Dominica Citizenship by Investment & Second Passport
Second Passport Opportunities in Dominica
Have you ever dreamed of becoming a citizen of a beautiful tropical island in the Caribbean Sea? The Island nation of Dominica offers one of the cheapest and easiest ways to accomplish this dream.
The Dominica Program offers a second passport and citizenship by investment for eligible individuals looking to internationalize. Dominica offers many advantages as the program offers individuals a passport with a global appeal and residency possibilities with great potential all at a reasonable price.

To be eligible for the Citizenship by Investment Program an individual must make a contribution to the Economic Diversification Fund (EDF) of USD 100,000 or invest in a local real estate property valued over USD 200,000.
Table of Contents: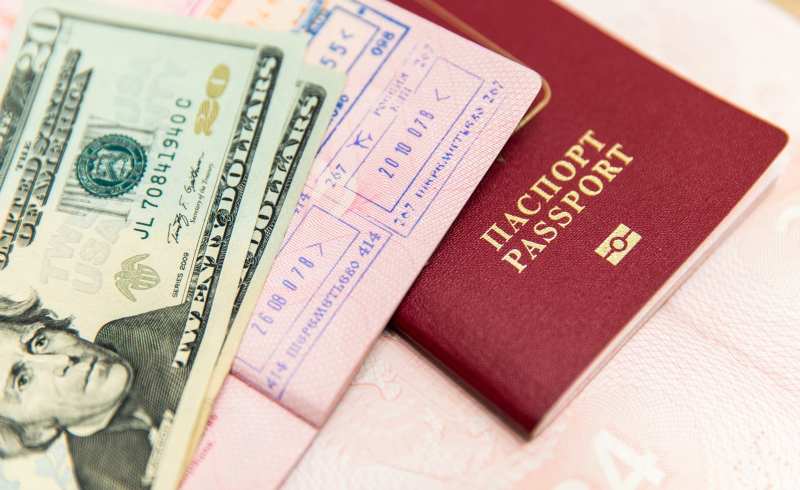 Why?
There are many reasons why the Dominica Citizenship by Investment program stands out as one of the best on the market. It has a long and successful history as the second oldest Economic Citizenship program after St. Kitts & Nevis.
Dominica is renowned for its natural beauty, as well as offering one of the highest standards of living in the Caribbean. Its citizenship by investment program is one of the cheapest and fastest available.
Let's have a look at some of its many benefits, as well as a few possible downsides.
Citizenship by Investment Benefits
Affordability: The Dominica CBI program is the joint cheapest (alongside St. Lucia), with a minimum donation requirement of only $100,000.
Fast and Simple: Dominica offers a simple and streamlined application process, and it takes only 2 – 4 months to be awarded full citizenship.
Convenience: You do not have to physically visit the country to be awarded citizenship, nor do you have to physically reside there to maintain it. Citizenship is guaranteed for life without expiration.
Excellent reputation: The program is one of the oldest and most reputable on the market.
Good second passport: Dominica has a relatively strong passport which provides visa-free travel to over 135 countries, including the EU, the UK, and Russia.
High standard of living: Dominica's standard of living is one of the highest in the Caribbean, with access to all the basic amenities you are accustomed to in your home country.
Few qualification requirements: There are no language, age, or education requirements, as well as no formal interview.
Citizenship for the whole family: Dominica citizenship by investment allows you to include your spouse, dependent children under the age of 30, and dependent parents over the age of 55 (all at an additional cost of course). The citizenship can also be passed on to future generations in the family.
Dual citizenship is permitted: You do not need to renounce your former citizenship to qualify for Dominican citizenship (this of course depends on your former nation's rules regarding dual citizenship).
Tax optimization: Like many of the other Caribbean nations, Dominica offers tax-friendly regulations which enable you to greatly reduce your overall tax burden. This includes zero wealth, gift, inheritance, and capital gains tax.
Get a Consultation & Start Your International Plan
Disadvantages
The Dominica CBI program has a lot going for it, but here are a few potential drawbacks to be aware of:
Compared to the other budget CBI programs, Dominica is more costly for families and spouses, as the additional cost is quite substantial.
While the Dominica passport is a decent tier-B passport, it does not match up to a tier-A passport available in one of the more premier European CBI programs. For those from countries with relatively weak passports, the Dominica passport should still be a good upgrade.
Dominica has a history of scandals and was previously on the EU's blacklist of non-compliant tax jurisdictions in the past. These issues seem to have mostly been resolved.
Influenced by the West. Caribbean nations like Dominica are officially autonomous yet are still highly influenced by powerful Western governments. This could mean they don't provide a true escape from the clutches of Western bureaucracy and control.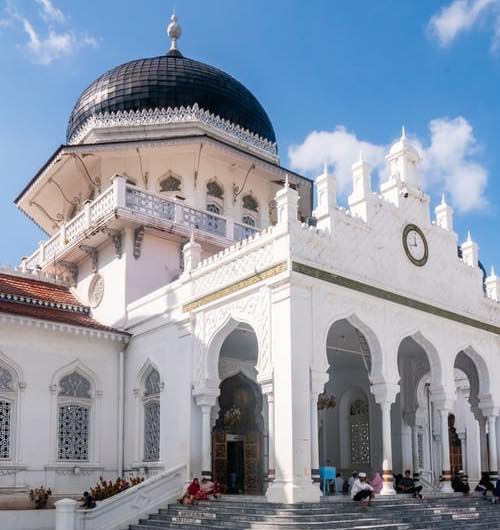 How to Qualify?
Dominica offers only two ways to qualify for citizenship by investment. This entails either a straight donation (the simplest route), or through an approved real estate investment.
'Donation'
The donation route is incredibly simple. It involves a non-refundable donation to the Economic Development Fund (EDF), after which your citizenship will be granted very quickly. To qualify for citizenship under the EDF option, the following contributions are required:
Single applicant: USD 100,000
Main applicant and spouse: USD 175,000
Main applicant with up to three dependents: USD 200,000
USD 25,000 per each additional dependent
'Real Estate'
Citizenship possibilities are also offered in Dominica under the real estate option. An individual must purchase real estate of more than USD 200,000, together with the relevant government fees including:
USD 25,000 for a single individual
USD 35,000 for a single individual and spouse
USD 35,000 for a family of four persons,
USD 50,000 for a family of six persons
The real estate investment takes longer to process and is a bit more complicated. The advantage is that you can sell the property after three years to recoup initial investment. However, bear in mind that there is a good chance of selling at a loss, and the initial fees are also quite high and non-refundable. For this reason, the donation route generally remains the most popular.
Safeguard Your Assets With the Strongest Multi Jurisdictional Asset Protection Structure in the World
Applicable Fee for Citizenship Program
In addition to the capital investment required under the EDF option, the following fees are also payable:
USD 1,000 processing fee
USD 7,500 due diligence fee
Required Documents for Second Citizenship application
Disclosure Form
Fingerprint and Photograph Verification Form
Medical Questionnaire and Certificate Investment Agreement Application Form (two (2) completed and notarised copies)
Colour copies of all passports held
Birth Certificate Marriage Certificate/Dissolution of Marriage Certificate, if applicable
Police Record from country of birth, country of citizenship, country of residence (if different)
Colour copy of driver's licence
Eight (8) passport-size photos
Proof of residential address
Colour copies of university/college diplomas
Routine blood and urine test results
Professional reference
Letter of employment/financial statements
12 months bank statements
Notarised affidavit of source of funds
Detailed business background reports/resume/CV
Letter to the Minister
Proof of payment of relevant fees
All colour copies must be notarised and legalised
Application Process
Complete the official forms, medical examination, and obtain certain supporting documents, and submit and If you are purchasing property, you need a sales and purchase agreement.
Application is screened and a due diligence report is made
You will receive a letter through your Authorised Agent to inform you as to whether your application was successful
If your application was approved the letter issued by the CBIU will also instruct you to make the contribution payment
The CBIU will issue your certificate of registration, which stands as evidence of your citizenship
Please Note: Individuals who apply must pay the total amount specified by the program within 30 days of receiving an Approval. If an application is rejected or withdrawn, the candidate will be refunded minus fee. 4-6 month process.
For more information about Dominica
Please note: Offshore Protection does not offer

work

visas services nor services related citizenship through ancestry. We only offer citizenship by investment and golden visa services. Read more for info on EU work visas and EU ancestry visas.