Turkey Citizenship by Investment & Second Passport
The Turkey Citizenship by Investment (CBI) program has become one of the most popular and successful in the world since its inception in 2017. In exchange for a minimum real estate investment of USD 250,000, foreign investors can obtain a Turkish passport and citizenship within 3-4 months from the date of application. This provides one of the most affordable economic citizenships in the broader European zone, in a country which is in the process of full EU membership negotiations.
In this article, we will outline the various advantages of the Turkey CBI program and explain how it has become so successful. We will also take you through the qualification requirements and the step-by-step process for making your application.
Table of Contents: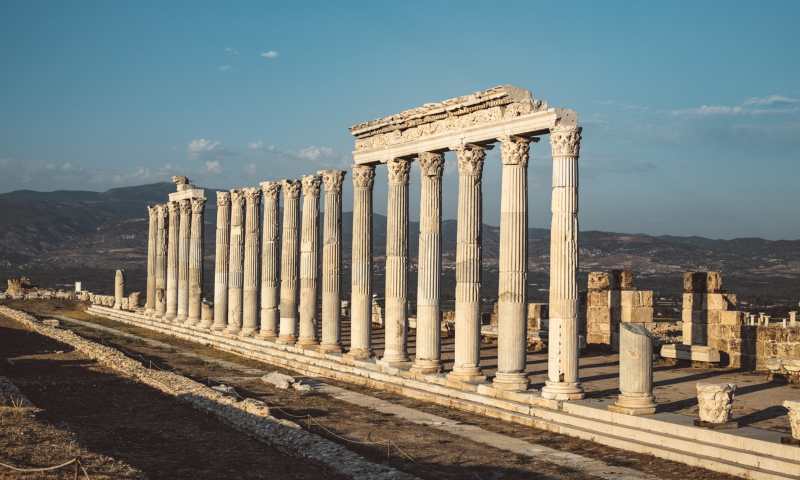 Investment Program Background
Turkey originally launched its CBI program in January 2017, with a minimum qualifying investment amount of USD 1 million. This exorbitant figure turned away many prospective applicants. The government soon realised that the program was seriously overpriced, and decided to reduce the minimum qualifying investment amount to USD 250,000 in mid-2019.
This quickly turned the program into one of the most attractive CBI programs in the world, and the number of applicants skyrocketed. Since the threshold was lowered, an average of 800 applicants a month are approved for economic citizenship in Turkey.
They have now naturalised over 20,000 people since the program started, and receive an average of USD 250 million a month from foreign investors. This truly makes it one of the most successful CBI programs of all time.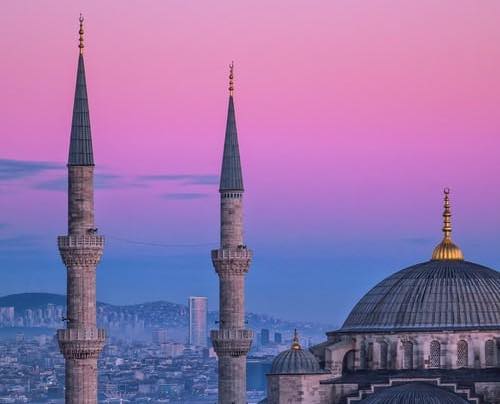 Why Choose Turkey?
Advantages
The Turkey CBI program has a lot going for it, which has helped catapult its popularity and success. Here are some of the major advantages that the program offers:
Relatively affordable: The minimum investment amount is USD 250,000. Although this is more than cheaper alternatives in the Caribbean, it is much more affordable than comparable programs in Europe. Note that this may soon be raised to USD 500,000, so it is best to act quickly to take advantage of the low rate.
Fast application process: it usually takes only 3 – 4 months to secure your citizenship.
Decent passport: Turkey offers a fairly good passport with visa-free access to over 110 countries, including Hong Kong, Japan and Singapore. This doesn't include the Schengen area at present, but Turkey is in the process of negotiating visa-free travel. A Turkish passport is not ideal as your primary passport, but can act as a nice compliment.
Work and live in the UK or US with your Turkish passport: Turkey has strong relations with the UK which makes it easy for its citizens to obtain a business visa to live and work there. Similarly, they have an E-2 treaty with the US, which makes it easy to acquire an E-2 investor visa to live and work in the United States.
Citizenship for dependents: The Turkey CBI program allows you to include spouse, child dependents, and adult dependents all in one application.
Quality of life: Turkey is an incredibly attractive country to live in. It has a pleasant Mediterranean climate with picturesque scenery, and a high standard of living.
Economic opportunities: As a Middle Eastern Eurasian country, Turkey acts as a political and economic hub between Europe, Asia, and the Middle East. It offers plenty of opportunities for foreign investors to grow their wealth.
Dual citizenship permitted: Turkey allows dual citizenship, so you do not need to renounce your former citizenship to qualify.
Privacy: Unlike many other CBI programs, Turkey does not require you to declare your global wealth to apply, allowing you to maintain financial privacy.
Potential for EU citizenship: Turkey has been in the process of negotiating full EU membership for a number of years now. If successful, it would mean that Turkish citizenship would confer full EU citizenship benefits. However, there are doubts as to whether they will be successful any time soon.
Get a Consultation & Start Your International Plan
Disadvantages
The Turkey CBI program does also come with a few downsides compared to its competitors:
Not the cheapest: While Turkey might be cheaper than top-tier CBI programs in Europe, it is still significantly more expensive than the Caribbean CBI programs, which actually offer stronger passports and various other benefits.
Still a developing nation: While living in Turkey can be idyllic and mostly pleasant, they are still considered to be a developing nation. This inevitably means poorer infrastructure and services than one might be accustomed to in developed Western nations. They have also experienced some political instability in the past, which could be an added risk to the safety of your investments.
Weaker passport: Turkey's passport is decent, but it is nothing compared to a top-tier passport that you get from Maltese citizenship by investment, and it is even lacking compared to the solid tier-B passports available from the Caribbean CBI programs.
How to Qualify
Basic Requirements
In order to qualify for citizenship by investment in Turkey, you must first meet the following basic criteria:
Be over the age of 18,
Have a clean criminal record,
Possess a valid passport or travel document,
Be in good health,
Be willing and able to make the qualifying investment and pay all associated fees.
Safeguard Your Assets With the Strongest Multi Jurisdictional Asset Protection Structure in the World
Investment Options
If you meet the above criteria, you can obtain citizenship in Turkey by making one of the following qualifying investments:
Invest a minimum of USD 250,000 in real estate. The benefit is that there are no "pre-approved" properties as is the case with other CBI programs. You can choose according to your personal preferences. The property market in Istanbul has historically performed very well, so you should be able to recoup your initial investment at the least, and could more likely turn a decent profit.
Make a capital investment of at least USD 500,000. This can be in the form of a fixed capital deposit in a Turkish bank, an investment in Government bonds, or a real estate or venture capital investment fund. The capital investment can be made in a foreign currency and need not be in Turkish Lira. The investment needs to be maintained for only three years.
Start a company and employ at least 50 people. The final option is worth considering for those entrepreneurial types who are interested in starting an active business in Turkey and creating jobs for at least 50 people. Once you have done so and it has been attested by the Ministry of Family, Labour and Social Services, you will be eligible to receive your Turkish passport.
For most prospective investors, the real estate option is naturally the most attractive. It involves half the amount of capital commitment as the fixed capital contribution, and there is a much better prospective for earning a decent return on your investment in the form of rent income and capital appreciation. The final option of starting a company in Turkey involves a fair amount of complexity and is only worthwhile for those who are serious about running a genuine business in Turkey.
It is important to take note that Turkey has been considering raising its minimum investment threshold from USD 250,000 to USD 500,000, so it is worth taking advantage of the low rate while it is still available.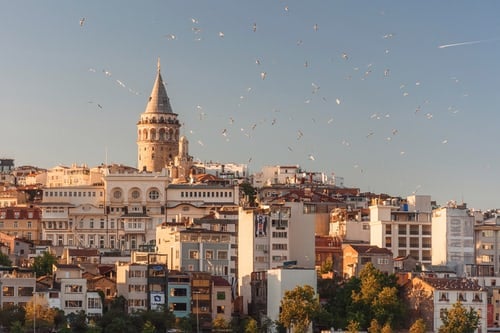 Application Process
The application process is quite straightforward, with fewer steps and requirements than comparable citizenship by investment programs. The entire process usually only takes three to four months. There are no language requirements, physical presence requirements, or formal interviews. However, you will need to visit Turkey in person to complete the process. The exact steps are as follows:
Make your investment: The Turkey CBI process begins with making your qualifying investment. In the case of a real estate investment, this means finding your property of choice to invest in, and ensuring that it meets the minimum investment requirements. You will need to obtain a tax registration number and open a Turkish bank account before making the investment.
Obtain a certificate of eligibility: Next, you are required to obtain a Certificate of Eligibility for your investment, to prove that it meets the minimum requirements. Here is where you may need local legal help to point you to the right department and help you lodge your application correctly.
Apply for a residence permit: Before you can move onto the final step of applying for full citizenship, you need to be a legal resident of Turkey. This means you must first apply for a residence permit which is usually issued on the same day of your application if you meet the minimum requirements.
Apply for citizenship: Finally, once you have made your investment and received your residence permit, you can immediately submit your application for Turkish citizenship. This involves submitting the required paperwork to the Provincial Directorate of Census and Citizenship. This only takes a day to complete, and thereafter you can return to your home country and wait for the application to be accepted. Upon acceptance, you will be sent your Turkish passport in the mail within about 3 – 4 months. No further visits or interviews are required. Passports have a 10-year validity before renewal is required.
Conclusion
The Turkey CBI program is well worth considering for those who are looking to expand their global reach with citizenship in a Eurasian hub. They have done well to place their program at an affordable price point, and have also made the application process as simple and efficient as it gets. It is one of the few CBI programs where you are almost guaranteed to make a return on your initial investment, thanks to the thriving real estate market in Istanbul.
While the Turkish passport is not the strongest around, it is decent enough with attractive visa-free options in the East. What's more, Turkey may well be admitted into the EU in the coming years, in which case it offers the opportunity of a lifetime to obtain European citizenship at a massive discount. This might not last long, as Turkey is looking to increase the minimum investment requirement, so best to act quickly if Turkish economic citizenship is on your wish list.
Please note: Offshore Protection does not offer

work

visas services nor services related citizenship through ancestry. We only offer citizenship by investment and golden visa services. Read more for info on EU work visas and EU ancestry visas.