Grenada Citizenship by Investment & Second Passport 
The Caribbean island nation of Grenada, affectionately known as the 'Island of Spice', offers economic citizenship in exchange for a qualifying donation or investment to help support the country's economy.
Foreign investors who are looking for a reputable jurisdiction to obtain a second passport for themselves and their families will be highly satisfied with Grenada's Citizenship by Investment program. In this article, we will explore the relative pros and cons of Grenada's economic citizenship program, and take you through the practicalities of how to qualify for it.
Table of Contents:
Why Choose Grenada?
With a minimum qualifying donation of $150,000, it is not the cheapest CBI program available but is relatively affordable. It also offers some unique advantages which are not to be found in its competitors' programs.
Advantages
Fast and efficient
Grenada has a well organised CBI program with a fast processing time of under four months. The entire application process is digital, which adds to its efficiency and convenience.
Get a Consultation & Start Your International Plan
Citizenship for the whole family
The Grenada CBI program allows you to include your spouse, dependent children under the age of 30, dependent siblings under the age of 18, and dependant parents, all under the same application. In addition, Grenadian citizenship can be passed on to future generations.
No physical presence requirements
You do not need to travel to Grenada to complete the application process, nor do you need to physically reside there in order to maintain citizenship.
Good passport with unique visa-free opportunities
Grenada offers a solid Tier B passport with visa-free access to over 135 countries. These include the usual suspects such as the Schengen area, the UK, Ireland, Hong Kong, Singapore, and many parts of Latin America. In addition, a Grenadian passport will allow you to travel visa-free to both China and Russia. This is uncommon with other Caribbean passports and can be a huge advantage if you do business in these parts of the world or travel there frequently.
E-2 Visa agreement with the US
Grenada is the only Caribbean nation to have a special E-2 visa treaty with the United States, making it possible for Grenadian citizens to easily obtain an investor/business visa for the United States and reside there. This is a major benefit for non-US citizens.
Tax advantages
Those who do decide to physically relocate to Grenada will be able to benefit from their status as a tax haven. There is no tax levied on income generated outside of Grenada (i.e., territorial tax system), as well as zero wealth, gift, inheritance, and capital gains tax.
Dual citizenship permitted
Grenada allows dual citizenship, which means you do not have to renounce your former citizenship to qualify.
No restrictions on nationality
People of all nationalities are able to apply, unlike the other CBI programs which do not allow applications from citizens of Iran, Iraq, Afghanistan, and Syria.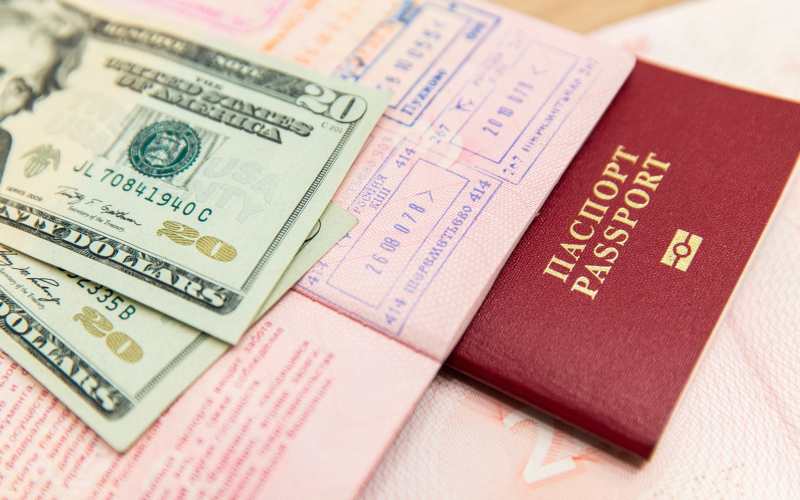 Disadvantages
The Grenadian citizenship program is an excellent one on the whole, but there are some areas where it falls short of the other CBI programs in the Caribbean:
Less affordable
The minimum qualifying donation for Grenadian citizenship is $150,000, along with additional fees. While this is not too expensive when compared to premier CBI programs in Europe and other places of the world, it is more costly than some of its Caribbean neighbours.
Does not offer accelerated processing time
The processing time for Grenadian citizenship by investment is generally quite fast, taking under four months. However, they do not offer the option of an accelerated process (like St. Kitts & Nevis for example), nor are there any fixed guarantees about the timeline.
Issues with passport renewals
There have been some accounts of investor citizens experiencing difficulties when trying to renew their Grenadian passports. These issues were eventually solved, but it doesn't reflect well on the professionalism of the program.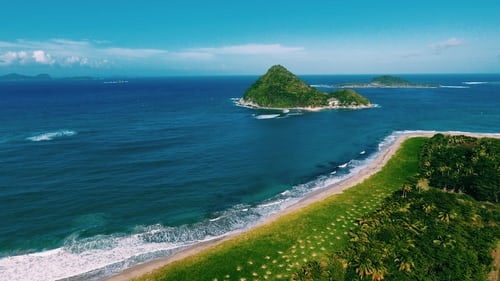 How to Qualify
Basic Requirements
In order to qualify for citizenship by investment in Grenada, you must first meet the following basic requirements:
Be over the age of 18 (main applicant)
Be of excellent personal character.
Have no criminal record.
Be in good physical health.
Demonstrate that you have a high personal net worth and show proof of legal income.
Investment Options
If you meet the above basic requirements, you can obtain citizenship by making either a donation to the National Transformation Fund (NTF) or investing in real estate.
1. Donation to the National Transformation Fund (NTF)
The donation option simply involves a once-off, non-refundable donation to Grenada's National Transformation Fund (NTF). This fund is used to pay for infrastructure projects on the island. The minimum donation amounts are:
$150,000 for a single applicant.
$200,000 for a family of up to four members.
$25,000 for each additional child dependent, $50,000 for each dependent parent, and $75,000 for each dependent sibling.
Safeguard Your Assets With the Strongest Multi Jurisdictional Asset Protection Structure in the World
In addition, the following fees apply:
An application fee of $1,500.
Processing fee of $1,500 for a single applicant with spouse, plus $1,500 for each adult dependent and $500 for each child dependent.
$5,000 due diligence fee for every person on the application over 17 years old.
2. Investment in Real Estate
The real estate investment option allows you to obtain a passport in return for investing in pre-approved real estate in Grenada. The minimum investment amounts are:
$350,000 as an individual investor (which can include family members).
$220,000 if you choose to share the investor with a separate applicant/partner.
The property must be held for at least 5 years before it can be resold.
The fees are as follows:
$50,000 administration fee plus $25,000 for each additional family member.
Application fee of $1,500.
Processing fee of $1,500 for a single applicant with spouse, plus $1,500 for each adult dependent and $500 for each child dependent.
$5,000 due diligence fee for every person on the application over 17 years old.
Choosing to go the route of investing in real estate has the advantage of the opportunity to eventually recover your initial investment amount (compared to the donation which is non-refundable). However, it does require more capital upfront and there are no guarantees of making a profit (the pre-approved real estate options are usually overpriced and unlikely to be profitable).
There are also more complexities involved in processing the investment. For these reasons, the donation route is still by far the most popular choice among investors.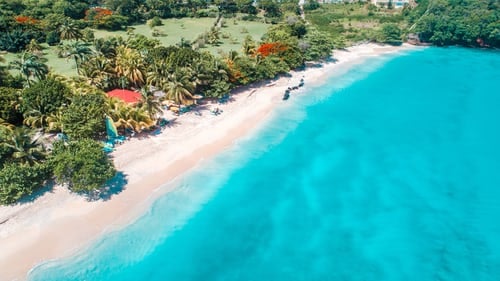 Application Process
Once you have met the basic eligibility requirements and decided upon the investment route you will be taking, you can proceed to the application. The steps are as follows:
Submit documents for pre-check: Grenada recently introduced this "pre-check" step to initiate the due diligence procedures before the full application has even been submitted. This has led to greater efficiency and a faster turnaround time. You will need the following documents for the pre-check: Passport copy, birth certificate, police clearance certificate, proof of address, marriage certificate, bank statement and reference, proof of funds, along with the relevant forms which must be completed.
Submit the CBI application: once you have submitted the documents for pre-check, you can continue to complete the full application. This is all done electronically, and will have to be submitted along with the relevant application fees. If you have decided to make your qualifying investment in real estate, you will also be required to make a Purchase and Sale Agreement at the time that your application is made.
Wait for approval: It's that simple. There are no interviews or physical presence requirements. Once you have submitted your application electronically, you just need to wait approximately two to three months for it to be processed and approved.
Make the investment and pay the outstanding fees: If your application is approved, you can proceed to making the qualifying investment/donation. You will also be required to pay any outstanding fees.
Receive your Grenadian passport: Finally, once everything is in order, you will be required to take an Oath of Allegiance and apply for your passport. The passport should be ready within a few weeks at most.
Conclusion
The Grenada Citizenship by Investment program is up there with some of the best in the world in terms of what it has to offer, its value for money, and easy application process. It is not the cheapest of all the Caribbean CBI programs, but it certainly offers some unique benefits which might make it worth the extra investment.
Specifically, it provides visa-free access to both China and Russia, and has an E-2 visa treaty with the United States. If you need a second passport which provides easy access to these nations, then Grenada is an ideal choice.


Please note: Offshore Protection does not offer

work

visas services nor services related citizenship through ancestry. We only offer citizenship by investment and golden visa services. Read more for info on EU work visas and EU ancestry visas.