Spain Golden Visa & Residency by Investment  
Spain is one of several European nations which offer what is known as a Golden Visa. This allows wealthy foreign investors the opportunity to acquire a residency permit quickly and easily in exchange for a minimum authorised investment. The Spain Golden Visa is one of Europe's oldest and most popular Golden Visas alongside Portugal.
Officially known as the Spanish Residence Permit Program, Spain's Golden Visa program began in 2013 in an attempt to encourage foreign investment and thus help boost their ailing economy. For a minimum investment amount of EUR 500,000, wealthy investors are able to obtain a Spanish residency permit with relative ease.
While you do not have to physically live in Spain to maintain your residency card, if you do actually live there for five years you will qualify for permanent residency status, and be eligible for full citizenship after a further five years (ten years in total). This makes the Spain Golden Visa an ideal way to quickly secure European residency, with the potential to convert that into permanent residency and ultimately citizenship.
Table of Contents:
How to Qualify?
Anyone who meets the basic eligibility requirements and makes one of the five qualifying investment types can qualify for residency by investment in Spain, along with their dependent family members.
Basic Requirements
The applicant must not be a citizen of the EU, EEA, or Switzerland. In any event, there is no genuine benefit of the Spain Golden Visa for citizens of these European nations.
The applicant must be over the age of 18.
The applicant must have a clean criminal record.
The applicant must not have been previously deemed an undesirable person by Spain's government.
The applicant must present an official health certificate and be covered by medical health insurance.
The applicant must be financially solvent and demonstrate that they have adequate funds to live in Spain.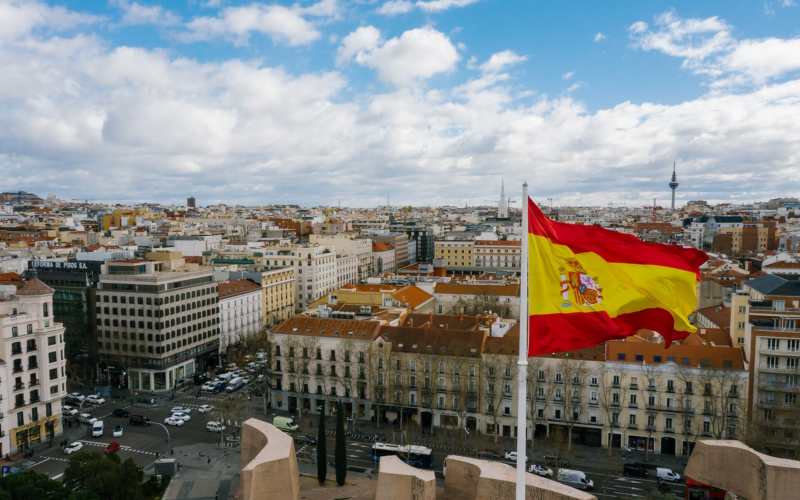 Investment Options
If the above basic requirements are met, the applicant will be required to make a qualifying investment and provide proof thereof in order to be granted Spanish residency. Spain offers three different investment choices to suit various individual's preferences and capability. They consist of:
Real Estate Investment
The first and most popular investment choice to qualify for residency in Spain is to invest a minimum of EUR 500,000 in real estate. This is the cheapest of all the investment options, and comes with the added benefit of having an actual property for you to reside in Spain, or rent out if you so please.
The real estate must be purchased no more than 90 days prior to submitting your Golden Visa application. So, you can't use a previous property investment in Spain as a retrospective way to acquire residency.
There is a good degree of flexibility in terms of what qualifies as an appropriate real estate investment, which includes anything from land, buildings, residential houses, commercial properties, and even parking lots.
Do keep in mind that while you will be able to recoup your original investment when the time comes, you will be liable to pay income tax if you rent it out as well as transfer duties and capital gains taxes if you decide to sell it.
Financial Asset Investment
The second option is definitely the simplest of all the investment choices. It involves investing a fixed amount in one of the following asset classes:
Invest EUR 2 million in government bonds
Invest a minimum of EUR 1 million in stocks of Spanish companies
Invest a minimum of EUR 1 million in investment or venture capital funds in Spain
Deposit EUR 1 million in a Spanish bank
While this might be the most straight-forward route, it also involves a much higher investment amount. These funds will eventually be recouped so it may be worthwhile for very wealthy applicants who have the capital to spare.
Start a Business in Spain
The final option is quite unique as far as European Golden Visas are concerned, as it actually entails no real minimum investment amount. This certainly makes it an attractive option for many. In order to qualify, you will need to start a genuine business in Spain which meets the following criteria:
It must generate employment for Spanish locals,
It must contribute to scientific and/or technological innovation in Spain,
It must have a significant socio-economic impact.
Get a Consultation & Start Your International Plan
This means you won't be able to qualify for this option by setting up a gimmicky shell company, it must be a genuine business with real-world impact. The cost to set up a company in Spain is usually under EUR 10,000. This makes it highly affordable compared to the other options on this list, especially for entrepreneurial types who have a genuine business prospectus in Spain.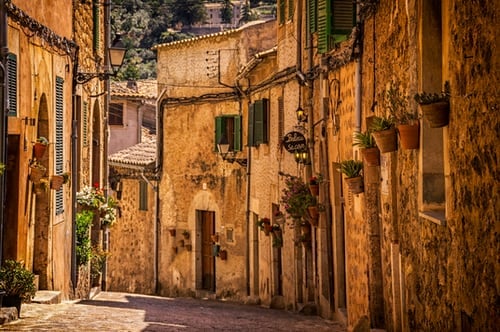 Why Choose Spain?
Spain offers one of the oldest and most popular residency-by-investment programs in Europe. One of the main reasons why it has gained such popularity is due to its fast and clear application process. The Spain Golden Visa itself offers many great benefits, but also comes with some shortfalls.
Benefits
It's fast
Spain has designed their Golden Visa program in a way which greatly reduces unnecessary delays. Residence permits are usually received within two months of submitting the application.
Visa-free travel in Europe
Like all EU golden visas, one of the main attractions is the ability to work and travel throughout the whole of Europe without any visa requirements.
Great place to live
Spanish residency will allow you to live and work in Spain permanently if you so choose. Spain is known as a wonderful European country to live in, with great weather, beautiful landscapes, friendly inhabitants, and a highly developed infrastructure.
Residency for your family
Like most other EU residency by investment programs, Spain's Golden Visa also allows you to include your spouse and dependents.
Security of European residency
Aside from all the basic advantages that European residency has to offer, it also provides great added security and peace of mind knowing that you have a solid plan B to turn to in the event that things go awry in your home country.
No physical presence requirements
Although the Spanish residency will give you the right to live and work in Spain and the rest of the EU, it is not a requirement to physically live there in order to maintain your residency permit. You only need to visit Spain once a year to maintain your permit. That said, if you wish to qualify for permanent residency and eventually European citizenship, you will need to physically live in Spain for at least 5 years.
Safeguard Your Assets With the Strongest Multi Jurisdictional Asset Protection Structure in the World
Shortfalls
While there are a lot of benefits to having a Golden Visa from Spain, the program is not perfectly suited to everyone. Here are a few of its shortfalls:
There are cheaper options
Spain's residency by investment program is not the most affordable in Europe, and certainly not in the world. Cheaper European Golden Visas can be acquired from Portugal, Greece, and Latvia to name a few. If you are interested in starting a new business in Spain though, it could indeed be significantly more affordable.
Taxes
Spain is by no means a tax haven. This is generally the case with most other European nations, which is why, for those looking for a new residency which helps optimise their tax burden, it is suggested they rather look at places outside of Europe like Panama, Malaysia, or Singapore. Those who spend more than 183 days a year in Spain will be deemed a resident for tax purposes and will be required to pay income tax of as much as 45% (highest marginal tax rate in Spain) on their worldwide income. In addition, Spain charges a capital gains tax of between 24% and 27%, and annual property taxes of EUR200 to EUR400.
Economic issues
One of the main reasons why Spain started their Golden Visa program was to help them fix their still ailing economy. This means it might not provide the same level of economic opportunity and investment success as one of the other European nations which offers residency by investment.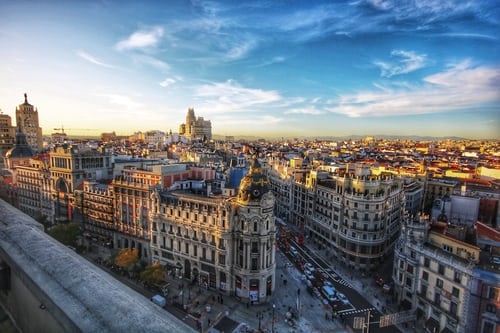 Visa Application Process
The application process for Spain's Golden Visa is relatively straightforward and fast. The steps are as follows:
Choose the investment type you wish to make and proceed with the investment. Ensure you receive all the necessary proof and documentation and have it legalised in line with the government standards.
File your initial residency application with the Spanish Consulate. This will include submitting all required documentation along with proof of your investment, and paying the government application fee (around $300). You will also have to attend an interview at the consulate.
Approval typically takes around 20 days, after which you will be issued with a one-year visa. After that, you will have to travel to Spain to apply for your residency, which involves some additional paperwork and a biometric data collection session. Your residency permit will then be issued which is valid for two years.
After you have received your residency permit, you will have to obtain a Foreigner's Identification Number and tax number (NIE). Opening a Spanish bank account is also recommended.
You must visit Spain at least once a year to maintain residency status, which must be renewed every two years. To become a permanent resident, you must physically reside in Spain for at least five years, and an additional five years thereafter to be eligible for citizenship.
Conclusion
Overall, Spain is an ideal option for most who are looking for an accessible and simple route to acquire European residency by investment. Its reputation as one of the top European Golden Visas is well deserved despite its few shortcomings.
If you are unsure whether Spain is the right choice for you, it is worth speaking to a professional who is experienced in dealing with the various residency by investment programs in Europe and the rest of the world. You might very well find that another option is better suited to your individual requirements.
For more information on EU Golden Visas:
Please note: Offshore Protection does not offer

work

visas services nor services related citizenship through ancestry. We only offer citizenship by investment and golden visa services. Read more for info on EU work visas and EU ancestry visas.