About
Offshore

Protection
We specialize in custom offshore strategies to reduce your taxes, diversify your wealth, and protect your assets so you can pursue your freedom.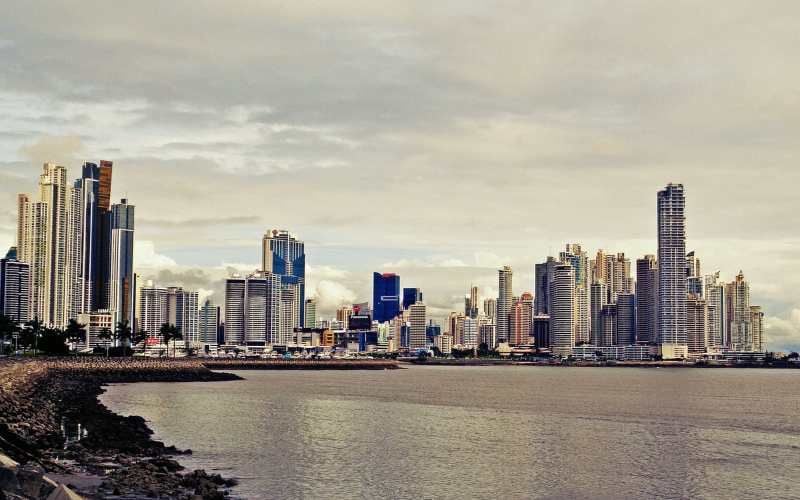 We offer businesses the possibility to diversify and internationalize their legal structure so as to benefit from local laws in a global environment. Business is borderless, allowing you the opportunity to operate from a country that gives you the advantage you need to compete in a highly globalized world.

We help you achieve your competitive advantage by forming a business and protecting your assets in a country that makes the most sense to you and your situation.
25
Years of Experience
We have been around since 1997 and continue to serve our clients around the world with unparalleled experience.
15,000
Clients Served
We have served thousands of clients over the years helping individuals and corporations in their offshore journey.
3
Locations
Our main offices are in Panama together with our partners based in Belize and Hong Kong, we have a multi jurisdictional perspective.
7
Employees Around the Globe
We are a boutique offshore consultancy and law firm with a team of seven based in Panama and around the globe.
35
Countries Worldwide
We have an expansive worldwide network in dozens of countries around the world, ensuring you the best across the globe.
Our Areas of

Practice
All of our services can be done under one roof without going through several different firms, keeping all of your information confidential and private.
Privacy Assured
Our lawyers are well-suited to act as an efficient buffer between clients and certain offshore assets for asset protection and privacy reasons.
All protected via attorney-client confidentiality in addition to Panama's strict business and banking privacy laws.
The Key Difference
We have been around for more than 25 years - which means we know the industry and what works.
The offshore industry has seen many changes in the last decade. We have adapted to those changes by providing the latest offshore protection strategies using specialized multi-jurisdictional structuring together with highly effective layering of legal entities.
Our unique combination of asset protection mechanisms protects what's yours, no matter what the circumstances.

We have quality banking connections
We have established quality banking connections over 25+ years which you can trust. This greatly facilitates our account signatory service options. We can provide effective and creative 'checks and balances' for those concerned about the risk of allowing a third party to be a legal signatory on a corporate account. This account signatory service is done far more efficiently and for considerably less than most other law firms who provide this service.
We keep corporate renewal fees, trustee and management fees at a reasonable cost
We do not put excessive mark-ups on our offshore packages, as often many offshore providers discount the upfront incorporation cost and then charge exorbitant amounts for items like Powers of Attorneys, corporate amendments or signatory services.
Your confidentiality is protected
We give you full offshore legal protection, whether it be incorporation, assistance with bank account openings, administration or other legal services by strictly observing private attorney-client privileges.
We care about your success
Our main focus is to build a solid, reliable, long-term business relationship. For more than 25 years, we've been working diligently to earn our clients' trust. Unlike many offshore incorporation mills, we develop offshore legal solutions tailored to your specific needs. As your offshore business evolves, you can depend on us to provide you with up-to-date expert advice and strategic offshore solutions geared to your success.
We offer a broad range of offshore legal and management services
We are not simply an incorporation mill, nor an offshore services provider whose real agenda is to sell their clients on their investments, using the incorporation business as a 'loss leader' like a supermarket.
We provide effective management
We offer a range of office management and virtual office services for clients that need a total 'arms-length' solution whether its offshore company incorporation or asset protection trust formation.
Founded in 1996, Offshore Protection is a multi-jurisdictional offshore services provider delivering legal and management services through its Panama lawyer associates, as well as through outlets in other jurisdictions such as Belize and Hong Kong.
Responding to the need for investors around the globe to protect their assets and minimize their tax burden, our parent company began helping clients with offshore incorporations in Nevis.
Subsequently, Offshore Protection was set up in 2002, in the Republic of Panama, as our flagship management and legal services company. Reflecting the increasingly multi-jurisdictional nature of our business, later formed both a Belize-based and Hong Kong-based service centre. These two companies, along with our affiliated Panama law firm, provide all the legal services you need to effectively manage your offshore assets.
Our emphasis is in understanding your needs and providing the best possible legal services to you, our clients, to create long-term relationships at competitive prices. We know we cannot be all things to all people, but we do believe we offer what people are looking for when they are going offshore. 
This is based on our 25+ years of serving this market and the many clients we have the good fortune to have assisted and continue to support. 
See What People
Are Saying About

Our Services
"Protecting assets is a tricky business, but these guys know their stuff." Lousie U. (USA)
"Diversify, protect, confidential. I was able to tick all the boxes" Don B. (Taiwan)
"There is a lot of misinformation out there. Glad I was able to get myself sorted without any problems!" Kelly H. (USA)