St. Kitts & Nevis 2nd Passport & Citizenship by Investment
St. Kitts and Nevis citizenship-by-Investment program was established in 1984, making it the first and longest established economic citizenship program of its kind. It has distinguished itself from many other similar programs by rigidly enforced investment requirements and meticulous due diligence procedures.
The Government of St. Kitts and Nevis utilizes this program to attract investors of good character to make a substantial contribution to the development of the Federation under the Sustainable Growth Fund (SGF).
Investors together with any family members can apply for citizenship by making a donation of USD 150,000, or through an investment in real estate purchase of more than USD 200,000.
Table of Contents: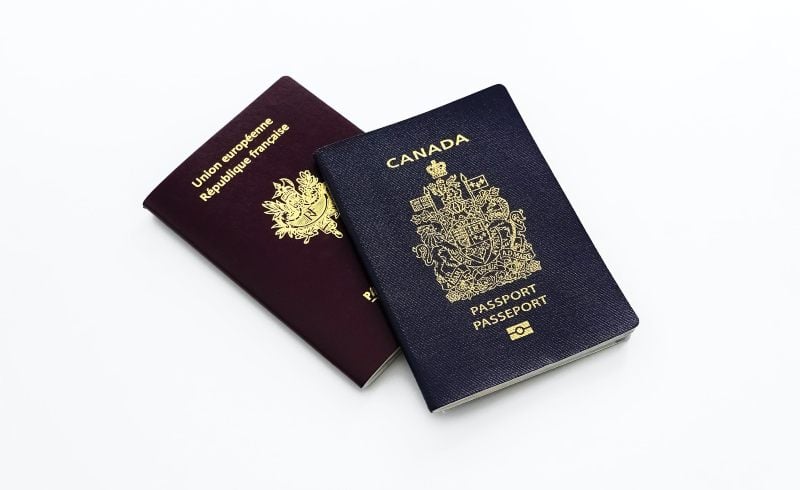 Why Choose St. Kitts & Nevis
The St. Kitts & Nevis citizenship by investment program is certainly not the cheapest way to purchase a second passport, nor is it the fastest. However, it continues to hold its place as the gold standard of economic citizenship programs and has so far enabled over 10,000 foreigners to obtain citizenship since its inception in 1984.
So, what makes the St. Kitts & Nevis program a cut above the rest? Well, aside from the fact that it has been around the longest and is therefore the most well-known, there are a number of clear benefits.
Benefits Include:
Strong passport: The St. Kitts & Nevis ranks higher than any of the other Caribbean passports on offer through economic citizenship (26th in the world). It allows for visa-free travel to over 150 nations worldwide, including the EU Schengen area, the UK, Ireland, Switzerland, Russia, Hong Kong, and Singapore.
Accelerated application process: The standard processing time for passport applications is 4 months; however, it is possible to have the passport approved within 45 - 60 days upon special request along with an additional fee.
No physical presence requirements: No residency or visit to the country is needed during the application process, and there are no ongoing physical presence requirements to maintain citizenship.
Tax benefits: Becoming a resident citizen can provide numerous tax benefits. St. Kitts & Nevis is a completely tax-free country, which means there is zero income, inheritance, gift, and capital gains tax.
Citizenship is guaranteed for life with no expiration: Citizenship can also be passed on to future generations.
Reputation: St. Kitts & Nevis is a highly reputable jurisdiction with a sound economic environment. Their CBI program is highly respected on the global scene.
Ideal location: Like all the Caribbean nations, St. Kitts & Nevis is an idyllic place to live and visit. It also has good governance and a low crime rate, a stable economy, and offers a high quality of life.
Dual citizenship benefits: St. Kitts & Nevis recognizes dual citizenship, meaning you do not have to renounce your former citizenship.
Investment opportunities: Nevis offers plenty of investment and financial opportunities for non-resident individuals. The government, in its effort to attract the right type of people, have offered many investment incentives and tax reductions for foreign individuals.
Get a Consultation & Start Your International Plan
St Kitts & Nevis passport is a great second passport for visa free travel to over 150 countries and can usually be completed in under 6 months and have an expedited application process which can take less than 2 months for full citizenship and passport.
Disadvantages
While there is no denying that the St. Kitts & Nevis citizenship by investment program is among the finest and most well-established there is, there are some relative disadvantages compared to other programs. These include:
Higher cost: The St. Kitts & Nevis CBI program is fairly well priced at a modest USD 150,000 for a single applicant; however, there are a number of more affordable programs out there. These include the likes of St. Lucia, Dominica, Antigua & Barbuda, and even Pacific island nation of Vanuatu. That being said, it does offer some relative advantages in comparison, and has the strongest passport in this group, so the additional cost may be worthwhile for many.
Overpriced real estate: As is commonly the case with CBI programs which offer a real estate investment option, the eligible properties are usually overpriced and so you will seldom make a return on your investment or even break even.
The final potential downside for some is that St. Kitts & Nevis is the smallest of all the Caribbean CBI islands. It has the smallest population which could mean less economic activity and business opportunities. Due its small size and remoteness, it is also regularly hit by violent hurricanes, which poses an additional risk if you invest in real estate there.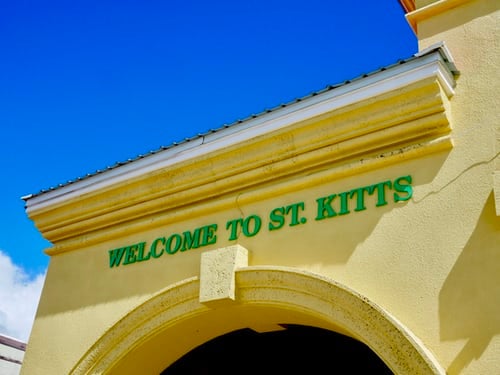 How To Qualify
There are two main ways to qualify for citizenship via St. Kitts & Nevis' economic citizenship program. The first involves a straight donation to their Sustainable Growth Fund (SGF), while the second involves a real-estate investment.
Citizenship by Investment - Donation to Sustainable Growth
This involves a non-refundable donation of:
USD 150,000 for a single applicant
USD 175,000 for an individual and spouse
USD 195,000 for a family of four
USD 10,000 for each additional dependent
Other fees include:
Processing and application fee of USD 7,500 for the main applicant
USD 4,000 fee for each dependent over the age of 16
USD 32,000 fee for the accelerated passport option
Citizenship by Investment - Real Estate Investment
The second way to qualify for citizenship is to invest in a pre-approved real-estate with a minimum value of USD 200,000. It is clearly more expensive than the donation route, but the plus side is that you have the opportunity to recoup part or all of your initial investment.
The real-estate must be held for a period of at least 7 years. You can also choose to invest a minimum of USD 400,000 in real estate, in which case the minimum holding period is reduced to 5 years.
The real-estate route also comes with substantial government fees, which include:
USD 35,050 for the main applicant
USD 20,050 for a spouse
USD 10,050 for each additional dependent
This means that the total cost for a family of four adding together the investment amount and fees will come to a total of USD 275,200.
Application Process
The application process for the St. Kitts & Nevis CBI program is incredibly straightforward and easy to navigate. Their decades of experience make them one of the most organised programs around, and they provide guaranteed timeframe within which the process will be completed.
St. Kitts & Nevis are selective about who they award citizenship to, so in order to qualify you must be of outstanding character, have no criminal record, be in good health, and have a sizeable net worth.
The application steps are as follows:
Complete the application forms along with submission of supporting documents.
Pay the due diligence and administration fees.
Thereafter, the approval process will be initiated, and you will receive confirmation within a few months (less than 60 days if you opt for the expedited process).
Only after approval will you be required to make the qualifying investment/donation, after which you will receive your passport and your citizenship will be confirmed.
Safeguard Your Assets With the Strongest Multi Jurisdictional Asset Protection Structure in the World
Documentation Requirements for Citizenship Application
Documentation should include:
Birth Certificates for each applicant
Police records
Bank Statements
Proof of Address
Application for Registration as a Citizen
Photograph and Signature Certificate
Medical Certificate which includes HIV test
Conclusion
With the growing number of citizenship by investment programs popping up around the world today, it is difficult to have a clear idea about which is best for you, and to discern the reputable, high class programs from those which are actually second rate in practice. Perhaps this is why St. Kitts & Nevis remains one of the most popular in the world. Aside from its obvious benefits compared to many other programs, it also gives you peace of mind in that you know exactly what you are getting and can expect uncompromised delivery and expertise.
Please note: Offshore Protection

does not

offer

work

visas services nor services related citizenship through ancestry. We only offer citizenship by investment and golden visa services. Read more for info on EU work visas and EU ancestry visas.