What does it mean to get a second citizenship?
Getting another citizenship means being granted the rights of a citizen in a particular country and enjoying the same rights as those individuals living and residing in that country.
Investing in a second citizenship is investing in your freedom from a single state. This can ensure your safety, increase your global mobility, opens up a range of investment possibilities as well as greater flexibility in lifestyle choices.
Getting a second passport has numerous benefits that will allow you
access to education and health care facilities
open of business ventures and real estate investments
great for family planning
improves visa-free access
mitigate taxes on worldwide income
Here is a list of the top 5 countries that have the best citizenship by investment opportunities in the world.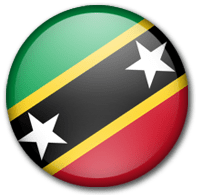 1. Nevis and St Kitts
The two-island Caribbean nation of Nevis and St Kitts offers the original and oldest citizenship by investment program, which began back in 1984.
They are often referred to as the "platinum" citizenship program in the region. Obtaining citizenship will give you a good second passport with visa-free access to 131 countries including the UK, EU and Russia, although they unfortunately lost visa-free access to Canada in 2014.
The program also offers a fast-track option to be approved within 60 days if one has a valid reason, so if you are under time pressure, this program is a good option for you to consider.
Qualifying for economic citizenship through the Nevis and St Kitts program are relatively straightforward: either you need to donate money to a government development fund or purchase approved real estate.
The donation now starts at as little as USD 150,000 for a single applicant (the total amount including costs will come to approximately USD 157,850 for an individual and USD 207,700 for a family of 4).
This amount was reduced from $250 000 in 2017 as a result of the hurricane.
The real estate option involves purchasing a minimum USD 200,000 in government-approved real estate (total including fees comes to $242 800 for individual and USD 287,900 for a family of 4).
Reports seem to indicate that the real estate is overpriced and one is unlikely to get a return on the investment, meaning that the donation route is the simpler and preferred option for many.
The Nevis and St Kitts program has always been one of the most popular and reliable ones on offer.
Whether or not it is really still the best value program is now debatable, as many new very competitive options have arisen in recent years, but it certainly ticks many of the boxes, and the program has stood the test of time. It is simple, trustworthy, and an all-round worthwhile option for many.
You are unlikely to be disappointed if you decide to go the Nevis and St Kitts route.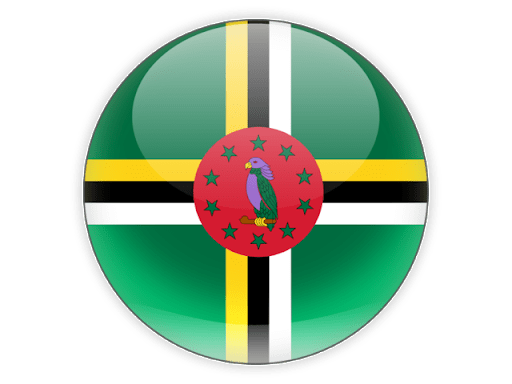 2. Dominica
Another popular option in the Caribbean region, Dominica's citizenship by investment program is known to be one of the most affordable options on the market. It offers many of the benefits of the more prestigious programs for a much lower cost, as well as some unique advantages of its own.
While the Dominican passport is not as sought after as that of its nearby brother, Nevis and St. Kitts, it is still very decent.
It provides visa free access to 122 countries including the Schengen area, the UK and Russia.
Dominica offers two ways to qualify for economic citizenship; either through an investment in real estate or with their donation option.
Out of all the different real estate investment options out there, Dominica's is clearly the best value, with a minimum investment requirement of just $200 000 for a single applicant (including fees, the total comes to $233 500 for a single applicant and just $247 500 for a family of 4).
The donation option is also one of the most affordable around, requiring a total of $109 600 (single applicant including fees) to be donated to Dominica's Economic Diversification Fund (EDF).
Dominica's citizenship by investment program is one of the better "budget options". In addition, the passport will fulfil the basic requirements that most are looking for.
If you specifically prefer to obtain your economic citizenship through a real estate investment (as opposed to a straight donation), then Dominica is definitely recommended. However, if this is not of primary concern, then there may be other better options around at a similar price.
One such option is that of the lesser-known yet very very reputable program of St. Lucia…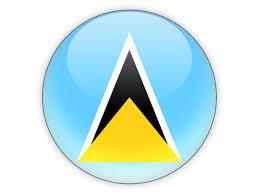 3. St. Lucia
St. Lucia's citizenship by investment program began very recently in 2016. It is still not as widely known as it's two sibling Caribbean programs; Nevis & St. Kitts and Dominica, but it is now considered by many as one of the best value economic citizenships on the market.
The St. Lucia passport is also a very worthwhile addition to your portfolio. It gives you visa-free access to 123 countries, including the Schengen area and the UK, which makes it on par with the Dominica passport. However, it does not include Russia.
The most affordable option for obtaining economic citizenship in St. Lucia is through donation to their National Economic Fund (NEF). The donation amount for a single applicant was reduced to a mere $100 000 ($109 600 including fees) in 2018, making it on par with Dominica in terms of affordability.
The other options are to invest in real estate or government bonds, but these routes are much costlier and so donation is recommended.
At a similar price to the well-known budget program of Dominica, St. Lucia may be the preferred option for those who are looking for a passport in this price range. There are concerns over the reputation of Dominica's program, whereas many have praised the St. Lucia program for being very transparent and simple, and its clean reputation should help to maintain the prestige of the St. Lucia passport for the years to come.
This makes it the most ideal choice for many.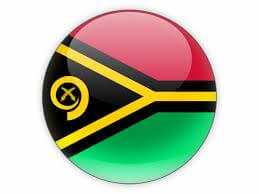 4. Vanuatu
Vanuatu, a small archipelago situated about 1000 miles East of Australia, offers a nice alternative option to the more popular and well-known Caribbean programs.
Vanuatu's citizenship by investment program is supposed to be the fastest one available, taking only 45 days. Once the process is complete, you will receive a Vanuata passport giving you visa-free access to 116 countries, including some important ones for business such as the UK, all of Europe, Russia, Hong Kong and Singapore.
The requirements are simple in theory: total costs for a family of four is a donation of $180 000 to Vanuata's Development Support Program. However, in practice, it seems that the actual process can be a bit more unclear and confusing.
The requirements are constantly changing and no one seems completely clear about what they are at any given time. It is possible that you may need to spend more when you include agent fees and depending on the fluctuation policies at the time of investment.
Vanuatu can be a good option for some, especially those who are in a rush to receive their new citizenship. It is also good for those who require frequent travel to Russia and Europe, but not to most of the Americas. It offers good potential as a tax-free residency option.
However, it's a somewhat confusing process, and higher cost compared to the best value Caribbean programs makes it a less attractive option for most investors.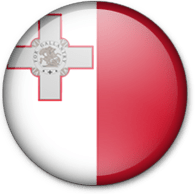 5. Malta
Malta was the first approved citizenship by investment program in the European union, and by all accounts is still the best value. It gives many of the same advantages of the prestigious (and very expensive) Cyprus program, for about half the total cost.
With Malta citizenship, you will have a very strong passport providing visa-free access to 183 countries including all 6 major English-speaking nations (even the USA is included).
The requirements for qualification are:
Donation of €650 000 to the National Development and Social Fund along with €25 000 for spouse and each child

Purchase a property with a minimum value of €350 000 and keep it for at least five years, or rent a property for at least five years with a minimum annual rent of €16 000

Invest a minimum of €150 000 in approved financial instruments, and hold them for at least five years.
The passport will take about 15 months to issue, and you need to spend some time in Malta during this period.
If it is a high-quality European passport and citizenship you are after, and are able to fork out a larger sum compared to the more affordable Caribbean options mentioned above, then Malta is undoubtedly your best option.