How to Open a Swiss Bank Account as a Non-Resident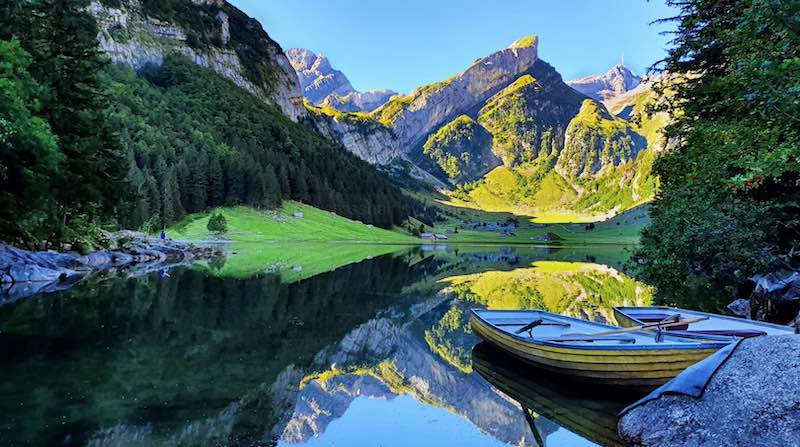 When the words "offshore bank account" are spoken, the first place that comes to many people's minds is Switzerland. Switzerland is often regarded as the premier jurisdiction for offshore banking.
In this article, we will explore why that is, and discuss the potential advantages of opening a bank account in Switzerland. We will also talk about the things to keep in mind when trying to open a Swiss bank account as a non-resident, and how to practically do so.
Table of Contents:
When the words "offshore bank account" are spoken, the first place that comes to many people's minds is Switzerland. Switzerland is often regarded as the premier jurisdiction for offshore banking.
In this article, we will explore why that is, and discuss the potential advantages of opening a bank account in Switzerland. We will also talk about the things to keep in mind when trying to open a Swiss bank account as a non-resident, and how to practically do so.
Why Are Swiss Banks So Popular?
For over a century, Swiss Banks have had a reputation for being among the most safe, secretive, and tax efficient in the world. The infamous "numbered Swiss bank account" is well-known around the globe, as a classic example of a financial vehicle which provided complete anonymity to the account holder.
While numbered accounts are still available in Switzerland, they do not provide the level of total confidentiality that they did in the past. In order to open a numbered account, you will need to provide personal information which links the account to your identity.
Get a Consultation & Start Your International Plan
That said, owning an offshore Swiss bank account has certainly not lost its attraction for wealthy foreign nationals, corporate entities, and expats concerned with privacy and tax efficiency. A Swiss bank account offers many advantages, which is why Switzerland is still seen as a premier offshore banking jurisdiction to this day.
Should You Open a Swiss Bank Account?
Whether you need a Swiss bank account is not such a straightforward question to answer.
The answer is always, "It depends…".
It depends on various factors related to your personal and financial circumstances, what your specific objectives are for opening an offshore bank account, whether you are relocating or planning to relocate to Switzerland in the future, and so forth.
For Expats?
If you are an expat who is planning to move to or spend time in Switzerland, then it naturally makes sense to go through the hurdles of opening a Swiss bank account. Not only will it give you access to the numerous advantages (discussed below), but it will also make your life much easier while actually living in Switzerland.
It is certainly possible to get by for a period in Switzerland without having your own Swiss bank account, but expect to pay high fees and encounter technical difficulties along the way. Furthermore, if you are physically in Switzerland, you may as well take the opportunity to open a coveted Swiss account more easily in person than go through the arduous process of opening one online.
Even if you have no intention of physically residing in Switzerland and are simply a wealthy non-resident looking to expand your asset holdings, a Swiss bank account can provide great opportunities and benefits.
Is it only for the wealthy?
We specify that you should be wealthy because opening a Swiss account remotely is not an easy procedure, and the process generally favors high-net-worth individuals.
Established Swiss banks that are open to non-residents generally require a minimum balance of at least CHF 10,000; going up to CHF 100,000 for some of the more premium banks.
That being said it is not only for the ultra rich. Despite the relatively higher cost, there are many more reasons why you would want to open an account in Switzerland. Lets find out.
Advantages
Some of the main advantages of having a Swiss bank account include:
Safety and security
Swiss banks are known to be among the most secure in the world. A bank account with an established Swiss bank like UBS, PostFinance, or Credit Suisse, is one of the safest places on earth to store your wealth.
This is in part because the Swiss economy is strong and stable, but also due to the fact that the Swiss banking system is highly sophisticated and reliable. Banking regulations require Swiss banks to maintain high levels of capital reserves and depositor protection measures.
Privacy
Swiss banks are known for providing their clients with the highest levels of privacy. It is illegal for Swiss banks to disclose any information about an account, or even its existence, without the express permission of the account holder. An exception is where serious criminal activity is suspected.
However, don't make the mistake of believing it is possible to open a completely anonymous account in Switzerland. The infamous anonymous numbered Swiss bank account no longer exists, as the identity of any account holder (numbered or not) must be registered with the bank and linked to the account.
For more protection>> Cook Islands Trust + Nevis LLC + Swiss Banking
Tax advantages
A Swiss bank account can be used to improve tax efficiency if you are an offshore account holder. You can expect to pay very low capital gains and income tax on investments and interest returns.
There is no withholding tax on accounts which are held in a currency other than the Swiss franc. Especially low tax rates are applied to offshore accounts when the source of the deposit is from outside Switzerland.
For more on Swiss Taxation >> Switzerland as a Tax Haven
Diversification and Investment Opportunities
Swiss banks offer numerous top-class savings and investment vehicles for wealthy offshore clients.
There are various options available for offshore account holders to actively invest, such as stock trading, bonds, mutual funds, or purchasing gold and other precious metals. You can instead opt to have a highly trained financial expert oversee your portfolio for you.
Swiss banks also offer multi-currency accounts. This allows you to diversify your currencies and effectively hedge your currency risk through a Swiss bank account.
Residency by Investment
Switzerland is one of several European nations which offer a residency by investment program for wealthy foreign nationals.
Therefore, an additional attraction to banking offshore in Switzerland is that it can be a good first step towards acquiring residency by investment.
Keep in mind that to even be eligible, you need to prove that you have at least USD 1 million in assets, and you will be required to pay a lump sum taxation of CHF 200,000 to get your residency permit.
Can a Foreigner Open an Account Online?
Many top Swiss banks accept foreign national clients, so non-residents can certainly open an account. The process can be started online, but some banks will require an in-person visit. Be sure to check this before you begin the application process if you do not wish to physically visit Switzerland to complete your account opening.
In some cases, you may be able to complete the entire application process online without the need for an in-person visit. Take note that opening an account entirely remotely can be an extremely arduous and time-consuming process. It may help if you choose a bank with a physical branch in your home country.
You may still be required to conduct much of your correspondence via physical post. You will need to request an application package and be provided with the necessary documentation and an account manager to guide you through the process.
There may be very high minimum deposit requirements for the established banks which offer fully remote application processes, so it is really only suitable for high-net-worth individuals.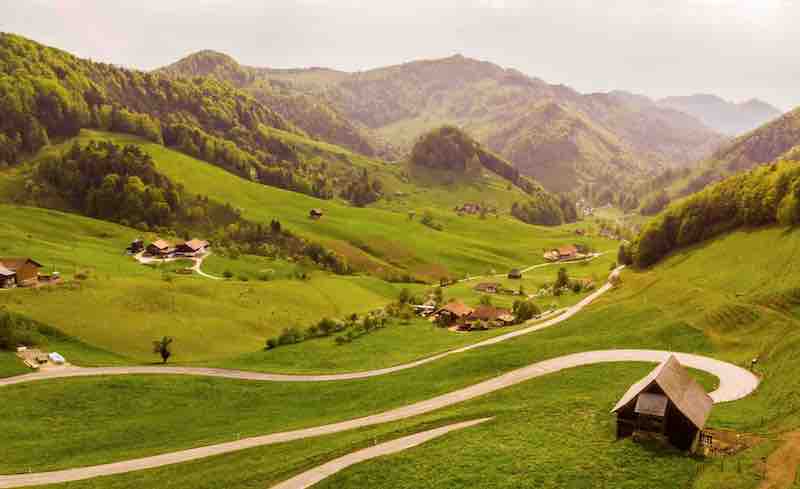 Can a US Citizen Open a Swiss Bank Account?
US citizens are also eligible to open a Swiss bank account, but will face some additional difficulties. With the introduction of the Foreign Account Tax Compliance Act (FATCA), Swiss banks are required to report certain information about US account holders to the IRS.
As a result, US account holders will be required to fill out extra paperwork and go through a more extensive disclosure procedure to complete their application. Due to the onerous and costly reporting requirements, some of the smaller Swiss banks may outright refuse US citizens, so it is best to stick to the more established banks operating out of the major cities.
Types of Bank Accounts in Switzerland
Current and Joint Accounts
Current accounts are ideal for day-to-day transactions. You can use them to receive salary payments, pay bills, or save money. Some Swiss current accounts allow you to withdraw money in either Swiss francs or Euros.
Joint current accounts are similar to ordinary current accounts except they allow two or more parties to own the account together. Usually, each party will get their own bank card and will have full access to the funds held in the account.
Savings and Investment Accounts
Savings and investment accounts are specifically geared towards putting money aside for the longer term. They offer better interest rates and investment returns than current accounts, and are usually free to open.
However, they do not offer the same level of functionality as current accounts, and you may need to pay an additional administration fee if you decide to withdraw money outside of the stipulated terms of the savings account agreement.
Safeguard Your Assets With the Strongest Multi Jurisdictional Asset Protection Structure in the World
Numbered Swiss Bank Accounts
Yes, the infamous numbered Swiss bank account does still exist and is available for those wanting a higher security account with greater privacy. However, these accounts do not offer complete anonymity and secrecy like they once did, due to increased reporting requirements and greater transparency.
The extra layer of privacy that they do offer generally comes with high fees of up to CHF 2,000 per annum.
Private Swiss Banking
For those individuals looking for premier access to either boutique Swiss Banks or the from some of the bigger plays such as Credit Suisse or UBS, private swiss banking offers, personal banking managers that you can have access to immediately. Think of it as a concierge service for your assets.
Most private banks only accept customers if they are privately introduced and are recommended through established ties through other financial institutions. That means it is harder just to go knocking on doors. To get in the door you have to know someone. Luckily for you, you do now.
How to Open a Swiss Bank Account as a Non-Resident?
There are two ways in which you can open an account in Switzerland as a foreigner. The first is to physically visit the bank of your choice and open the account in person. The second option is to open the account from abroad.
The process of opening an account in person is usually much smoother and faster than attempting to open it remotely; however, the latter option is appealing for non-residents who do not wish to physically visit or reside in Switzerland.
The documents required and eligibility criteria are similar irrespective of whether you open an account in-person or remotely. The only thing that is different is the application process.
Documents Required
The documentation requirements for opening a Swiss bank account are extensive, and Swiss banks have strict protocols for evaluating your official documents. You will need to provide extensive proof of identity and be able to clearly show the legal source of your funds.
Documents which you will have to present include:
A valid passport along with certified copies,
Documents which show your profession, such as salary invoices, tax returns or professional certifications,
Proof of the legal source of funds,
Other personal details such as proof of address.
Eligibility
Almost anyone over the age of 18 is eligible to apply for a Swiss bank account; however, Swiss banks do have a shortlist of countries where they may not accept account holders as a result of the embargo act.
They may also refuse your application if they deem you to be a political threat in any way, and this is part of the reason for the heavy scrutiny and screening process. In addition, applicants must have a clean criminal record and be in good standing financially. They must be able to prove the legal source of their funds.
As mentioned, although US citizens are theoretically eligible to open a Swiss bank account, the stringent reporting requirements of FATCA has caused some banks to become reluctant to accept US account holders.
Those that do generally have an extremely high minimum deposit amount upwards of USD250,000 to make it worth their while.
Application Process
The precise application process for opening a Swiss bank will vary depending upon:
Your nationality and income level (specifically, the process may differ for US citizens).
The type of account you would like to open.
The bank you have chosen to open an account with.
Whether you intend to complete the process remotely or in person.
In general, the application process simply involves making a request with your chosen bank and then following their procedures while submitting all the required documents.
This may sound easier than it is in reality, as the application process for Swiss banks is known to be tough, with many checks and multiple correspondences. The process is notably more challenging if you opt to complete it remotely, but it can certainly be done if you have the time and patience on your side.
Once your account had been accepted, you will need to activate it by depositing the required minimum deposit value.
This can vary significantly; anywhere from practically zero to literally a million dollars, so be sure to do your research and have a good idea of what you are getting into before you begin the application process.
The minimum deposit amount will again depend upon whether you are a US citizen, the type of account you want to open, and the bank you have chosen.
How much does it cost to Open a private Swiss Bank Account?
Fees for opening a bank account for vary considerably depending on the types of services you are looking for as well as the bank itself. Opening a swiss bank account can range anywhere from 5,000-15,000USD. This is a rough estimate, get in touch to find out exactly how much it would be more you
Which Swiss Banks Are Best for Foreigners?
Switzerland is home to an array of premium banks, so you will have plenty to choose from. They are separated into Cantonal Banks and Private (retail) Banks. Cantonal banks are owned by the Swiss government and only offer accounts to residents of the canton (region) in which they operate.
This means they are only an option if you physically reside in Switzerland and intend to stay there.
As such, non-residents are better off choosing one of the well-established retail banks. There are many to choose from, but some of the most well-known include:
PostFinance
Migros Bank
UBS
Credit Suisse
Raiffeisen
Valliant
To help you best decide on the right Swiss bank for your account, you should consult with an expert in offshore banking. With the right guidance, you will be able to open the most well-suited account with the right bank, and receive support with the entire application process.
Read more on Swiss Offshore Companies