Vanuatu Citizenship by Investment & Second Passport
How to Get a Vanuatu Citizenship by Investment?
The South Pacific Island nation of Vanuatu provides an excellent opportunity to obtain citizenship for in exchange for an investment (i.e., donation) in the country's economy. It has become a popular program due to its rapidity and affordability, as well as being one of the few notable citizenship by investment programs located outside of the Caribbean islands.
Vanuatu offers their citizenship by investment opportunity under a special Development Support Program (DSP) giving individuals and their families full Vanuatu citizenship in exchange for a donation of USD 130,000 for a single applicant (the minimum cost is USD 150,000 for a couple and USD 180,000 for a family of four).
The process is straightforward and can be completed in under two months as it takes a week for the Government KYC process and 40 days to get FIU clearance. In comparison to other popular economic citizenship programs, such as St. Kitts and Nevis, the Vanuatu program is upwards of 50,00 USD cheaper and takes only 60 days in comparison with 180 days.
Vanuatu offers a wealth of financial and investment opportunities to non-resident individuals looking to capitalize on what the island has to offer.
Go here for more info on a Vanuatu IBC.
Table of Contents: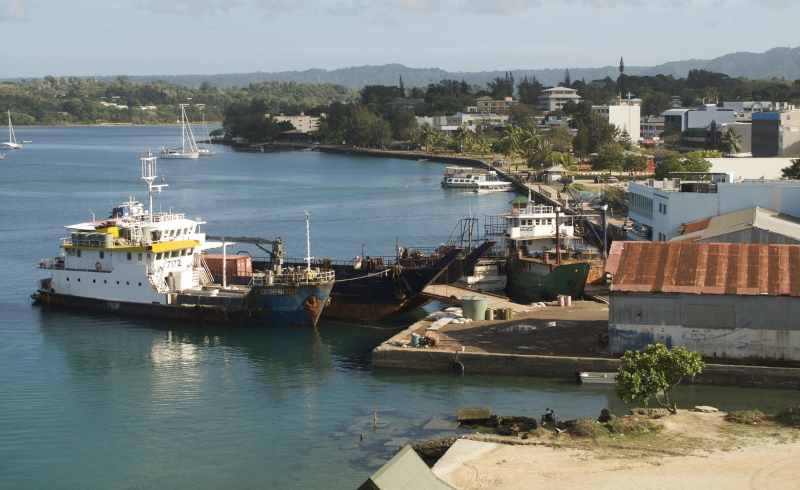 Why Choose Vanuatu?
The Vanuatu Citizenship by Investment program has a lot going for it and can compete with some of the most popular CBI programs in the world. However, it does also have its drawbacks. Let us have a look at each of these in turn.
Program Benefits:
Competitively priced compared to other citizenship programs around the world: While it is not the absolute cheapest, coming in behind the likes of St. Lucia and Dominica, it certainly comes close at a minimum of USD 130,000 (USD 135,400 including fees).
Fast Citizenship by Investment Program: The Vanuatu CBI is hands down the fastest CBI program around, and in fact the fastest way there is to acquire a second passport. It takes under 60 days to get your passport from the time you begin the application process.
Full Citizenship and passport for life: Once you qualify for citizenship, it is guaranteed for life and you do not have to do anything to maintain it.
Economic opportunity: Vanuatu offers many exciting opportunities in real estate investments and business ventures.
Tax savings: Vanuatu is one of the tax-free havens, which means becoming a citizen and tax resident can enable you to eliminate most or all of your tax burden.
Standard of living: Vanuatu is an excellent country to live in. It has a low crime rate and a stable economy. It also offers its fair share of scenic beauty and idyllic beaches.
Strong passport: The Vanuatuan passport is ranked 40th in the world and provides visa-free travel to approximately 130 countries, including the Schengen region, Hong Kong, Singapore, and Russia.
Retrospective donation: The donation only needs to be made after the citizenship application is approved. This is a massive advantage compared to many other programs which often require the investment/donation to be made before the citizenship application.
Payment is accepted in multiple currencies as well as Bitcoin.
There are no residency requirements
Get a Consultation & Start Your International Plan
Program Disadvantages
Lack of clarity: Many have complained that the Vanuatuan CBI program is confusing to understand. This is because there is a lot of conflicting information about the process and requirements, as well as there being multiple citizenship by investment programs which seem to exist concurrently. However, in practice the process is actually extremely simple. You just need to ignore all the variations and make sure you apply specifically for the Development Support Program (DVP).
Political corruption: Vanuatu has had a history of corruption and political problems, which continue to this day.
Remote location: While many people are attracted by the island's remoteness, for others it can be a hassle. Other than its near neighbours of Australia and New Zealand, you will have to set out on a long journey to reach other major nations from Vanuatu. This also reduces commercial connectivity to other regions in the world.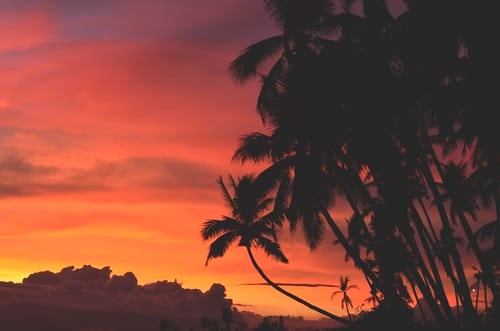 How to Qualify
It is relatively straightforward to meet the qualification criterion for the Vanuatu citizenship by investment program. In order to qualify for citizenship, the only option is to make a non-refundable donation to the local government fund in order to support the Vanuatuan economy. The amount of the donation is:
$130,000 for a single applicant
$150,000 for a couple
$180,000 for a family of four
$25,000 for each additional dependent
In addition, there is a $5,000 total application fee and a $400 per person administration fee (which includes the passport application, citizenship commission, and certificate fees).
Fortunately, the donation only needs to be made after you have received confirmation that you are eligible to receive citizenship. Thus, you will first need the following in order to submit your application.
Preliminary Documents Required for Clearance
Notarised Passport copy
Candidate's CV
All adult candidates Police clearances
The FIU has a special clearance process if there are any other requirements needed for the successful completion of the initial clearance we will be informed by the agent.
Documentation Required for Application
Nomination form (For main applicant, spouse, children, parents)
Notarised existing passport color scan: passport cover + first 3 pages of the passport + last 3 pages of the passport = 7 pages in total (for the main applicant, spouse, children, parents)
Certified ID card color scan, front and back, photocopied on 1 page, English translated when necessary (For the main applicant, spouse, children, parents)
Certified Birth Certificates of all applicants
Certified Marriage certificate, translated into English when2 necessary
Notarised Police Clearance of applicants and dependants aged 18 and above
Medical certificate of applicants 18 and above
Employment letter/proof
Most recent education proof of dependent children
Asset proof of no less than US$250,000 with 6 months bank statement
All applicants' CV
6 passport photos (40mm x 50mm) (For main applicant, spouse, children, parents)
Note: (i) Translated documents also need to be notarized.
Safeguard Your Assets With the Strongest Multi Jurisdictional Asset Protection Structure in the World
Application Process
Provision of application documents, application forms and an initial deposit of 25% of the application fee plus due diligence fee.
Citizenship Commission and FIU to conduct KYC upon receipt of documents, forms and deposit.
Citizenship Commission to grant FIU Clearance to the applicant.
The applicant needs to pay the remaining 75% of the application fee + Certificate Fee + Passport Printing Fee within 14 working days after the FIU clearance.
Applicant to be granted Citizenship Documents upon successful application.
Applicant to take Oath of Allegiance.
Stage 1 - A non-refundable fee of USD 5,000 paid to the Financial Intelligence Unit (FIU) application process for an international background check to see if the applicant is eligible.
Stage 2 - Upon receipt of the clearance letter, by the FIU the client submits the full payment to the Vanuatu Master Agent. The National Bank of Vanuatu clears funds.
Stage 3 - After submission of all the documents to the Vanuatu Committee the commission issues a ''Citizenship Certificate'' and within seven working days the passport is printed and ready to be collected in Vanuatu.
Stage 4 - When the passport is printed it is available to be collected at the passport office in Port Vila, Vanuatu. Upon delivery, the Oath Commissioner and Passport Officer get the client's signature and swear the Oath of Allegiance.
The ceremony can be in Vanuatu or can take place in Kuala Lumpur, Bangkok, Hong Kong, Dubai, Istanbul, Beirut, or London. Other destinations can be arranged at an extra charge. If the oath is taken outside of the country, there is an extra USD 5,000 for delivery.
Please Note:
In the event Clearance is not granted due to KYC failure, the client is eligible for a full refund with the exception of Vanuatu Government's due diligence fee of US$2,000.
In the event the applicant decides to withdraw application on his or her accord, the initial deposit and VG fees will be forfeited.
The applicant will bear the sole responsibility in the event the application is delayed or rejected by the Vanuatu Government due to the following,
a. Falsified and/or untrue documents or b. Delayed submission of payments
Conclusion
Vanuatu offers one of the best economic citizenship for those looking to buy second citizenship in a short time frame at a relatively affordable price. The fact that it comes with an excellent passport, accessible tax advantages, and is by most standards an excellent place to live, you won't be disappointed. While there is some misinformation and confusion about the program details, it is in fact a straightforward process in practice.
If you are considering applying for second citizenship in Vanuatu or need more guidance about what the best program is to suit your needs, it is worth consulting with a professional who has the experience to help you decide and take the first steps to getting your second passport.
Please note: Offshore Protection does not offer

work

visas services nor services related citizenship through ancestry. We only offer citizenship by investment and golden visa services. Read more for info on EU work visas and EU ancestry visas.