Best Offshore Bank Accounts in Banking Centres Around the World
What are Offshore Bank Accounts?
An offshore account is an account that is opened in a country outside of where you live. Offshore accounts are not just limited to a few countries and banks in the Caribbean but can be virtually any country in the world that allows non-residents the opportunity to open accounts in banks within the country.
The confusion that comes is the term 'offshore' which is associated with offshore tax-havens. However, the term offshore can also be used in reference to special tax codes used in financial centers or areas that allow for accounts to exist in special circumstances that offer many advantages such as security, privacy and tax reduction.
Most countries in the world actually allow this type of practice, however, Hollywood's scandalized rendition of the offshore banking industry is why people associate offshore with mobsters, Panama hats and suitcases of unmarked bills.
Nothing could be farther from the truth. For instance, If you are a UK citizen living in the UK and you open an account in the US, that can be considered an offshore account. If you live in Germany have an Amazon store that sells products in Australia and have an account in Belize, that is an offshore account.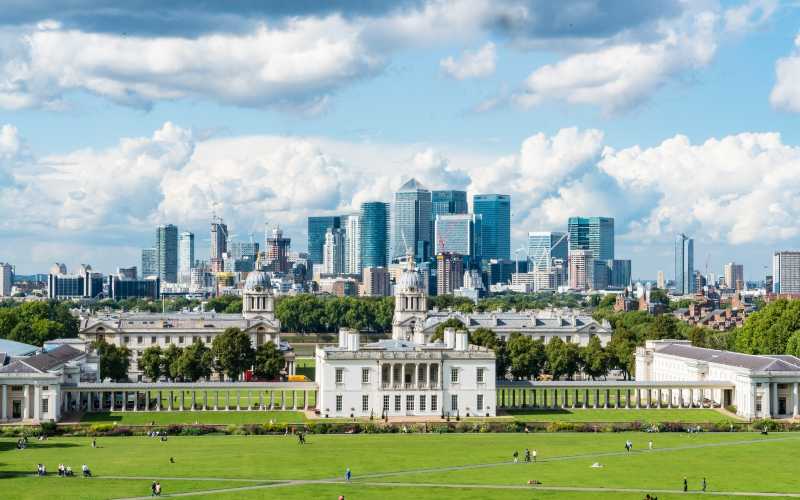 Table of Contents:
Why Do I need Offshore Banking?
There are many benefits and reasons why you should use offshore banking. The most important benefit that offshore banking will give you is in asset protection and diversification. Opening an offshore bank account in a country overseas is perhaps the most effective way to reduce your risk by diversifying your assets so as to avoid any negative circumstances that might happen such as bank collapse, economic downturn, inflation, or currency manipulations.
Opening an account in a country outside of where you live gives you advantages that can not be found in regular domestic banks. Having an offshore bank account gives you benefits including:
Higher interest rates
Hold multiple currencies
Investment opportunities
Financial privacy
Asset security
Tax benefits
Stability
Asset Diversification
Whatever your situation there is a foreign banking jurisdiction that is likely more stable, more liquid and provides much safer banking possibilities than most domestic banks. Diversifying your assets across different jurisdictions and accounts is worth it, just make sure you find the best bank that works for you.
Get a Consultation & Start Your International Plan
How to Choose the Best Account?
There are about as many places to open an offshore bank account as there are countries in the world. However, just because you can open an account in a country doesn't mean that you should.
There are a few things you should consider before deciding to open an offshore account.
Economic and Political Stability
Set up a Bank Account in Person or Remotely
Privacy and Banking Laws
Security and Safety of Offshore Banking Jurisdiction
1. Economic and Political Stability
Finding an economically and politically stable country is likely to be the most important step when trying to find the best place to open your offshore account. Undoubtedly you would want to find a country that has a political and economic history that is rooted in sound domestic and foreign policies that is not prone to political violence or economic manipulation.
Uncertainty and instability are likely to affect the banking system as well as the money supply. Often times in tumultuous countries, you will see capital controls, currency manipulation as well as drastic changes in inflation and interest rates.
Looking into the history of a country can help illuminate the strengths and shortcomings that a country might have. The history of a country is a good indicator of what the future will look like. For instance, Switzerland and Liechtenstein both have a stable history of political and economic certainty.
They have low inflation, sound banking policies and have no recent use of capital controls. Not to mention they are regarded as being some of the best places in the world to open an offshore account. Though they might check all the right boxes, that doesn't mean it is right for you; nonetheless, a country's history will narrow down the number of banks to choose from considerably.
2. Set up a Bank Account in Person or Remotely?
Another important consideration is whether or not you need to open an account online or if you don't mind visiting the bank in person. Many banks now require in-person visits, as KYC rules are much tighter after the push toward greater global transparency.
If you decide that you would like to open a bank account online and avoid the hassle that comes with in-person visits, then this will greatly reduce the number of banks that you would be interested in as places like Hong Kong, Singapore, Switzerland, and Panama generally, all have in-person requirements.
However, there are still a number of banks that allow quick and easy online registration in places like, Belize, Andorra, Marshall Islands and Nevis. A few other important aspects to consider is what part of the world would you like your bank to be located in? And do the bank employees speak the same language as you?
Having a bank that speaks the same language is definitely a plus, as well as it being in relative geographic proximity to your primary residence; though this may not be a concern for some, having the option to stop in for a visit might sound appealing.
3. Privacy and Banking Laws
Banking secrecy laws and privacy measures can be an important aspect of determining where you would like to open an offshore account. There are a number of jurisdictions that treat banking secrecy very seriously, like Panama, Nevis and Cook Islands.
Tax treaties (TIEAs) and the Common Reporting Standard (CRS) compromise your privacy, and unfortunately, it looks like these are here to stay, however, the good news is that these measures only allow your government access to your bank records due to tax exchange agreements. This means that only the relevant authorities will have access to your records, and not the general public.
Places like Panama and Nevis, for instance, have strong secrecy laws that prevent people from revealing client information. If a bank or broker reveals a client's details, it is a criminal offense. Having a completely anonymous bank account is much more difficult, though not impossible as it primarily depends upon your citizenship and the country where you reside.
Though it is more difficult than in previous years due to changes in transparency laws. If you are a citizen and reside in a country that is not a signatory of the CRS then it is possible to achieve higher levels of privacy. Each county has its own unique laws that will determine what you are liable to report to the tax authorities. Though privacy is maintained within the offshore jurisdiction that you bank in, the real issue is more to do with where you live and the passport you carry.
For instance, if you are an American you must report all foreign accounts, no matter where you live, or what bank you do your business with. If you hold a UK passport on the other hand AND if you move to a country and reside somewhere that is not a signatory of the CRS and does not have CFC laws then you likely will be free of needing to declare and pay taxes on those assets.
Likewise, if you live or are a citizen of Serbia or Georgia for instance, you are in the clear, as well as in several Asian countries like the Philippines and Cambodia. Nominee and Signatory services can help provide added layers of security and privacy, by appointing a lawyer who legally has the right to sign on your behalf; however, if you are legally obligated to report to your government, you are risking serious consequences of neglecting to do so.
These services provide a layer of confidentiality and security for people looking for protection from prying eyes. To be clear, nominee services are not used to hide from the government, but for personal discretion.
4. Security and Safety of Offshore Banking Jurisdictions
An important factor that should be researched before choosing a country to open an account in, is to see if the banking system is founded upon sound financial policies. This can largely be deduced by the government's and central banks' financial policies.
If we look toward the US, we see that the government is very closely connected with the central banks, both of which run huge deficits. If a central bank has policies that allow for excessive risk-taking like risky derivative trading together with low liquidity requirements, that can be a potential red flag.
All it takes is a few bumps in the market for some investments to go bad, creating an uncertainty that can easily lead a few depositors to withdraw their money. If enough depositors start withdrawing their money due to uncertainty or lack of faith in the bank then the bank is in serious trouble if all they have on hand is 2-3% of all customer's assets.
By contrast, there are many offshore banks that are 20-30% liquid and even some private swiss banks that are 100% liquid. Similarly, doing a little digging on the bank itself will help to see what the bank's past financial history looks like. If the bank operates in good fath you should be able to take a look at their financial records to see what their numbers look like.
If a bank has low capital reserves and has overexposed investments (think sub-prime real estate), then they may be at risk if that particular sector faces a downturn. In Cyprus or Greece back in 2008 a similar scenario unfolded where banks simply had no money to give depositors who were trying to withdraw their money.
Ideally, this type of number crunching should be done with a financial advisor or someone who has a working relationship with the bank to make sure you are getting the numbers correct.
Understanding whether the bank has adequate capital services to cover any potential losses and whether the assets are liquid will begin to reveal a clearer picture of the bank and its financial foundation. A bank should have enough assets that are easily transferable or that are not long term physical investments, such that there is enough cash on hand to cover crises whereby the bank can manage to cover a large number of customer withdrawals (over a short period of time) should the situation arise.
Another worthy investigation is to see what type of investments or assets the bank is holding. If the bank is holding lots of gold, metals, bonds, that might be a good sign as those assets classes are more stable and less likely to fall off a cliff, whereas if the bank holds lots of risky speculative investments that might be a sign to tread carefully.
The credibility of the bank, its prior record, and how long its been in business are important considerations, especially when dealing with foreign corresponding banks, which small banks rely on. Large corresponding banks have the power to turn away small unknown offshore banks if they do not have sufficient credibility and adhere to standard global banking practices.
Best Accounts To Open Online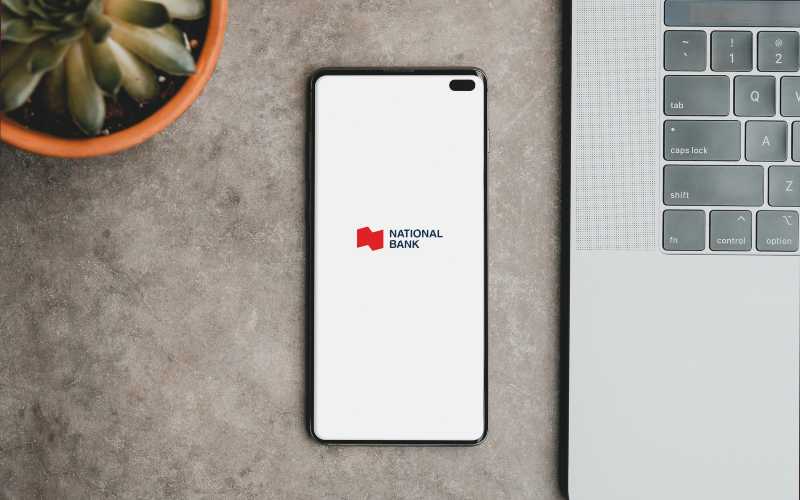 Countries that Allow Remote Account Opening and do not require in-person visits
It has become even more difficult to open bank accounts in many countries in 2020 and 2021 because many banks require in-person visits. Some of the more established countries that we often recommend such as Panama, Hong Kong, and Singapore are pretty much impossible to get to right now, and as a result, difficult to open a personal or corporate account.
We are recommending five other countries at the moment that allow bank account opening online that can be done 100% remotely. The counties that we currently recommend are:
St Lucia

Dominica

Cook islands

Puerto Rico

Belize
Questions to Ask Yourself When Choosing
Reputation
What is the banking reputation of the country and the specific bank?
Do they have safe lending practices?

Does the bank have consumer protection?
Cost
How much does it cost to open an account?

Is there a minimum deposit requirement?

What are the costs for extra services?
Remote
Can you open an account online or do you have to go in person?
Is the bank easily reachable by flight?
Process
Is it difficult to open an account?
What are the requirements?
How much time does it take?
Services
Do you need to open a personal or corporate account?

Do you require in-house investment services?

Do you need a multi-currency account?
While the list of the best places to go offshore will vary depending on who you ask and what is right for you; however, there are several jurisdictions that have an established reputation, offer great banking services and tax benefits.

Best Countries
Cayman Islands
Singapore
Nevis
Belize
Panama
1. Cayman Islands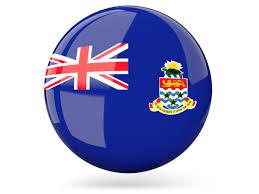 The Cayman Islands is one of the world's most recognizable offshore banking destinations. It is home to most of the world's hedge funds capturing nearly 30% of the market, drawing many fortune 500 companies and over 2 trillion in assets.
The Islands are consistently ranked among the best offshore financial centres in the world and with it well-known financial institutions, fund managers and investment banks.
the Cayman Islands - Advantages & Drawbacks
Advantages
Good credibility, a stable financial system and amazing tax breaks for investment accounts

There are no taxes on capital gains, property or payroll taxes as well as no exchange controls

Accounts are allowed to hold many different types of currencies

Minimum financial regulations

Many offshore investing options

Over 200 banks on the islands

40 of the worlds top 50 banks have a presence on the islands

No reserve requirements

Some of the worlds best finance companies, accounting firms, investment banks

Strong confidentiality clauses

However recent regulations have forced Cayman Islands banks to disclose client information to the respective government if there is suspicion of tax evasion, however, information is not open to public
Drawbacks
Account opening is not easy

Often a Cayman IBC is required
2. Singapore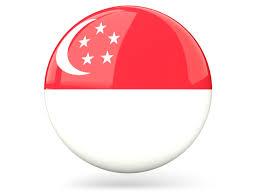 Singapore is arguably the best offshore banking jurisdictions in Asia and ranks well on numerous indexes for one of the best places to conduct business.
It is consistently one of the best offshore financial centres in the world, is a prestigious and well-regarded banking system and has supportive financial and business regulations.
Singapore - Advantages & Drawbacks
Advantages
Great reputation

Financial center of Asia

One of the strongest banking system in the world

Have a range of financial and investment opportunities

Highly stable political and economic environment

World-class banking and financial facilities

One of the best places to do business

Rated as one of the worlds best places to start a business

Offers a variety of wealth management services such as access to mutual and hedge funds, and brokerage accounts

Highly qualified personal

Home to some of the safest banks in the world such as UOB, OCBC, and DBS
Drawbacks
You often need a Singapore IBC

Much harder for non-residents to open an account

Need to prove business interests and business plan

In-person account opening requirements

Only accepts accounts with large deposits
Safeguard Your Assets With the Strongest Multi Jurisdictional Asset Protection Structure in the World
3. Nevis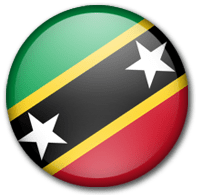 Nevis is one of the world's best jurisdictions for asset protection and offshore formation. Its offshore financial services has some of the strictest and strongest confidentiality clauses in the world. Nevis does not have the same reputation for its offshore banking facilities as the Cayman Islands but does offer much of the same benefits.
Despite all the changes in global transparency laws in the last few years, Nevis has been one of the last jurisdictions that have fought against changing in corporate laws in response to pressure from the OECD. Its offshore asset protection clauses are world-renowned and has one of the strongest set of company and financial regulations in the world.
Nevis - Advantages & Drawbacks
Advantages
Well established offshore formation industries

High confidentiality

Great asset protection laws

Low costs

Stable political and financial system

No in-person requirements for account opening

Has many offshore financial and formation products

Offer citizenship by investment opportunities

The government strongly supports the offshore financial sector
Drawbacks
Higher minimum deposit requirements

Does not have the same reputation as places like Singapore or Cayman islands
4. Belize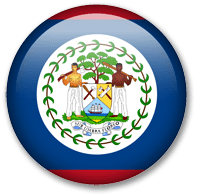 Belize has constantly ranked among the best places to open an offshore bank for many years. While this country is often looked down upon, due to its relative ease of acquiring an account it has some unique advantages that still make it one of the top places to bank in. This has largely due to several reasons namely its cost, efficiency and ease of account opening.
Belize has recently had to change many of its financial and corporate laws due to pressure from the OECD, and rid itself of favorable tax practices nonetheless, it still remains one of the best places to open an account.
Belize - Advantages & Drawbacks
Advantages
One of the cheapest places to set up an account

Small minimum deposit requirements

No in-person requirements

Simple registration process

Very quick and efficient procedures

Well established offshore industry

High-interest rates

Good offshore protection laws

Banks are required to have a 24% liquidity ratio

Good regulations and financial stability

Wide range of financial institutions

Currency is pegged to the USD so there will not be drastic currency fluctuations
Drawbacks
Not the most prestigious of financial centers

Recent changes in tax and corporate laws make offshore companies indistinguishable from local companies and so there aren't the same tax benefits as before
5. Panama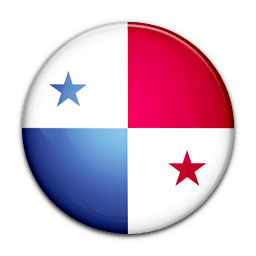 Panama makes the list as one of the best places to bank offshore due to its well-developed financial and banking centres. It is a well-known jurisdiction for international business company formation, and so it is not that surprising that it also ranks as one of the best places in the world to open an offshore bank account.
While this might not be everyone's first choice for offshore banking especially since the last few years the country has had significant changes in its offshore corporate and privacy laws. However, despite all the changes it still remains one of the best places to both form an IBC and open an account.
Panama - Advantages & Drawbacks
Advantages
Strong banking secrecy laws

Well-established banking system

Have many American and foreign clients and so are used to foreign clientele

One of the worlds most popular jurisdictions for offshore formation

Great possibilities for getting visas, residency and citizenship

Well-connected international fights

Supportive government

Stable political and economic environment

Leading financial center in Latin America

The USD is the official currency

No foreign exchange controls

Offers several asset protection structures including corporations, private interest foundations and trusts

Has a variety of government-sponsored foreign investment incentives
Drawbacks
You have to go in person to open the account

Corporate accounts requirer a Panama IBC

Banks are more cautious in accepting clients

Need to have a local physical office requirement
What Account is Right For You?
The best offshore bank is really dependent upon what's right for you. There are no one-size-fits-all in the offshore banking sector. What is best for you, might not be for the guy next to you. To make sure you find what fits, be sure to get proper advice to ensure you find the best fit.
For more: Setup a Bank Account No Creditor Can Touch
Offshore Bank Account Opening Update: If you are looking for privacy and asset protection we reccomend offshore business accounts. Offshore personal accounts do not offer the privacy and asset protection you are looking for. We suggest using offshore corporate accounts or a private swiss accounts. Get in touch for more info.