What's the best bank account for you?
There are countless countries where you can open an offshore bank account.
While the list of the best places to go offshore will vary depending on who you ask and what is right for you; however, there are several jurisdictions regarded by investors, businesses and offshore providers as some of the best places to open an account.
This is our list of top offshore bank accounts chosen based upon popularity, reputation, and ease of conducting business.
Top 5 Offshore Banking Jurisdictions
1. Cayman Islands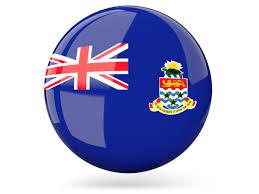 The Cayman Islands is one of the world's most recognizable offshore destinations. It is home to most of the world's hedge funds capturing nearly 30% of the market, drawing many fortune 500 companies and over 2 trillion in assets.
The Islands are consistently ranked among the best offshore financial centres in the world and with it well-known financial institutions, fund managers and investment banks.
Offshore Banking Advantages & Drawbacks
Advantages
Good credibility, a stable financial system and amazing tax breaks for investment accounts

There are no taxes on capital gains, property or payroll taxes as well as no exchange controls

Accounts are allowed to hold many different types of currencies

Minimum financial regulations

Many offshore investing options

Over 200 banks on the islands

40 of the worlds top 50 banks have a presence on the islands

No reserve requirements

Some of the worlds best finance companies, accounting firms, investment banks

Strong confidentiality clauses

However recent regulations have forced Cayman Islands banks to disclose client information to respective government if there is suspicion of tax evasion, however, information is not open to public
Drawbacks
Account opening is not easy

Often a Cayman IBC is required
2. Singapore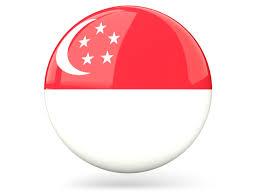 Singapore is arguably the best offshore banking jurisdictions in Asia and ranks well on numerous indexes for one of the best places to conduct business to the relaxed business environment.
It is consistently one of the best offshore financial centres in the world, is a prestigious and well-regarded banking system and has supportive financial and business regulations.
Offshore Banking Advantages & Drawbacks
Advantages
Great reputation

Financial center of Asia

One of the strongest banking system in the world

Have a range of financial and investment opportunities

Highly stable political and economic environment

World-class banking and financial facilities

One of the best please to do business

Rated as one of the worlds best places to start a bunnies

Offers a variety of wealth management services such as access to mutual and hedge funds, and brokerage accounts

Highly qualified personal

Home to some of the safest banks in the world such as UOB, OCBC, and DBS
Drawbacks
You often need a Singapore IBC

Much harder for non-residents to open an account

Need to prove business interests and business plan

In-person account opening requirements

Only accepts accounts with large deposits
3. Nevis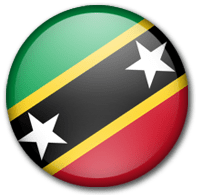 Nevis is one of the world's best jurisdictions for asset protection and offshore formation. Its offshore financial services has some of the strictest and strongest confidentiality clauses in the world.
Despite all the changes in global transparency laws in the last few years, Nevis has been one of the last jurisdictions that have fought against changing in corporate laws.
Its offshore asset protection clauses are world-renowned and has one of the strongest set of company and financial regulations in the world.
Offshore Banking Advantages & Drawbacks
Advantages
Well established offshore formation industries

High confidentiality

Great asset protection laws

Low costs

Stable political and financial system

No in-person requirements for account opening

Has many offshore financial and formation products

Offer citizenship by investment opportunities

Government strongly supports offshore financial sector
Drawbacks
Higher minimum deposit requirements

Does not have the same reputation as places like Singapore or Cayman islands
4. BELIZE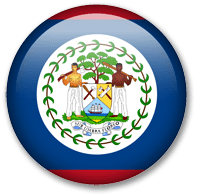 Belize has constantly ranked among the best places to open an offshore bank for many years. While this country is often looked down upon, due to its relative ease of acquiring an account it has some unique advantages that still make it one of the top places to bank in. This has largely due to several reasons namely its cost, efficiency and ease of account opening.
Belize has recently had to change many of its financial and corporate laws due to pressure from the OECD, and rid itself of favorable tax practices nonetheless, it still remains one of the best places to open an account.
Offshore Banking Advantages & Drawbacks
Advantages
One of the cheapest places to set up an account

Very little minimum deposit requirements

No in-person requirements

Simple registration process

Very quick and efficient procedures

Well established offshore industry

High-interest rates

Good offshore protection laws

Banks required to have a 24% liquidity ratio

Good regulations and financial stability

Wide range of financial institutions

Currency is pegged to the USD so there will not be drastic currency fluctuations
Drawbacks
Not the most prestigious of financial centers

Recent changes in tax and corporate laws make offshore companies indistinguishable from local companies and so there aren't the same tax benefits as before
5. PANAMA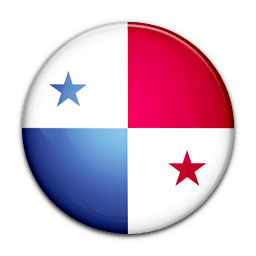 Panama makes the list as one of the best places to bank offshore due to its well developed financial and banking centres. It is a well-known jurisdiction for international business company formation, and so it is not that surprising that it also ranks as one of the best places in the world to open an offshore bank account.
While this might not be everyone's first choice for offshore banking especially since the last few years the country has had significant changes in its offshore corporate laws. However, despite all the changes it still remains one of the best places to both form an IBC and open an account.
Offshore Banking Advantages & Drawbacks
Advantages
Strong banking secrecy laws

Well established banking system

Have many American and foreign clients and so are used to foreign clientele

One of the worlds most popular jurisdictions for offshore formation

Great possibilities for getting visas, residency and citizenship

Well connected international fights

Supportive government

Stable political and economic environment

Leading financial center in Latin America

The USD is the official currency

No foreign exchange controls

Offers several asset protection structures including corporations, private interest foundations and trusts

Has a variety of government-sponsored foreign investment incentives
Drawbacks
You have to go in person to open the account

Corporate accounts requirer a Panama IBC

Banks are more cautious in accepting clients

Need to have a local physical office requirement
The best offshore bank is really dependent upon whats right for you. There are no one size fits all in the offshore banking sector. What is best for you, might not be for the guy next to you. To make sure you find what fits, be sure to get proper advice to ensure you find the best fit.