Open an Offshore Bank Account in Belize
The Central American nation of Belize has been a popular and convenient destination to open an offshore bank account for the past couple of decades. An offshore bank account has benefits that are not normally found in traditional domestic onshore markets.
Here, we will explore what makes Belize an ideal jurisdiction for offshore banking, whether or not it is appropriate for your specific needs, and some practical considerations before going ahead with opening a Belize offshore bank account.
Table of Contents: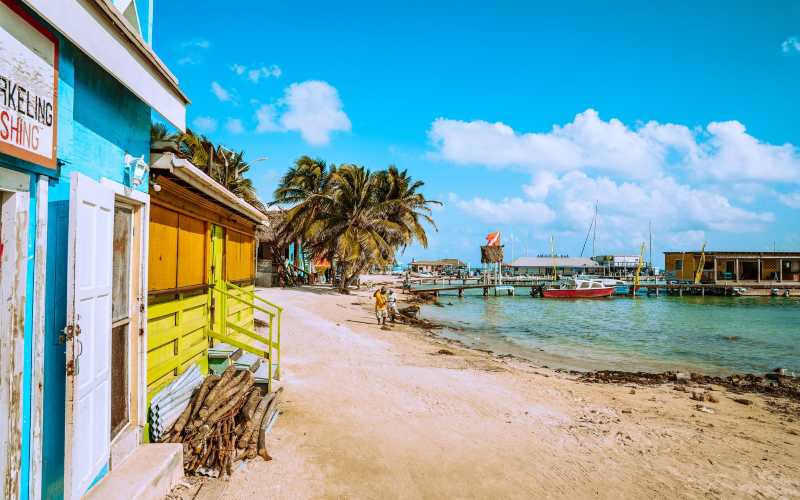 Why Offshore Banking in Belize?
Advantages
There are a number of sound reasons why many investors choose Belize for their offshore accounts. Some of the benefits of Belize include:
Ease and convenience of offshore banking
The official language in Belize is English which makes things much easier as there will be no added complications due to a language barrier.
Belize operates on the Central Standard Time Zone (CST) which is convenient for conducting business during normal hours.
It is very easy to open an offshore account in Belize. Banks are usually willing to allow companies and individuals from just about anywhere to open an account, and the banking minimums are by no means exorbitant.
Belize's legal system operates similarly to the common-law systems of Britain and the US, meaning you won't need to familiarise yourself with a new legal system.
There are a number of factors which make offshore accounts in Belize relatively stable and secure options:
The required liquidity ratio for banks in Belize is a whopping 24%, meaning they keep almost a quarter of all deposits on hand, and so have much less risk of becoming insolvent. Compare this to the 3-4% of most banks in the US, where majority of banks' holdings are loaned out.
The Belize dollar is pegged to the US dollar at a ratio of 2:1. This removes the risk of unexpected fluctuations in currency. This could also be a disadvantage if one of your reasons for holding an offshore account is to hedge your currency risk by diversifying across different currencies.
Belize generally has a stable political and economic structure, as well as sound and trusted banking systems.
Belize is one of the best jurisdictions to open an offshore account remotely:
Banks in Belize are used to foreigners opening accounts remotely and the process is well established.
Get a Consultation & Start Your International Plan
This being said, opening a remote account will still have its complications and timeous administrative requirements, but should be smoother than in most other jurisdictions.
There is a good degree of privacy and asset protection:
There are no jurisdictions where one can be ensured complete anonymity or secrecy, but Belize banks maintain reasonably good levels of privacy for their offshore account holders (although U.S. reporting obligations make it very difficult for their citizens to obtain any kind of privacy, even in foreign holdings).
Your assets will also be well protected in your Belize offshore account should you face any lawsuits or freezing of accounts in your home country.
Belize offers a good diversity of financial options for both individuals and companies to invest in, so it should be relatively easy to find something which suits your specific needs.
Disadvantages
Although Belize has many factors which make it a favourable jurisdiction for offshore banking, there are a few potential drawbacks and pitfalls to consider before deciding to open up an offshore account in Belize:
There appears to be a lack of appropriate services for very high-value customers in Belize. While Belize banks offer a number of decent and attractive options for investors with differing needs, they don't offer the kind of high-end services you would come across in a more prestigious jurisdiction like Singapore.
Recent changes to the Belize Corporate Law means it is no longer as attractive as a tax haven. Previously, Belize offered many attractive tax advantages to businesses and individuals who wanted to form an offshore company there. However, with recent changes to the tax regulations, this may no longer be the case.
Primarily, an International Business Company (IBC) owned in Belize is now subject to the domestic tax regime and is no longer protected from normal domestic taxation. Capital gains tax is still at 0% for non-residents though, and there may be other tax advantages compared to banking in your own jurisdiction.
Although Belize is mentioned as an ideal location to open an account remotely, it is important to reiterate the fact that it can still be a time consuming and complicated process, and so you may prefer to do it face to face.
What are the Best Banks?
Before going ahead with opening an offshore bank account in Belize, it is important to understand the different options which are available to you and the best avenue to take. There are many different types of banks in Belize.
Generally, if you are planning to open up an offshore account, you would want to do so with an 'Offshore Class A' bank, which only operates with foreigners and foreign currency, and under which the best international banks in Belize fall under.
There are a handful to choose from, but two of the best options are:
Caye International Bank
Caye International Bank is actually considered among the best international banks in the world and is fully compliant with US regulations.
It also offers a very diverse range of options for investors. Some have experienced difficulty and delays with online transfers from Caye International though, so it might not be the best option if you need to make regular transactions.
Atlantic International Bank
Atlantic International Bank offer very good service and assistance with any problems that may arise, and their online wiring service works well. However, they do not offer the same range of options as Caye International Bank.
They also have stricter requirements for opening an account, so the process can be more difficult. In addition, they only offer investment advice in person, so they are not an ideal option for remote banking.
Safeguard Your Assets With the Strongest Multi Jurisdictional Asset Protection Structure in the World
Is An Offshore Bank Account right for me?
When it comes to offshore accounts, there is no 'one size fits all'. Every investor and company has their own unique situation and needs to go along with it. That is why it is important to clearly understand what it is you are looking for in your offshore bank account and to find the jurisdiction and account type to suit your needs.
If what you need is an easy, affordable and convenient offshore banking service that is also stable and secure offering reasonably competitive interest rates and tax advantages then a Belize offshore bank account may be right for you.
Furthermore, if you specifically need to be able to open your account remotely, then Belize is probably your best option. If, however, you see yourself as a very high-value customer and are looking for premier service, as well as very attractive tax and interest advantages, then you may want to look elsewhere to some of the more prestigious offshore banking jurisdictions.
Open an Offshore Bank Account with Offshore Protection
For more information on Belize Offshore products:
Join thousands of satisfied clients who have experienced the Offshore-Protection advantage for more than 25 years. When you purchase any of our offshore formation products, you'll get FREE support from our lawyers to help answer your overseas company day-to-day management questions.
Offshore Bank Account Opening Update: If you are looking for privacy and asset protection we reccomend offshore business accounts. Offshore personal accounts do not offer the privacy and asset protection you are looking for. We suggest using offshore corporate accounts or a private swiss accounts. Get in touch for more info.