Nevis Offshore Company Formation
Nevis International Business Company (IBC) Incorporation
A Nevis offshore company, or International Business Company (IBC) is an extremely flexible jurisdiction for potential individuals and businesses seeking to incorporate offshore. Nevis, together with St. Kitts, is part of the Leeward Islands in the Southern Caribbean; the two islands make up the smallest state in the New World.

Nevis offers a world-class infrastructure for corporate offshore services, as well as appealing retirement and residency incentives in an idyllic tropical location, making it an attractive jurisdiction for offshore businesses.
Nevis has rapidly become one of the most convenient and favoured offshore company locations in the world, through the enactment of the Nevis Business Corporation Ordinance Act 1984. Along with the IBC, the Nevis LLC is also another highly favoured corporation structure. The accommodating and open offshore environment has made Nevis IBCs an exceptional product due to simple offshore regulations and ease of formation procedures.
Nevis, now part of the British Commonwealth (achieving independence from Britain in 1983), offers a stable political environment and a well-educated and English speaking workforce. The country boasts having some of the most secure IBC laws in the world, which ensure client confidentiality and privacy with low financial risk, making Nevis a top destination in the offshore market.
For more information on the Advantages of Nevis as an Offshore Financial Center, click here.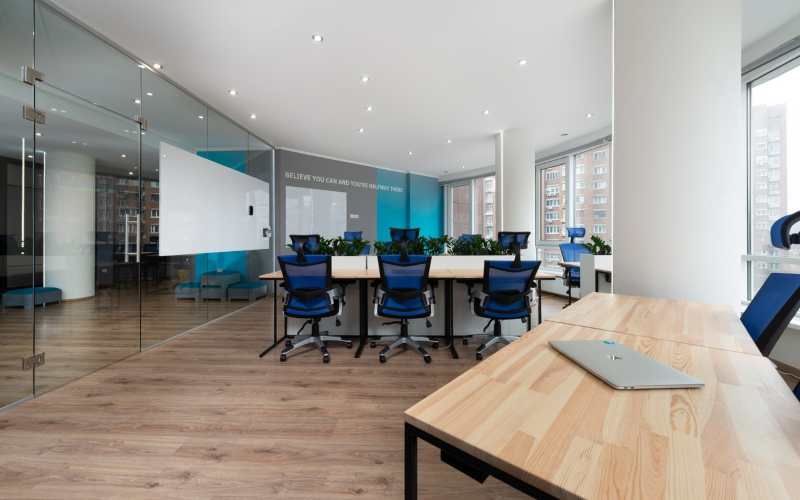 Table of Contents:
Top Uses
A Nevis IBC can be made for any legal purpose and for any legal activity. Some of the more popular uses for a Nevis offshore company include, but are not limited to:
Estate planning
Asset protection and confidentiality
Tax reduction planning
Holding company
Financial management
However, a Nevis IBC is limited from conducting business within Nevis or in the real estate market, as well as in banking, insurance, fund and collective investment sectors.
What We Offer? Offshore Protection provides offshore strategies to restructure your business and assets. See our services for more or get in touch and see if an offshore plan is right for you.
Get A Free Offshore Consult & Start Your International Plan
Advantages of a Nevis Offshore Company
Remote Access
There is no need for you to be on Nevis to conduct the affairs of your IBC. Banking, contract signing, and investing can all be handled remotely and remain in compliance with Nevis law


Flexibility of Ownership and Management Structure
There are no residency requirements for Directors, Shareholders or Officers. Corporate or Trust entities may act as Director, Secretary or Shareholder.


Citizenship and Residential Options
Nevis offers citizenship opportunities through its Citizenship by Investment Program. Similarly their Citizenship by Residency Program has been in effect since 1984 and claims to have a very high approval rating, the citizenship process taking less than 6 months. There are no dual-citizenship restrictions and no tax requirements for individuals who decide to take up residence. Both citizenship and residency bring with them generous incentive packages as well as being able to reside in most other Caribbean countries.


Confidentiality and Privacy
The government of Nevis has exhibited a total commitment to maintaining the privacy and protection of those involved in legitimate business practices. Neither Nevis nor St. Kitts have been tainted by reports of money laundering or tax evasion unlike a number of other offshore jurisdictions.


Tax Incentives
A Nevis offshore company is exempt from taxation on income generated anywhere in the world outside of Nevis. There are no income taxes to be paid, nor are there estate, inheritance, gift, duty, or capital gains taxes. Similarly, there are no corporate tax, income tax, withholding tax, stamp tax, asset tax, exchange controls or other fees or taxes are levied in Nevis on assets or income originating outside of Nevis.


Other Advantages Include:
Re-domiciliation of other foreign companies into and out of Nevis
There are no limitations on corporate ownership.
Plaintiffs in adverse suit being brought in Nevis would be required to post a $25,000 bond.
Nevis permits sole director IBC's
Key Corporate Features
Nevis Company

Corporate Details

General

Type of Entity

Offshore Exempt Company (NBCO)

Type of Law

British Common Law

Governed by

Business Corporation Ordinance 1984

Registered Office in Nevis

Yes

Shelf company availability

Yes

Our time to establish a new company

1-2 Business days

Minimum government fees (excluding taxation)

USD $200

Corporate Taxation

No

Access to Double Taxation Treaties

Yes

Share capital or equivalent

Standard currency

Eastern Caribbean Dollar




(Pegged to the USD 1 = XCD 2.7)

Permitted currencies

Any

Minimum paid up

USD $1

Usual authorized

USD $50,00

Bearer shares

allowed

Yes

No par value shares allowed

Yes

Directors

Minimum number

Three

Local required

No

Publicly accessible records

No

Location of meetings

Anywhere

Corporate directorship allowed

Yes

Shareholders

Minimum number

One

Publicly accessible records

No

Corporate shareholder allowed

Yes

Location of meetings

Anywhere

Company Secretary

Required

Yes (Individual or corporate entity)

Local or qualified

No

Accounts

Requirements to prepare

Yes

Audit requirements

No

Requirements to file accounts

No

Publicly accessible accounts

No

Recurring Government Costs

Minimum Annual Tax

USD $200

Annual Return Filing Fee

No

Other

Requirement to file annual return

No

Migration of domicile permitted

Yes
Company Incorporation Packages
Includes:
Government Registration Fee (First year)
Registered Office Address (First year)
Registered Agent Services (First year)
Company Secretarial Maintenance
Certificate of Incorporation
Memo & Articles of Association
Appointment of 1st Directors
Consent Actions of the BOD
Share Certificates
Register of Directors
Register of Officers
Register of Shareholders
FREE Phone and/or email consultations
Formation Requirements
In order to establish a Nevis IBC, a company must submit:
the Articles of Incorporation to the Registrar of Companies, which includes
the name of the company
name and address of the register company
appropriate government fee
Once the documents are prepared and collected they are registered online through the Business Registers office, where the documents are checked, filed and completed in a matter of a day or two.


Company Taxation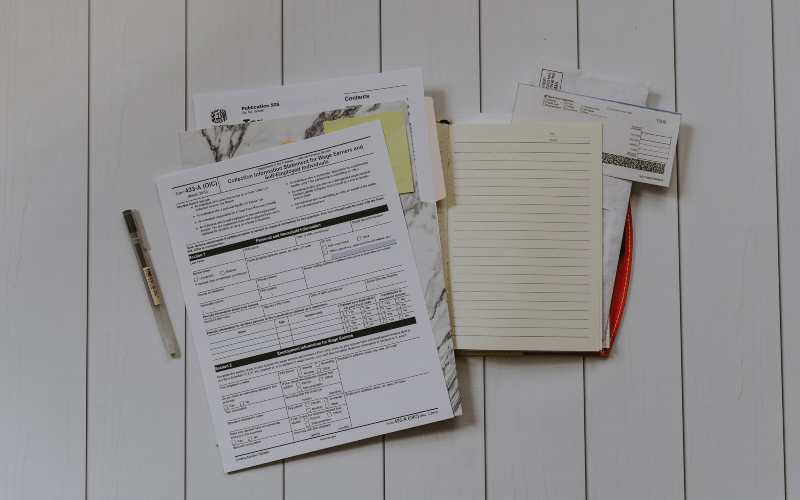 A Nevis offshore company is exempt from taxation on income generated outside of Nevis. Similarly there are:
No income taxes
No estate taxes
No Inheritance taxes
No Gift taxes
No Duty taxes
No Capital gains taxes.
No Corporate tax
No Income tax
No Withholding tax
No Stamp tax
No Asset tax
All IBC's are free from all forms of Nevisian taxation. There are no Nevisian taxes on dividends or capital distribution or wages. Moreover, unlike many onshore jurisdictions, Nevis does not tax an IBC for accumulated (but undistributed) earnings. The wealth of your IBC can grow continually and will be free from Nevisian tax.


Nevis Company Corporate Details
Company Shares
A Nevis IBC are allowed barer shares and shares with no par value.


Required Capital
A Nevis IBC has no minimum capital requirement.


Financial Statements Required
A Nevis IBC does not need to file any statements nor are there audit requirements, however a company must keep financial records.


Directors
A Nevis IBC must have a minimum of three (3) Directors, none of which need be a local individual. Corporate Directors are allowed.


Company Secretary
A Nevis IBC must appoint a secretary, which can be an individual or a corporate entity, and does not need be qualified or a local resident.


Shareholders
A Nevis IBC requires a minimum of one (1) shareholder.


Trading Restrictions
An IBC cannot do business within Nevis nor conduct business in real estate and must get a license and proper approval to operate as a banking or insurance business.


Language of Legislation and Corporate Documents
English


Registered Office Required
A registered office must be kept Nevis, though a physical presence is not necessary.


Local Presence
None


Shelf Companies Available
Yes


Time Required to Form Offshore Company
1-2 Business days.


Name Restrictions
Any name that is identical to or similar to an existing company or any name that is deemed undesirable, suggests an illegal activity, or any name that may imply government patronage by the Register.


Language of Name
A Nevis IBC company name may be in any language that uses the Latin alphabet. If the name is in a foreign language the register may request an English translation.


Requiring a Special License or Permission
A Nevis IBC must obtain permission/approval/license if business is engaged in activities related to bank, building society, savings, loans, insurance, assurance, reinsurance, fund management, investment fund, municipal, Chamber of Commerce, or university.


Permitted Limited Liability Suffixes
Limited, Company, Corporation, Incorporated, Sociedad Anonima or other abbreviations.


Principal Corporate Legislation
The rules and regulations that dictate Nevis offshore company formation and operation are spelled out in The Nevis Business Corporation Ordinance-1984. The Act was updated in 2011 and is currently titled the Nevis Business Corporation Ordinance 2011.
The 1984 Act, Ordinance No. 3 is now referred to as the Principal Ordinance. The latter has been modeled on Delaware corporate statutes and is considered to be one of the most flexible corporate statutes for a tax haven.
Within this ordinance, the regulations are spelled out for the formation of Nevis companies, how the Nevis company registry is maintained and the duties of the office of the Nevis Registrar of Companies.


Re-domiciling Provision
The Nevis corporation law for IBCs allows international portability of companies from their country of origin to Nevis. Known as the 're-domiciling provision'; a corporation in the United States, Great Britain, or any other country can be transferred smoothly and instantaneously to Nevis without any need to change its name or its date of incorporation.


Directors and Shareholder Meetings
Shareholders and directors may act by unanimous consent, without a meeting. Shareholders and directors may issue proxies in writing.


Privacy
All of the affairs of a Nevisian IBC are private and cannot be disclosed except under truly extraordinary circumstances. The only document that needs to be filed with the government is the annual corporate license and this contains minimal information.
There is no requirement than an annual report or annual financial return be disclosed to the government. Nevis does not require any government inspection of your IBC's financial or business records.
Bearer Shares
Nevisian corporate ownership can remain completely anonymous via the use of bearer shares. Bearer shares can be issued to a nominee who assigns them to the owners and ownership is completely private.
Be aware, however, that Bearer Share Companies, in general, open themselves up to more scrutiny and a strong indication of possible wrongdoing can be assumed if the company in question gets into legal difficulties.
This is why we recommend the Nevis IBC to be set up with registered shares that are owned by the Foundation. It sends a very strong message to any would be litigant or creditor.
Read our Panama Foundation & IBC Combination article for further information about the bulletproof strategy of utilizing an IBC combined with a Foundation.


Exchange Control
There are no exchange controls in Nevis for offshore companies locating in or investing in the country. An offshore company investing in the Nevis economy is known as an International Business Corporation, or IBC.
Nevis does have exchange controls in place that are applied to the Currency Board Arrangement established within the Eastern Caribbean Currency Union, but these controls do not apply to offshore companies.


Annual Government Fee
USD$200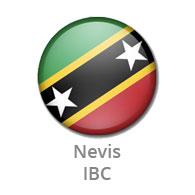 Nevis IBC Company Incorporation with Offshore Protection
Join thousands of satisfied clients who have experienced the Offshore-Protection.com advantage for more than 25 years. When you purchase any offshore company formation products, you'll get FREE support from our lawyers to help answer your overseas company day-to-day management questions.
Start the Nevis Incorporation process with Offshore-Protection today. Order a Nevis IBC with or without a bank account.
Visit these pages for more information on Nevis-based offshore company formations available from Offshore-Protection.com:
More on Nevis