Best ICO Friendly Countries To Launch Your Initial Coin Offering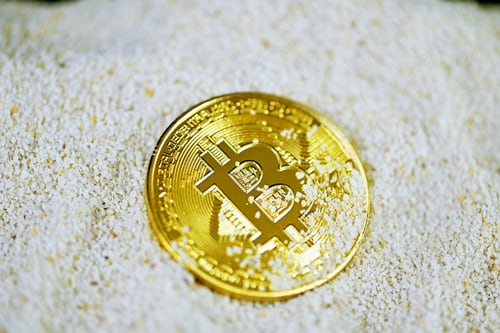 Initial Coin Offerings (ICOs) have gained massive popularity and adoption over the last decade due to their practical uses and advantages over other traditional ways of raising capital. They provide an incredibly simple and effective way for projects and startups to raise large amounts of capital quickly and affordably.
IPOs, on the other hand, are slow and cumbersome by comparison. It can take a long time to obtain the relevant regulatory permissions, and there are often high barriers to entry for smaller projects and startups. In this article, we look at some of the ways that ICOs can be used, and the best countries in which to launch a successful ICO.
Table of Contents:
How Can you use them?
ICOs are a process by which the investor / purchaser obtains tokens or virtual coins associated with a project or startup. These tokens often have their own uses and utility, and can be used to take part in future products or services which are created by the underlying project.
The main ways that an ICO can be used by those who launch one include:
As a means to start a new cryptocurrency,
As a way to raise capital for a new technology or blockchain start-up,
To efficiently generate capital for existing businesses to finance new activities.
Although ICOs offer an interesting new way to raise capital which offers greater freedom and efficiency, there are also risks involved. Due to their largely unregulated nature, there have been many scams related to the ICO funding model in the past.
This has resulted in countries like China and South Korea banning ICOs altogether, and other nations such as the US and Canada implementing much stricter regulations surrounding their use.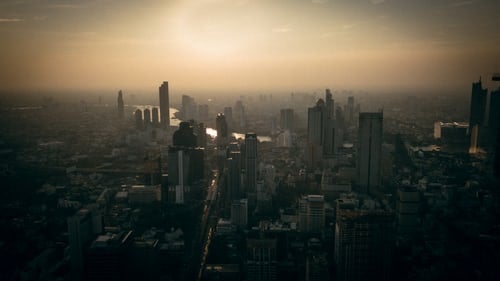 Where Should You Launch one?
Choosing the right country in which to launch an ICO can have a massive impact on its ultimate success. This is because there are significant disparities across different nations in how ICOs are regulated and the overall attitude towards them. Choosing a country with favourable or minimal regulatory interference, which has shown general support towards the blockchain sector, can result in a far smoother and more successful ICO.
In addition to this, there are various other typical factors to consider, such as tax structures, formation costs, access to skilled labour and infrastructure in the country of choice, and so forth.
Get a Consultation & Start Your International Plan
Most Popular ICO Countries
The most popular countries to form an ICO is actually not the same as the most crypto-friendly. This is largely due to corporate regulations and tax benefits as you will compare the differences between these two lists.
The most popular places in the world to form an ICO are:
USA
UK
Russia
Switzerland
Singapore
Lithuania
Australia
A Stanford Study was conducted which gave a detailed analysis of the different level of regulations and which we have used in this article.
Due to the changing nature of the crypto landscape do not take any of this as fact but as mere suggestions and countries are changing their crypto regulations rapidly as the market changes.
For more information on best crypto friendly countries go here
Best ICO Friendly Countries
These countries are the most friendly ICO based upon a number of indicators which can be found here and here.
Switzerland
Singapore
Russia
Estonia
Gibraltar
Cayman Islands
Israel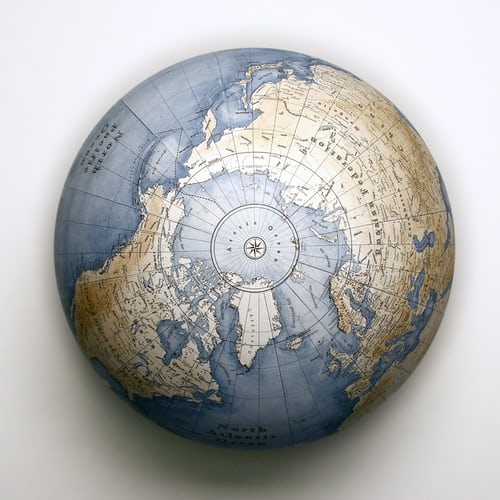 Best Countries To Launch These
1. Switzerland
Switzerland has become the number one country in the world for ICOs. The regulatory authorities in Switzerland have been highly supportive and open to blockchain technology. So much so that the town of Zug in Switzerland has affectionately become known as "Crypto Valley", due to its crypto-friendly stance and the high number of ICOs which have taken place there.
In recent years, Switzerland has been working on developing more of a regulatory framework for ICOs and cryptocurrency in general. These are regulated by the Swiss Financial Market Supervisory Authority (FINMA).
However, the increase in regulatory clarity is only intended to provide greater discipline to the industry and avoid criminal activity, not to stifle the market. FINMA has been generally supportive of ICOs, and looks like it will continue to allow the market to grow in a balanced and healthy way.
Go here for more information on Swiss Crypto Licenses and Swiss Crypto Exchange
2. Singapore
A huge number of successful ICOs have been held in Singapore due the conducive environment they offer on all fronts. In order to launch an ICO in Singapore, the company must register as a foundation and obtain KYC and AML compliance, after which it can proceed with the ICO.
ICOs in Singapore are overseen by the Monetary Authority of Singapore (MAS). However, the MAS will only regulate coins and tokens if they are deemed a security under the Securities and Futures Act (SFA).
This occurs when the purchasers of the cryptocurrency have a direct interest or ownership in the issuer's assets or property. As such, individuals are advised to only invest in cryptocurrencies which are not securities. These ICOs are largely unregulated, and thus experience a great amount of freedom and potential for innovation.
Singapore as an offshore jurisdiciton also offers numerous benefits, such as a low flat corporate tax rate of 17%, and a friendly environment for incorporation. Startups will also have access to Singapore's technological superiority and highly skilled workforce.
3. Russia
Russia has been a strong supporter of cryptocurrencies and blockchain technologies right from the word go. President Vladimir Putin showed great interest in Ethereum's founder, Vitalik Buterin, and the government has even proposed plans to introduce their own national cryptocurrency.
This has made it a conducive and friendly environment for those looking to launch an ICO. Up until now, the cryptocurrency industry and ICOs in Russia have been largely unregulated, but this looks set to change in the near future. Russia has begun establishing plans for greater regulation of the industry. It is unlikely that these regulations will stifle the industry given Russia's positive stance towards cryptocurrency.
Safeguard Your Assets With the Strongest Multi Jurisdictional Asset Protection Structure in the World
4. Estonia
Estonia is attractive as a top country to launch an ICO for two reasons: firstly, there are absolutely no laws in place which regulate the practice of holding an ICO, leading to tremendous freedom and innovation potential. Secondly, Estonia has taken a generally friendly stance towards ICOs and cryptocurrency, meaning that any regulation which might be established in the future is likely to be favourable.
Estonia's openness towards cryptocurrency was highlighted when one of their government agencies even proposed launching their own cryptocurrency token as a compliment to their e-residency program. Estonia has been an ideal offshore jurisdiction for company formation and offshore banking for many years now, and it seems that the cryptocurrency arena will be just another addition to the attractive offshore offerings there.
Go here for more information on Estonia Crypto Licenses and why you need an offshore company for crypto
5. Gibraltar
The British Overseas Territory of Gibraltar has led the way in terms of successful regulation of cryptocurrencies and ICOs. Cryptocurrencies in Gibraltar are governed by the Gibraltar Financial Service Commission (GFSC). The most important aspect of this regulation is that, unless a cryptocurrency is deemed to be a security, tokens are legally classified as commercial products. This leads to a great amount of freedom and accessibility by the public, and makes Gibraltar an ideal place to hold an ICO.
Countries like Gibraltar which have clear and friendly regulation towards cryptocurrency and ICOs are often preferred to those which simply have little or no regulation. It tends to lead to greater public confidence and adoption, provides safety for all parties involved, and therefore leads to an overall greater level of success.
More info about Girbratar as a Tax Haven
More info about Girbratar Offshore Companies
6. Cayman Islands
Cayman Islands ticks all the boxes as the right jurisdiction for an ICO. This is unsurprising as they are already renowned as an attractive offshore financial centre for company incorporation, banking, and general tax efficiency. They have now broadened their horizons to include the blockchain and cryptocurrency sector.
Cayman Islands was in fact home to one of the largest and most successful ICOs of all time, that of Block.one and their launch of the EOS cryptocurrency. Since then, many others have followed suit and held their ICO in the favourable Cayman Islands.
Some of the main advantages of Cayman Islands as a jurisdiction for ICOs are its attractive tax structures as well as the fact that its definition of "securities" is quite lenient. This second fact means that ICOs are at less risk of being deemed a security and can thus continue without much interference from the regulatory authorities.
Learn more about Cayman Offshore Companies
7. Israel
Not commonly known as an attractive offshore financial centre, Israel is interestingly an advantageous jurisdiction to launch an ICO.
There is a specialised committee in Israel which was formed specifically for the purpose of overseeing cryptocurrencies and ICOs. They are also responsible for establishing the future of cryptocurrency regulation in Israel.
The major advantage is that the committee has displayed an altogether favourable attitude towards blockchain and cryptocurrency technologies, going so far as to express their wishes to turn Israel into an ICO hotspot. This indicates that the future of ICOs and cryptocurrency in Israel will flourish, and regulation will likely be favourable in the long term.
Conclusion
Initial Coin Offerings provide an exciting new model for raising capital efficiently. Due to the fact that they involve such a revolutionary and unchartered business sector, there is also a lack of clarity around how they should be regulated, with distinct disparities across different countries.
For this reason, the decision of where to launch an ICO is one of the most important ones to make, as it can ultimately be the difference between success and failure.
We have outlined some of the most favourable options to available. It is now up to you to do the research to understand exactly which jurisdiction would suit you best, or to seek the advice of an expert who can guide you on the best way forward.