Antigua and Barbuda Offshore Company Formation (IBC)
Antigua is a well-known offshore financial center and tax haven in the Eastern Caribbean, and is thus an ideal jurisdiction for offshore company formation. It is simple, fast, and affordable to set up an Antigua International Business Corporation (IBC), which offers prospective investors numerous benefits.
The non-resident corporate legislation was passed in 1982, the Antigua International Business Corporation Act which allows exemption of all corporate taxes. Most notably, Antigua IBCs are completely exempt from all taxes. Furthermore, Antigua is one of the most ideal and affordable jurisdictions to "buy" second citizenship and offers very attractive offshore banking services.
This makes it perfect for those looking to create a highly efficient offshore financial structure in a tax haven. As a bonus, it is a beautiful island nation with high living standards, a relaxed atmosphere, and pristine beaches.
Table of Contents: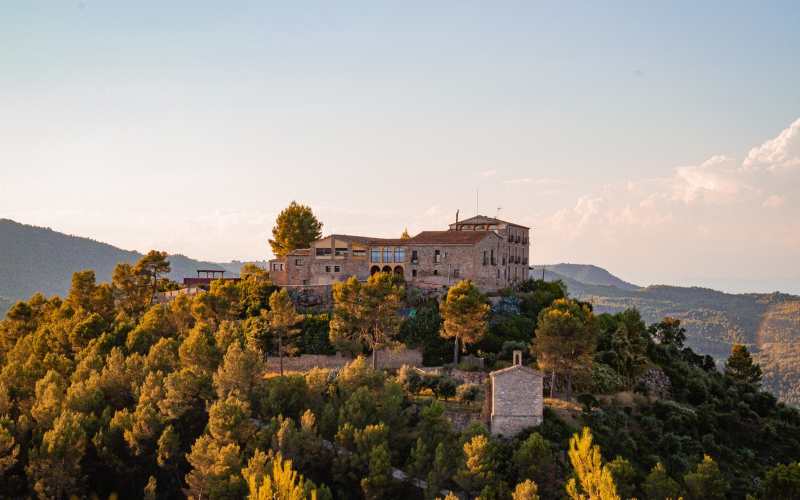 Advantages
Antigua is a genuine tax haven. Foreign-owned Antigua International Business Corporations (IBCs) pay absolutely zero tax of any kind.
Only one shareholder and one director are required, who can be the same person of any nationality. The shareholder/director can also be any legal or corporate entity.
Antigua IBCs offer utmost confidentiality and privacy. It is an outright crime to disclose unauthorised information and banking details, and the names of the director and shareholders are never publicised.
There are no auditing or reporting requirements and annual financial statements do not need to be filed.
An IBC's assets are well protected because they are legally owned by the IBC (not the individual shareholders) and are not disclosed in public records.
Get a Consultation & Start Your International Plan
Formation and registration of an IBC can be completed in as little as 24 hours. Shelf companies are also available for purchase.
There is no minimum authorised capital requirement for Antigua IBCs.
Antigua's official language is English.
There are no exchange controls in Antigua.
Antigua is also well-renowned as an ideal jurisdiction for offshore banking. It has a strong and stable international banking system, offers a high level of banking confidentiality and asset protection, and provides good services.
Antigua & Barbuda is one of the cheapest and most highly recommended nations which allow one to "buy" second citizenship. This can easily be done with a donation of only 100,000 USD.
Top Uses
International trade and investments
Asset protection
Elimination of taxes
Protection and ownership of intellectual property
Estate planning
Confidentiality
Investment holding
International leasing of assets
Yacht registration
International trust formation
Key Corporate Features
Incorporation Packages
Includes:
Government Registration Fee (First year)
Registered Office Address (First year)
Registered Agent Services (First year)
Company Secretarial Maintenance
Certificate of Incorporation
Memo & Articles of Association
Appointment of 1st Directors
Consent Actions of the BOD
Share Certificates
Register of Directors
Register of Officers
Register of Shareholders
FREE Phone and/or email consultations
How to set up a Company
Two incorporators, who are both citizens and residents of Antigua, are required to form an IBC. At least one of these persons should be a registered attorney. They will need to submit the following documents to the Companies Registrar:
Signed Articles of Incorporation

Register of Directors

Registered Address of the Company

Request for Company Name

An application for an International Business Charter must also be filed
The Registrar thereafter issues the Certificate of Incorporation. The specific activities in which the company can engage are stipulated in the Memorandum, and the Articles of Incorporation lay out the rules for the internal management of the company.
Company Registration Process
In order to register a company, this is what the process will look like:
Step 1 Offshore Protection works with you to secure a company name with the Company Registry
Step 2 Offshore Protection works with you to get a Memorandum of Association (MOA)
Step 3 Offshore Protection helps you to prepare and file incorporation documents
Step 4 Offshore Protection helps to prepare KYC and AML documents needed to open a corporate bank account
Step 5 Offshore Protection delivers the certificate of incorporation
Corporate Bank Account
You can open a corporate bank account in most countries around the world with an Antigua company. We have banking connections in dozens of countries, though the ones we recommend will be dependent on your situation as some banks require in-person visits, higher capital, more due diligence, and references, while others have minimal requirements.
We suggest getting in touch for a consultation as there are many variables that go into finding the best place to open a bank account for your company.
Taxation
Antigua IBCs are completely exempted from all forms of taxation. This includes:
Zero corporate tax
Zero income tax
Zero capital gains tax
Zero withholding taxes, stamp duties, and estate taxes.
Dividends paid to shareholders are also free of income taxes
These exemptions are guaranteed for a period of at least 50 years.
Safeguard Your Assets With the Strongest Multi Jurisdictional Asset Protection Structure in the World
Corporate Details
Anonymity, Confidentiality and Disclosure
Antigua IBCs ensure strict confidentiality. There are no public records of company shareholders and beneficial owners. It is an outright crime for anyone associated with the IBC (employee or bank employee) to share information without prior authorisation. Antigua also has extremely strict banking privacy laws.
Company Shares
All issued shares must be fully paid. The following share types are permitted:
Registered shares

Bearer shares

Shares of no par value

Preference shares

Redeemable shares

Shares with or without voting rights
A company can repurchase its issued shares. Bearer shares and nominee shareholders are both permitted for greater privacy.
Required Capital
There are no specified minimum authorized capital requirements; however, the usual authorized share capital is USD 50,000.
Directors and Shareholders
Only one shareholder and one director are required, who can be the same person of any nationality. The shareholder/director can also be any legal or corporate entity.
Trading Restrictions
The only significant trade restriction which IBCs face is that their commercial activities and trade must be done outside of Antigua's borders to qualify as an IBC.
Principal Corporate Legislation
The Antigua International Business Corporation Act of 1982 is the main corporate legislation which governs Antigua IBCs. This act covers all matters regarding formation, taxation, authorised share capital, proper structuring and so forth.
Type of Law
The Antigua and Barbuda legal system is based upon English Common Law. Its highest Judicial branch is the Eastern Caribbean Supreme Court (based in Saint Lucia).
Powers of the Company
An Antigua IBC is regarded as a separate legal entity from its shareholders and directors. It has all the same powers and rights as a natural person. Furthermore, a shareholders' liability is limited to their investment in the company.
Company Meetings
Antigua IBCs are expected to conduct annual general meetings, but these may be held anywhere in the world.
Local Requirements
A local registered office and registered agent are both required. The agent may be either a corporate body or individual resident. Copies of all the incorporation documents must be kept at the registered office. These are not available to the general public.
Company Secretary
A company secretary is required who may be an individual or corporate entity.
Language of legislation and Corporate Documents
English.
Official Language
English.
Audit and Annual Reporting Requirements
There is no requirement to file audited accounts or annual returns.
Exchange Controls
The local currency in Antigua is the Eastern Caribbean dollar, which is pegged to the US dollar. The US dollar is also widely used and accepted everywhere. There are no exchange controls on monetary transactions of Antigua IBCs, so funds can be freely exchanged and moved in and out of the island.
Financial Statements required
Although there is no requirement to file accounts with the authorities, Antigua IBCs are still required to maintain financial statements which accurately reflect the financial position of the company.
Shelf Companies available
Yes, shelf companies can be purchased.
Time required to form offshore company
The usual time required for formation is as little as 2-3 business days, but it may take up to 10 business days to receive the required documentation.
Company Name Requirements and Restrictions
The name chosen can be in any language. It must be unique and should not contain any disrespectful language. It should end with one of the following suffixes or its corresponding abbreviation: Limited, Corporation, Incorporated, Socičtč Anonyme, Sociedad Anonima.
The following names require special permission and licensing: Bank, Insurance, Assurance, Re-Insurance, Trust, Trustee, Savings, Royal, Asset Management, Fund Management, Investment Fund, Building Society, Municipal, Chartered. In addition, names which imply any affiliation or connection to local or national Governments are not permitted.
Access to Double Tax Treaties
None which are applicable to offshore business.
Licence Fee
The annual licensing fees are as follows:
USD 300 per year for companies with an authorised capital up to USD 50,000

USD 350 per year for companies with a share capital that does not exceed USD 50,000 but has some or all of its shares with no par value.

USD 1,000 per year for companies with a share capital of more than USD 50,000.
In addition, there is an annual return filing fee of USD 100.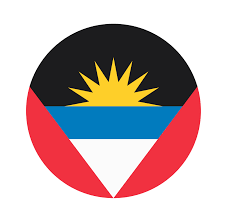 FAQ
Why do businesses register a company in Antigua?
Businesses register a company in Antigua because international corporate structures provide asset protection and tax reduction possibilities that are found only in non-resident legal structures. Antigua offers both a safe and stable jurisdiction with a favorable tax regime for non-resident companies giving companies a business-friendly corporate environment.
The government and regulatory bodies seek to attract regional and international businesses by providing business-friendly policies to attract investors and entrepreneurs into the country.
How much does it cost to start a company There?
Antigua company registration costs vary, which is why we do not include them on our website. Prices depend on the legal and corporate services required, as well as secretary, auditing and signatory services which are often needed (though not always) if you are incorporating a non-resident company.
Registration and incorporation fees for 1st-year companies vary anywhere from 1000-5000USD with 2nd-year fees ranging anywhere from 500-2000USD. However, even these figures are not always the case, as all of this depends on the services required, so beware of any service provider that states their fees exactly, as you will be disappointed in seeing that number change. Get in touch for a price quote.
Can I open a business bank account for my company?
Opening a business bank account is definitely possible and is one of the main reasons why businesses open a foreign corporation in the first place. However, it often can be the most challenging part of any offshore incorporation process because of the requirements and documents needed in order to satisfy Anti Money Laundering (AML) and Know Your Customer (KYC) laws.
That being said, some jurisdictions are harder than others and we will assist you through the entire process.
Can Offshore Protection create a company for me?
Yes, we can! Offshore Protection has been establishing companies around the world for nearly three decades. We have engaged in client legal and corporate services, including opening companies, offshore trusts, getting financial licenses, and accounts in dozens of countries around the world. Get in touch to find out more.
Business Company Incorporation with Offshore Protection
Join thousands of satisfied clients who have experienced the Offshore Protection advantage for more than 25 years. When you purchase any of our offshore company formation products, you'll get FREE support from our lawyers to help answer your overseas company day-to-day management questions.
Start the Antigua Incorporation process with Offshore-Protection today. Order a Antigua IBC with or without a bank account.