Vanuatu Security Dealers & Forex License
Vanuatu Security Dealers License/Forex Broker Licence
Despite of the growing demand for financial services, it has become difficult for financial service providers to obtain a license for their activities or stand the pressure of ever-increasing rules and requirements in order to retain that license.
Controlling authorities impose strict rules and increase entry barriers (such as enormous capital requirement), trying to oust medium-sized companies from this business area. One of the solutions we offer with this regard is Vanuatu Securities Dealers License or a Vantuatue Forex Licence
It is a relatively new product, but it already gained the approval and popularity of many firms, offering financial services to the customers worldwide. It's uniqueness is the large scope of the financial services that can be offered under this licence.
Go here for more info on a Vanuatu IBC.
Table of Contents: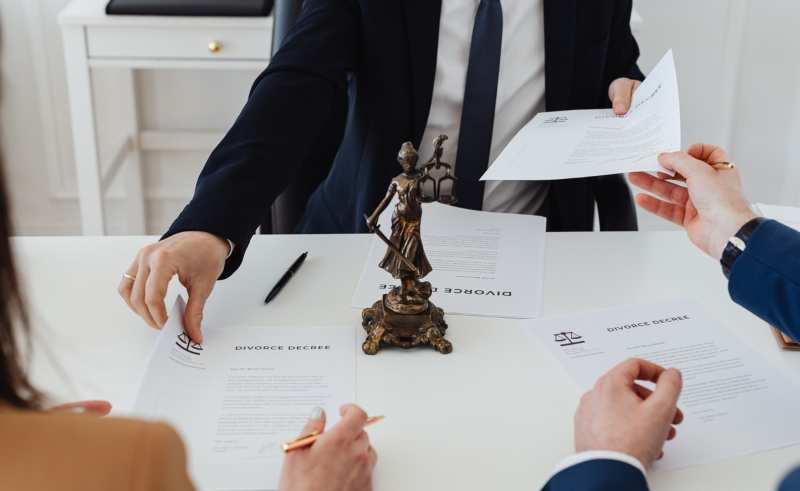 What is It?
Obtaining of a license of the Securities Dealer becomes possible due to the Dealers in Securities (Licensing) Act [Cap 70 of the laws of Vanuatu] (previously called Prevention of Fraud (Investment) Act), which allows individuals and companies to apply for such license.
Under this Act two licenses are available: a Principal's License and a Representative's License. Licenses are granted by the Minister of Finance Vanuatu Financial Services Commission (VFSC).
Basically, the Act has two functions.
First is to regulate the issuance of the license of securities dealer and;
Second is to impose penalties for persons/corporations dealing with securities without a permission or fraudulently inducing people to invest money in securities.
Regulations
A Principal's License gives the holder the right to operate a business of "dealing in securities". "Dealing in securities" is defined as:
"... doing any of the following things (whether as a principal or an agent), that is to say, making or offering to make with any person, or inducing or attempting to induce any person to enter into or offer to enter into -
a. any agreement for or with a view to acquiring, disposing of, subscribing for or underwriting securities or lending or depositing money to or with any industrial or provident society or building society; or
b. any agreement the purpose or pretended purpose of which is to secure a profit to any of the parties from the yield of securities or by reference to fluctuations in the value of securities, and "deal in securities" shall be construed accordingly;"
Get a Consultation & Start Your International Plan
A representative's license gives a person the right to "... deal in securities as a servant or agent of any holder of a principal's license for the time being in force"
"Securities" means (as from the 2012 amendment) -
a. shares in the share capital of a corporation; or
b. an instrument that creates and acknowledges the indebt - securities that is issued by a corporation or a public office including:

i. debentures; or
ii. debenture stock; or
iii. loan stock; or
iv. bonds; or
v. certifications of deposit; or

a. a right, despite whether or not conferred by warrant, to subscribe for shares or debt securities; or
b. a right under a depositary receipt; or
c. an option to acquire or dispose of any security falling within any other provision of this Act; or
d. a right under a contract for the acquisition or disposal of the relevant securities under which the delivery is to be made at a future date and at a price agreed when the contract is made in accordance with the terms of that contract; or
e. the proceeds of Foreign Exchange or FOREX; or
f. the proceeds of precious metals; or
g. the proceeds of commodities. subject to any trust created in pursuance of the scheme consists of such securities as are mentioned in paragraph (a), paragraph (b) or paragraph (c) of this definition.
What Can A Securities Licence Be Used For?
This license allows you to trade forex and commodities, buy, sell, trade securities such as shares, bonds, options etc. and manage a portfolio of investments for and on behalf of your clients.
This license can be useful for investment/fund management institutions such as brokerage firms, mutual or hedge funds etc., who may have clients wishing to invest in securities which may not be permissible or must comply with onerous and costly compliance of their resident jurisdiction.
Such investments can be done through an entity incorporated in Vanuatu licensed to carry on Securities dealing business thereby bypassing these constraints legally. The definition of "dealing in securities" includes a requirement of an intention to make a profit.
As a result, foreign exchange transactions that are intended to make a profit for the client (as opposed to simple money exchange) fall within the definition of "dealing in securities" and licenses are required to carry on that business. These definitions include the cryptocurrencies as well as e-money and payment services in general.
For more: How to Get A Forex License
License Procedure & Requirements
The procedure of obtaining the Securities Dealers License in Vanuatu is fairly straight-forward. The applicant must file an application in the prescribed manner in the name of the Minister responsible for commerce. The application contains the standard set of questions, like the applicant's name, address, occupation, etc.
The applicant should be also ready to supply certified copies of the corporate documents as well as certified copies of personal documents of each director of the corporation. Before such an application can be approved by the Minister, the applicant must ensure that he/she has made a deposit of approx. $45,000 in local currency with the Registrar of the Supreme Court at Port Villa.
The deposit is refundable upon the expiration or the surrender of the licence. This amount is quite reasonable compared with some other jurisdictions and is fully refundable.
Safeguard Your Assets With the Strongest Multi Jurisdictional Asset Protection Structure in the World
The general time for the application process is about 2 months (barring any disruptions in government processes or problems with the status of the applicants) and license must be renewed every year, although the renewal process involves only a small fee payment, without any additional approvals.
The biggest advantage of Vanuatu Securities Dealers License is that there is no requirement to have an office and staff.
The registered office address is sufficient, which makes Vanuatu license one of the most affordable licenses for international financial service providers. There is no requirement to file accounts, although all the financial records must be kept in order at all the times and a set of audited accounts should be ideally prepared.

If you would like more information see: