Scotland Limited Company Registration
Overview of a Scotland Limited Partnership (LP)
Scotland offers a Limited Partnership (LP) commonly referred to as a SLP that has been feature of the Scottish financial system for for over a century.

Though it is relatively unknown in the world of offshore finance, the company formation industry is very strong, it is quite an attractive offshore jurisdiction that offers many of the same advantages as many Caribbean tax havens.

The United Kingdom is a global financial and business leader and is the centre of a number of international trade and commercial enterprises.

Similarly, though the UK is known to have a relatively standard tax rate, and as such is not considered a 'tax haven', yet it gives individuals and companies the opportunity to incorporate as a LP with a zero corporate tax.

There is what is called a UK LLP or English LLP which is however, different from the Scottish LP.

A Limited Partnership is an agreement that is made with at least two partners and though an LP, upon its formation becomes a separate legal entity, for tax purposes it is transparent.

Therefore, it is free from all UK taxation if all of its income and activities are made overseas, though it is the responsibility of the partners to pay taxes within their country of residence.

A Scotland LP is governed by the Partnership Act of 1890 which lays down the foundation and regulations of the company.

A properly structured Scottish LP partnered with appropriate international companies, together with nominee services will create a respectable international offshore corporate structure that will give both confidentiality and respectability while remaining completely tax free.

For more information about Scotland as an offshore jurisdiction see here.


Advantages of a Scottish 'Offshore' LP



A Scottish LP can own property

Excellent reputation

International recognized and respected jurisdiction

A perfect vehicle for investment structures dealing with multiple individuals

No corporate or income tax

Apart of the European Union

Apart of the United Kingdom

Beneficial ownership information is not required to be sent to the Register

No financial audit is required

No need to submit financial accounts

Only two partners are required

Flexible fund structure

Tax transparency

An LP is a separate corporate entity
Top Uses of a Limited Partnership

Holding company of physical or non-physical assets

Holding of a LLC company

International trading

International investing

International consultancy

Any internationally based commercial enterprise

An SLP can be used as a 'carried interest partner'

Tax planning
Key Corporate Features of a ScotLand LP
Scotland LP

Corporate Details

General

Type of Entity

Limited Partnership (LP)




Type of Law

Common Law

Governed by

Partnership Act 1890
Limited Partnerships Act 1907

Registered Office in Dominica

Yes

Shelf company availability

Yes

Our time to establish a new company

3-4 Days

Minimum government fees (excluding taxation)

20 GBP

Corporate Taxation

None

Access to Double Taxation Treaties

No

Share capital or equivalent

Standard currency

Pounds Sterling

Permitted currencies

Any

Minimum paid up

GBP 2

Usual authorized

GBP 1000

Bearer shares

allowed

No

No par value shares allowed

No

Directors

Minimum number

One

Local required

No

Publicly accessible records

No

Location of meetings

Anywhere

Corporate directorship allowed

Yes

Shareholders

Minimum number

Two

Publicly accessible records

No

Corporate shareholder allowed

Yes

Location of meetings

Anywhere

Company Secretary

Required

No

Local or qualified

No

Accounts

Requirements to prepare

Yes

Audit requirements

No

Requirements to file accounts

No

Publicly accessible accounts

Yes

Recurring Government Costs

Minimum Annual Tax

GBP 100

Annual Return Filing Fee

GBP 15

Other

Requirement to file annual return

Yes

Migration of domicile permitted

No



Scotland Company Registration Packages
Includes:
Government Registration Fee (First year)
Registered Office Address (First year)
Registered Agent Services (First year)
Company Secretarial Maintenance
Certificate of Organisation
Articles of Organisation
Minutes of First Organisers Meeting
Ownership Certificates
Register of Members
FREE Phone and/or email consultations
Scotland Company Document Requirements
In order to form a SLP a registration form or LP must be filled and signed by all the partners in the proposed company. The following information must be included:
The proposed name of the company

The proposed activity of the business

Business address

Names of each partner

The length of the partnership - if applicable

A written statement that the partnership is limited

A written statement declaring the amount that each limited partner is contributing and the form of the contribution

Registration fee of twenty pounds
Please note: Overseas limited partnerships cannot be registered. The business address must be an area of the UK/Scotland where the principal place of business is situated. After registration it is then possible to change the area of principal business.


Scotland LP Corporate Taxation
Scottish Limited Partnership's are transparent entities, in that for UK tax purposes that are not treated as being taxable entities by the HMRC, though it is a separate legal entity and can enter into contracts and own assets, sue and be sued.
For all SLP companies that do not carry out any operations within the UK and/or Scotland, and do not derived any income from within the UK and Scotland, and are whose members are not UK residents are exempt from paying local UK corporate tax.
All profits or income derived from the SLP are distributed to the limited partners, which remains untaxed, if given the conditions above. Furthermore, there are no taxes on dividends, interests, royalties, rents, compensations, bonuses or commissions.


Scotland Company Corporate Details
Anonymity, Confidentiality and Disclosure
All financial records are publicly. The disclosure of beneficial ownership are not required to be submitted to authorities, though it must be submitted to the Registered Agent, which is held on a confidential basis. Nominees members are allowed to be used.


Limited Liability
The benefits of a limited liability is that, all limited partners are liable only to the amount of the contribution within the company.


Required Capital
There is a minimum required capital of GBP 2 with a usual authorized amount of GBP 1000.


Financial Statements required
Not required to file accounts with the Revenue Service, but a SLP must prepare accounts, and have detailed accounts which show the good standing of the company.


Company Secretary
A company sectary is not required


Company Meetings
Company meetings of an SLP may take place anywhere in the world


Principal Corporate Legislation
The principal pieces of corporate legislation that related to SLP's are the Partnerships Act of 1890 and the Limited Partnerships Act 1907


Type of Law
Common Law


Members/Partners
It is required that a SLP have at least (2) two partners. One partner must be named the General Partner who takes on the responsibility of management of the company and are obliged to take on the debts and responsibilities of the SLP, whereas other partners entering into the SLP would be classified as a limited partner, whose responsibilities are limited to the amount contributed to the SLP and are not liable for any expenses or debts taken on in the future.
A Partner may leave the company without the LP needing to dissolve. A Partnership agreement should be made upon the entering into and formation of an SLP so as to have clearly defined regulations, profit distributions and policies outlined between members. If any changes are made concerning the role of any of the partners, the Register of Companies must be notified within seven days of the changes being made.


Trading Restrictions
There are a few restrictions on trading and doing business in such areas including but not limited to: insurance, assurance reinsurance, fund management, collective investment schemes, and trust management.


Exchange Controls
There are no exchange controls in Scotland


Powers of the Company
A SLP is a separate legal entity, though for tax purposes it is considered to be tax transparent, that is the tax burden is based upon the individuals or partners of the company who pay taxes individually in their home country.


Registered Office required
A registered office is required to be kept in Scotland


Local Presence
No local presence required, but the place of business is first registered in Scotland, where then it can be transferred to any other country.


Audit Requirements
There are no audit requirements for a SLP


Annual Reporting
It is required that an SLP file an annual return ever (12) months from the date of the company's formation. A SLP must submit the relevant tax declaration form (form SA800) to HMRC annually.


Shelf Companies available
Yes Shelf companies are available.


Time required to form offshore company
3 – 4 days for initial registration, the whole process may take between 4-6 weeks


Name Restrictions
The name of the company can not used words including, but not limited to: bank, building society, royal, trust company, trustee company, royal, chamber, cooperative etc.


Language of Name
English


Names of Company requiring a special licence or permission
A company may not use the words including, but not limited to: bank, insurance, trust without the appropriate licence. For a complete list of names please contact the Companies Registry.


Permitted limited liability suffixes
A SLP must have 'Limited Partnership' or its abbreviation L.P. after the name of the company


Access to Double Tax Treaties
A SLP does not have access to UK/Scotland's Double Taxation Treaties.


Government Annual Fee
GBP 100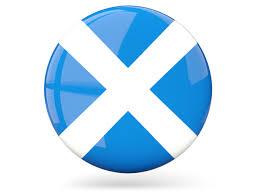 Scotland LP Company Registration
with Offshore-Protection.com
Join thousands of satisfied clients who have experienced the Offshore-Protection advantage for more than 18 years. When you purchase any of our offshore company formation products, you'll get FREE support from our lawyers to help answer your overseas company day-to-day management questions.
Start the Incorporation process with Offshore-Protection today. Order a Scotland LP with or without a bank account. LEt us Know if you would like a consultation where we create tailor-made offshore packages just right for you.