How to Start a Business in a Foreign Country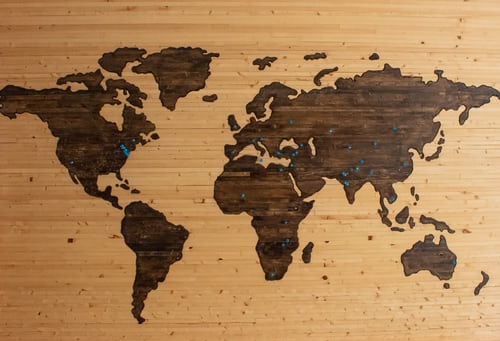 In this age of increasing globalisation and remote connection, more entrepreneurs are taking advantage of the opportunities which exist on foreign soil and the advantages that come when starting an overseas business.
Starting a business in a foreign country can come with additional challenges and obstacles, but it can also be extremely rewarding when you are able to make exploit the advantages of local conditions in parts of the world that are favorable to different types of industries. Different countries have different strengths, market conditions and industries that are unique. If you are looking to into forming a project abroad we have outlined a few key factors to look into and the steps you can take if you decide to form an overseas business.
Table of Contents:
Clarify Expectations and Objectives
Starting a successful business in a foreign country is no small undertaking. Like any new endeavor, it involves careful planning. The best way to begin the process is by clearly defining your expectations, objectives and begin building a roadmap that will ultimately lead you to those goals. This involves:
The specific reasons for starting a business overseas.
Nature of the business activities you are planning to conduct.
The physical and/or virtual location for the business.
Type of human resources which would be required in the foreign country, if any. Also, you should consider whether such skills and resources are readily available.
Intended timeline for establishing the overseas business.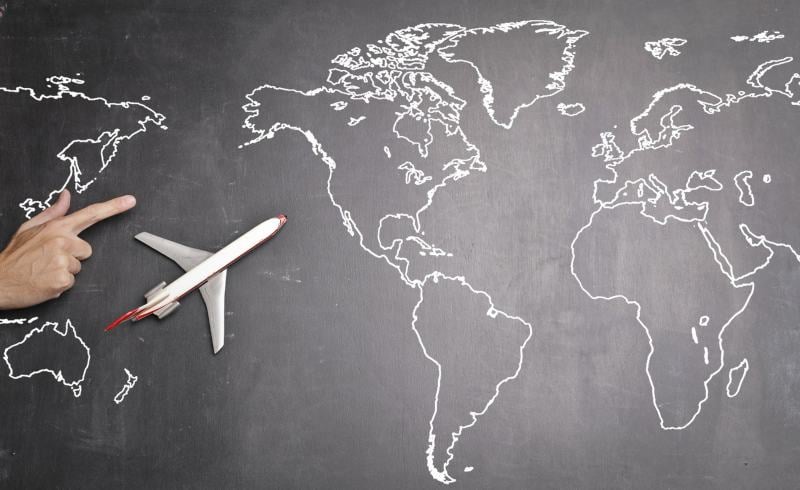 Consider forming a detailed plan for how you will meet your objectives in the most efficient way possible.
This should involve considering various plausible scenarios, and having a plan B or even plan C should things not work out how you expect them to.
Having clearly defined primary objectives
Ensure that they are easily communicable to others working alongside you so that they can best help you to achieve your goals.
Business Plan: Questions To Think About
As you set out to start your new business creating a business plan will help shape what you intend to do and where you intend to go. Some questions that might help shape your plan and help decide the best place for you:
What is the overseas market competition like? Are there many players?
What is the demand like? Is it niche-specific or broad?
What is the business physical structure going to be like? Is there a physical store and products involved?
How are supply chains organized? What type of supply chain will you need to fulfill your business plan?
Laying the foundation of your business plan isn't about making sure you have every aspect mapped out it's about taking advantage of the local market by focusing on the areas that you will have a natural advantage in.
How To Raise Money? Budgeting 101
Here is a surprising fact, in order to incorporate your business abroad, you are going to need money. Maybe that isn't so surprising, but what can be are the creative ways to try and raise money for your new business.
For starters, establishing local partnerships is a great way to get off the ground. Filling a hole in a pre-existing market especially in B2B services helps ensure that you will be able to launch quickly and get customers who have a bigger budget than your average consumer. Getting your first customers quickly can often help in gaining traction.
Some general ideas if you are looking to fundraise from the ground floor can come from crowdfunding, collaborating with friends, starting side businesses, taking out a loan, borrow from family, get a second mortgage on your house, sell your car, or auction any collectibles are valuables. There are many ways to get some extra cash, it often comes down to how bad you want it and what are you willing to do to get it.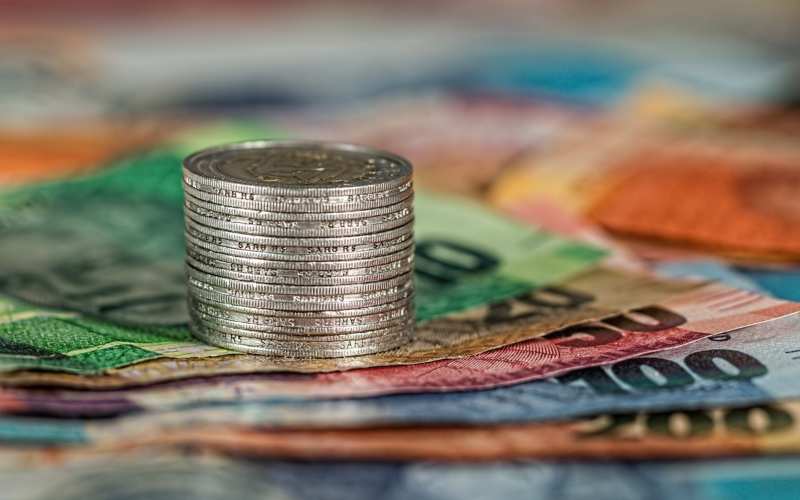 Factors To Consider When Choosing A Country To Start Your Business
Each foreign jurisdiction offers its own unique corporate environment. The specific features of the foreign country need to be properly understood before setting up a new business. The main areas to consider include:
Regulatory conditions
These include exchange regulations, taxation, labour law, visa and immigration law, trade regulations and so on. Property rights should also be carefully considered, as some countries have a history of confiscating property and businesses owned by foreigners during times of political turmoil.
Get a Consultation & Start Your International Plan
International Banking
Sending money internationally can be problematic, especially if you want to do it quickly. If your country does not have PayPal or other UPI apps and has strict finance laws in place it will definitely make nonlocal sales more difficult. As people rely more and more on third-party payment processing, without having a solid payment processing system put together you risk walking into a nightmare.
Having an offshore bank account (or non-resident account) somewhere that can hold different currencies, are open to non-resident individuals, have quick response times, and modern banking infrastructure is a must. Each country has a different banking system with different rules and regulations that may work for some types of businesses and not others. While the whole world is rapidly progressing on this front there definitely are still corners of the world that lack proper banking services.
Political Landscape
Political instability can have severe consequences for businesses and their owners, especially for foreign businesses. Your investment will be much safer if you choose a country with a record of being politically stable.
Wherever you decide to set up your foreign business, it is important to understand the political landscape and how it differs from your home country.
Economic Climate
Naturally, the economic climate of the country plays a major role in determining the success of your business. Countries with a thriving economy offer increased opportunities for businesses, both domestic and foreign.
Economic recessions during the past two decades have affected economies in varying degrees, and countries' responses have also varied greatly. There are some countries which have actively started encouraging foreign-owned businesses and offshore investment in an effort to uplift their economies.
They offer various incentives for foreign businesses such as tax breaks and regulatory relaxations.
Cultural Norms
Local culture can have a massive impact on business operations, especially in countries which have strong cultural traditions that differ substantially from your home country.
It is important to properly understand the local culture and ensure that it is respected whilst conducting business in the foreign country in question.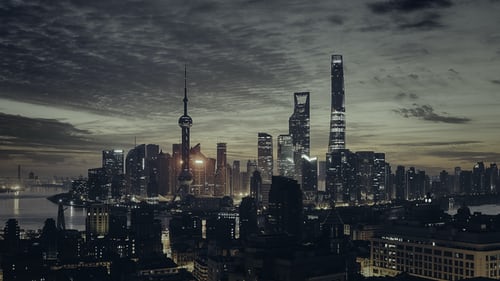 Conduct Market Research
Before going ahead with your new business venture in overseas, you will need to carefully study the market to determine whether your business can be successful. This involves analysing local consumer habits and tastes, planning how your products/services will be marketed and the costs involved.
Remember that the market for certain products and services can be quite different in each country, and just because something has been a success in your home country doesn't mean it will also be so elsewhere.
If it is possible, it can be worthwhile starting small with a trial operation in the foreign country to gauge whether your business' offerings would be a success.
Estimate Costs
Realistically projecting the costs of setting up an overseas company is vital to avoid failure due to insufficient startup capital. Many new businesses fail before they have ever really started as a result of overly optimistic revenue expectations, and not carefully considering all the initial expenses involved.
It is therefore advisable to be prudent when projecting expected profits, especially in the first years of operation. Make sure that you have adequate startup capital to cover any shortfalls during the early days of starting your new business, and consider any additional costs which will be incurred whilst starting a business in a foreign country.
Hire an Agent
In many countries, having a registered agent is a basic requirement in order to incorporate an offshore company, there are very real benefits to hiring a good local agent beyond simply fulfilling the incorporation requirements.
A local agent with an established physical presence in the foreign country can provide substantial insight and support. The best type of agent is an attorney with a solid knowledge of local regulations, who can help liaise with the authorities. They can help take care of many of the important administrative tasks, and offer sound advice based on their unique understanding of the local environment.
We at Offshore Protection have been incorporating countries for over 25 years in over 35 countries around the world.
Safeguard Your Assets With the Strongest Multi Jurisdictional Asset Protection Structure in the World
Incorporate
Once you have all the preliminary steps in place, you can move on to the actual incorporation process. This is another area which differs widely across each jurisdiction.
The ease and affordability of incorporation should itself be an important factor to consider before making a final decision about where to start your foreign business. Each country will have a different procedure to follow. The amount of time required, the costs, the number of steps, legal requirements etc. can all differ accordingly.
For more information:
Best Countries
Choosing a country with fast, easy and affordable incorporation procedures can lead to a much smoother startup process. Examples of countries with favourable incorporation requirements for offshore companies include:
Panama: few requirements, fast and affordable, greater privacy.
New Zealand: A favourite destination for starting a foreign business, it is possible to incorporate a company in less than a day with little paperwork and administrative requirements. New Zealand also offers various other advantages for businesses, such as political and economic stability, a skilled workforce, and access to wealthy consumer markets.
Singapore: Setting up an offshore company in Singapore is fast and easy, as they are well established as offshore financial centres. Costs can be higher than other favourable offshore jurisdictions, but these are countries with an excellent reputation for conducting international trade and business.
Some questions that will help you find the right country for you are:
How is their currency valued relative to yours?
What are the different tax laws?
Can you borrow money from banking institutions?
How stable is the government which may affect future policies?
What are the labor costs like?
Is the country's currency weaker than yours?
Knowing this will give you a better idea of where it is you should move. While it may be difficult to find out all of this information beforehand. You can often connect with people on the ground, who have been there before or are already in the market that you plan in entering through forums, groups and online channels.
Last Considerations
Before you start your journey there are a few last things you would likely need to take care of.
Documentation
Make sure you have a valid passport, birth certificate and national ID. Without these you won't make it very far.
Having a bank introduction letter, as well as a company that is already incorporated helps so that you can hit the ground running when you arrive.
Criminal Record
Do you have a criminal record? You will likely find that getting your foot in the door, whether that is for a loan, visa, or license will be that much more difficult if you have a criminal record.
Having misdemeanors, DUI charges, or a felony might make it very difficult in getting the necessary accounts, licenses, and documentation all in order. Although it may not be a deal-breaker, it is something you should check with your lawyer before you jump on a plane
Conclusion
Careful planning and consideration of the above key points can give you and your business a much greater chance of success. Keep in mind that there are always risks to starting a new business, and so nothing is ever guaranteed.
Offshore jurisdictions can offer unique opportunities and advantages, but there are additional obstacles and so greater due diligence is required. When in doubt, consult a professional who can provide expert support and guidance along the way.