Cyprus LLC Limited Liability Company Incorporation
Cyprus Private Non-Resident LLC Registration
Cyprus offers numerous opportunities for international investors looking to form an offshore company in the European Union. Whether for investment, holding or trading purposes, Cyprus has over fifteen different company formation vehicles in a jurisdiction that has a long history of international finance.

One of the most popular companies offered is the Cyprus Limited Liability Company (LLC). A Limited Liability Company has many asset protection features that are popular for investment and holding companies that come with many advantages. The Private Non-Resident LLC is particularly for those residing outside of Cyprus and who would like a private company, rather than one that is publicly traded.

A Cyprus LLC can be given either a residential or a non-residential status, though a non-residential LLC has the benefit of not having to pay local corporate taxes. Since Cyprus's induction into the European Union it has had to change the name of its traditional offshore International Business Company (IBC) formation vehicle.

However, a private nonresident LLC is much like the former offshore company, in that, it is a limited company, its shares are held outside the country by non-residents, its primary business activities are conducted outside the country, and it benefits from avoiding to pay local taxes.

Cyprus continues to provide company formation opportunities but now the industry exists without the negative associations of being a tax haven; and since its entry into the EU, all Cyprus company's now get the added benefit of having access to the European Union's numerous economic, trade and legislative agreements all in a legitimate and traditional financial centre.

For more information on the Advantages of Cyprus as an Offshore Financial Center click here.

Table of Contents: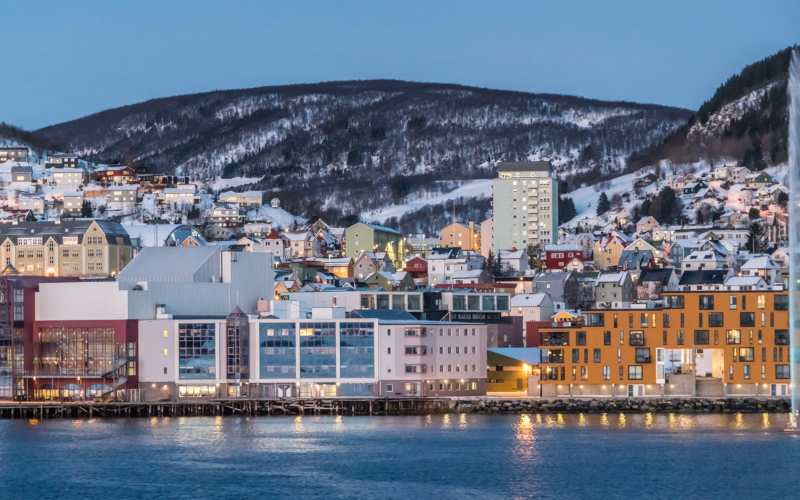 Advantages of a Cyprus LLC
Cyprus is a member of the EU

Cyprus has access to a number of EU conventions and agreements

Taxation is 0% for all non resident companies

Single member ownership is permissible

Geographical proximity to Europe

Nominee services are available

Companies Act modelled after the UK

Perfect international vehicle for trading or a holding company

New migration of domicile laws

Any nationality and resident of any country can form a non resident LLC (except Cyprus)

Uncomplicated formation requirements

Located in the temperate Mediterranean

English is widely spoken
For more >> Cyprus Offshore Company
Get a Consultation & Start Your International Plan
Top Uses
Trading Company

Holding Company

International Investment Company

Tax planning vehicle

Consultancy

Professional Services

Copyright and property holding
Key Corporate Features
| | |
| --- | --- |
| Cyprus LLC | Corporate Details |
| General | |
| Type of Entity | Private Limited Liability Company |
| Type of Law | Mixed Common and Civil Law |
| Governed by | Companies Law CAP 113 |
| Registered Office in Cyprus | Yes |
| Our time to establish a new company | 5-10 days |
| Minimum government fees (excluding taxation) | EUR 400 |
| Corporate Taxation | No |
| Access to Double Taxation Treaties | No |
| Directors | |
| Minimum number | One |
| Local required | No |
| Publicly accessible records | Yes |
| Location of meetings | Anywhere |
| Corporate directorship allowed | Yes |
| Members | |
| Minimum number | One |
| Publicly accessible records | Yes |
| Corporate shareholder allowed | Yes |
| Location of meetings | Anywhere |
| Company Secretary | |
| Required | Yes |
| Local or qualified | No |
| Accounts | |
| Requirements to prepare | Yes |
| Audit requirements | Yes |
| Requirements to file accounts | Yes |
| Publicly accessible accounts | Yes |
| Recurring Government Costs | |
| Minimum Annual Tax | EUR 350 |
| Annual Return Filing Fee | EUR 60 |
| Other | |
| Requirement to file annual return | Yes |
| Migration of domicile permitted | Yes |
Packages Includes
Government Registration Fee (First year)
Registered Office Address (First year)
Registered Agent Services (First year)
Company Secretarial Maintenance
Certificate of Organisation
Articles of Organisation
Minutes of First Organisers Meeting
Ownership Certificates
Register of Members
FREE Phone and/or email consultations
Safeguard Your Assets With the Strongest Multi Jurisdictional Asset Protection Structure in the World
Document Requirements
The requirements to form a Cyprus LLC are as follows:
Valid passport
Personal contact details
Bank reference letter
Proof of residential address
(Details are needed of every beneficial owner/Director of the Company)
Once the Registrar approves the company name, the company files the appropriate forms together with the company's Memorandum and Articles of Association to the Cyprus Registrar of Companies
Corporate Taxation Structure
Cyprus Companies are identified as being resident or non resident for taxation purposes. Therefore a company is taxed only if it is a tax resident of Cyprus, and if its management is done locally in Cyprus. If a Cyprus Private Non Resident LLC conducts its business within the country then its locally sourced income is subject taxable.
As of 2003, the traditional offshore IBC's structure was eliminated. Upon entering the EU, Cyprus had to conform to a number of financial regulations, however the Private Non-Resident Limited Liability Company, most embodies the tax breaks and structure formerly had by the Cyprus IBC. A Non Resident Private LLC enjoys a number of tax benefits including:
No tax on profits

No tax of dividends

No royalty payments

No capital gains

No withholding tax

No wealth or inheritance tax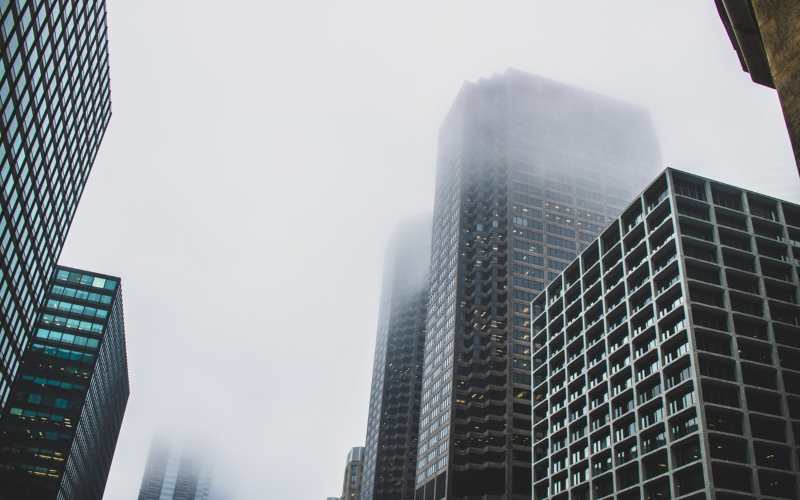 Cyprus Company Corporate Details
Anonymity, Confidentiality and Disclosure
The details of the shareholders, directors as well as the company's financial statements are publicly accessible, and though the details of the beneficial owner are disclosed they are not made publicly available. Nominee services are available for use, which ensure anonymity for the director or shareholders.


Company Shares
A Cyprus LLC may use registered shares, preference shares, redeemable shares and shares with or without voting rights


Liability
The liability faced by the Company is limited to its assets. Shareholders are only liable to the extent in which they have invested with the company and cannot be held personally liable for any legal action that is taken against the LLC


Required Capital
There is no minimum capital with a usual authorized capital of EUR 1,000


Financial Statements required
Financial statements are required and are made publicly available


Directors
One Director is required for a Cyprus LLC who may be from any nationality except Cyprus and may be either an individual or legal entity


Company Secretary
A Cyprus LLC must appoint a secretary. The secretary can be an individual or a company. If the company is a single under single ownership then the Director can also be the Secretary.


Company Meetings
Company Meetings are required and may take place anywhere in the world


Principal Corporate Legislation
The Cyprus LLC is regulated through the Companies Law, Cap. 113. The law has been in force since 1952 and modelled off of the UK Companies Act 1948, though since then it has been amended when the country was incorporated into the European Union.


Type of Law
Mixed legal system (Civil and Common law)


Shareholders
A Cyprus LLC must have at least one shareholder and not more than 50. Shareholders may be of any nationality and a resident of any country except Cyprus and may be an individual or a corporate body.


Trading Restrictions
There are restrictions in conducting business activities in banking, insurance, assurance, reinsurance, fund management, collective investment schemes, and in trust management. If a Private Non Resident does business within Cyprus then all of its income that is Cyprus sourced is locally taxable. A LLC cannot enter into pre-incorporation agreements with other companies nor can the company remit any income back to Cyprus.


Exchange Controls
There are no exchange controls in Cyprus


Powers of the Company
A Cyprus LLC is a Limited Liability Company. An LLC provides members with a limited liability to which they are not held personally financially responsible for the losses of they company, and are held liable up to the amount of capital held/invested with the company.


Language of legislation and Corporate Documents
Greek, with certified English translation


Registered Office required
A registered office is required for a Cyprus LLC


Local Presence
LLCs must have a local registered office. No local secretary, director or any other presence is required.


Audit Requirements
A Cyprus LLC must have their financial accounts audited every year and submitted to the Cyprus Inland Revenue department. Audited financials are not made publically available.


Annual Reporting
Audited financial accounts need to be prepared and submitted annually in accordance with the International Financial Reporting Standards (IFRS) to the Cyprus Tax Authorities


Shelf Companies available
Shelf Companies are readily available


Time required to form offshore company
5 – 10 days


Name Restrictions
A Company must not use words such as "Assurance", "Bank", "Building Society", "Royal", "Trust Company", "Europe", "International", and "Trustee Company" or any other words that are deemed offensive or undesirable by the Register


Language of Name
Name may be in any language using the Latin alphabet


Names of Company requiring a special licence or permission
A Company must receive permission for some types of services, including but not limited to banking, insurance and financial services.


Permitted limited liability suffixes
All Cyprus LLCs must end with the word "Limited" or "Ltd".


Access to Double Tax Treaties
Cyprus has signed Double Taxation agreements with over 40 countries, however, DTT's are not accessible for non-residents companies


Government Tax
EUR 400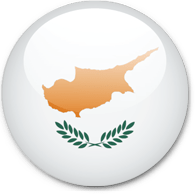 Cyprus Offshore Formations
When you purchase any offshore company formation product from Offshore-Protection.com, you'll get FREE support from our lawyers to help answer your overseas company day-to-day management questions.
Order now and join thousands of satisfied clients who have experienced the Offshore-Protection advantage for more than 25 years.