Shelf Company: Ready Made Shelf Corporations & Offshore Aged Companies
What is a Shelf Company?
A shelf company is an entity or corporate structure that has been incorporated in the past. An offshore shelf-company, similar to a regular shelf company although it is an International Business Corporation (IBC), Limited Liability Company (LLC) or Offshore Foundation in comparison with a traditional domestic company.
A traditional definition of a shelf company, shelf corporation, aged company, ready-made company as they are sometimes called is something that:
Was formed and, in many cases, incorporated sometime in the past
Has been kept in good standing since its inception
Has never been in business (except for the Vintage Swiss Trust Company concept mentioned below)
Is ready to be used right away for the first time
A company that was formed a few weeks, months or a year or more ago is sometimes referred to as a 'shelf corporation' or 'aged corporation' or 'ready-made company'; the term comes from the concept of shelving a company and leaving it to mature over time.
Table of Contents: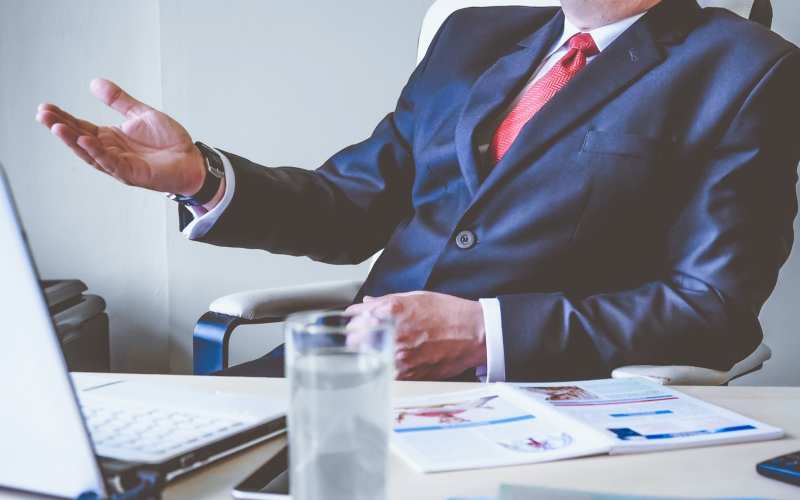 Why Choose It?
Your primary reason for buying a shelf corporation may vary from that of another person, but most clients choose Shelf Corporations because they typically:
Save time involved with creating a new corporation
Enable you to sign important contracts right away
Can be used to attract clients or investors by showing corporate longevity
Can be used to quickly protect your assets, when time is of the essence
Enable you to bid on lucrative contracts – in some jurisdictions bidding is only open to businesses of a certain age
Because an aged company can be used so effectively to attract clients or investors, a special type of vintage company has been created over the last 15 or 20 years known as the Swiss Trust Company.
These vintage shelf companies up to 100 years old have actually been in business at one time but have been resurrected and metamorphosed into a non-bank financial institution that can be used to project authority and credibility in a way no other shelf company can in any other jurisdiction.
Are They Legal?
Shelf companies are perfectly legal and exist in many countries around the world as well as the United States. While some companies are made and held purely to be sold at a later date for another use, others are/were legitimate businesses with a past history just like a regular business.
Shelf companies have been given a bad name mostly because of headlines that capitalize on scandalous stories that seek to shock and outrage the public. Nothing is inherently immoral, it's left to how it's used. Shelf companies can be used for illegal purposes, but it's the practices that are illegal and not the entity itself.
Often people confuse shell companies with shelf companies. Shell companies have also had a bad rap over the last decade, though again they have very functional and legitimate use. The Italian mob often use car washes and laundromats to wash their dirty money. Now money laundering is illegal, but having a car was is not. Again, owning a shell company is not illegal, though it can be used for illegal purposes.
The reason why it is given a bad name is that it can make it easier to conduct illegal activity. But again the devil is in the detail, as shell companies have very legitimate purposes. They can be used to protect assets, for foreign investment, to hold funds, and to take on loans among other things.
Get a Consultation & Start Your International Plan
Benefits
Having a pre-established corporate structure gives you the ability to have a number of benefits that just might make it worthwhile. Some of the benefits you will likely get from a shelf company are:
1. Fast availability
Shelf companies can be started fast. As they are already formed and are ready-made, all that is needed is that transfer of ownership which can be done the same day that you purchase. This often makes them useful when someone is looking for asset protection fast and doesn't have time to create a new corporate structure.
2. Reputable history
Having a history helps when securing a loan, or engaging in any investment as banks are more likely to lend money if the business has a financial history.
Shelf companies can also help with your image. If someone is going to invest in your start up, they want something that looks professional and established. Having a shelf corporation will give you a look of a mature business needing their services or products as opposed to just starting out.
3. Proven longevity
Shelf companies, because they have been around for at least 24 months, they are considered established businesses, meaning that they already have a proven track record. More of an established history means a better credit rating which makes for easier and more reliable for borrowing or entering into any contractual agreement.
4. Immediate authority
Having a shelf company gives you immediate authority as a business entity. Having a history behind you will give your business the image that it is already established. If someone is going to hire you or lend money to you, they want to do business with someone who appears professional and reliable - something that comes easier with a company that already has good standing.
Safeguard Your Assets With the Strongest Multi Jurisdictional Asset Protection Structure in the World
Ready-Made Solutions
Offshore Protection offers a variety of ready-made companies and foundations with incorporation dates going back as far as 2003 for Panama, Nevis, Belize and Seychelles, all ready for immediate delivery.
Price will depend on age, but for recently formed companies starts at only $500 above the regular price for most recently formed entities. Please note that a Panama company or foundation with your desired name choice can be formed within 2 business days via a special expedite service for the same price as a recent shelf Panama company.
Age adds about half the price of a brand new company or foundation for each year of age; this covers the accumulated annual fees that have had to be paid to keep the entity in good standing.
Aged companies are available with:
Nominee Director service – Continue to use Offshore-Protection.com's existing nominee directors; includes apostilled Power of Attorney and undated signed resignations. This is a recurring annual expense.
Shareholder service – Continue to use Offshore-Protection.com's existing shareholders and you will be provided with a declaration of trust recognising the beneficial owner. This is a recurring annual expense.
Without nominee director and shareholder service – Simply replace nominee directors and shareholders with your own designated persons.
NOTE: Aged foundations are only available with nominee council, although arrangements can be made for you to appoint your own council.
Bank account opening facilitations are available and may be:
Professionally managed by Offshore Protection
Managed by a signatory designated by you.

The following documents will usually be required for most bank account openings these days:

Notarised passport and driver licence or state ID
Current home utility bill or local authority tax statement in own name
Bank and business/professional reference letter
Is It the Right option For You?
A shelf company is not for everyone nor for every situation as there are limitations in the location, age, name background of any given company. It may be hard to find one that is right for your specific situaiton. Let us know if we can help find something that works for you.