Offshore Companies for Asset Protection
Offshore Companies and Asset Protection
Help Weather the Impending Financial Storm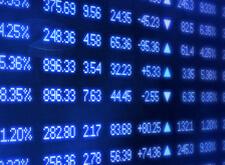 Your economic future is at great peril. In order to better protect yourself and increase the chances of a positive financial outcome for you and your family, you must act decisively and you must act now.
Granted, that's a sobering statement for many. Some may even trivialize this point of view. However, it does accurately reflect the logical conclusion of the facts playing out in our countries and the international scene today.
The fact is your savings, even your livelihood, are in great danger from the approaching storm that's destined to engulf our global economy. Bank closures will just be one of the symptoms of a larger failure.
Even governments themselves have entered a precarious situation with their mounting debt that is facing imminent collapse. The social effects of the coming financial crisis are simply too chilling to contemplate.
Now is the time to protect the future for you and your family. Now, while the world is caught up with and distracted by the Snowden's and the Royal babies in the media, is the time to put into action the steps that will put you in a financially solvent position in the coming years.
But just what steps should be taken?
A good first step is to examine what some of the 'big boys' are doing, such as Apple and Mitt Romney. These financial heavy-hitters may have had a rather negative image painted of them in the media recently, but they're also the ones who will still be around when the dust settles. A major tool that they use is moving their money offshore.
The good news is that you don't have to be a financial giant to utilize these same tools to guarantee your economic future, and even privacy. The folks at Offshore-Protection can help you navigate the offshore incorporation and asset protection solutions available to weather the tempestuous seas of our global economic future.
When you begin to see central banks with their flat currencies finally collapsing, when you see the undeniable chaos that is certain to ensue, you can rest with peace of mind, knowing that you've taken the steps to protect your financial freedom.
Now is the time to act. Contact Offshore Protection today to take your first steps to offshore financial freedom and security.