Dubai Offshore vs. RAK Offshore
Untangling Offshore Financial Centres in the UAE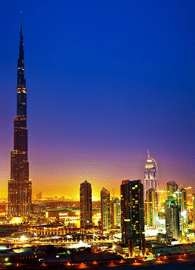 The United Arab Emirates (UAE) has become an attractive option in which to conduct business, due to the Free Economic Zones that offer a number of advantages to individuals and companies seeking confidential and tax-free opportunities.
In the UAE, there are two offshore jurisdictions:
Ras Al Khaimah, commonly referred to as RAK Offshore, under the jurisdiction of Ras Al Khaimah Investment Authority (RAKIA)


Dubai Offshore, under the supervision of the Jebel Ali Free Zone Authority (JAFZA)
Thirty-eight Free Zones are offered by the seven Emirates in the UAE, with twenty-two in Dubai alone. Each zone is managed by a Free Trade Zone Authority that caters to a diverse range of business sectors and activities.
Jebel Ali Free Zone Authority (JAFZA) was one of the first free zones in the UAE, formed in 1985 and built around the Jebel Ali Port, just miles from Dubai.
It was established as a means to encourage trade, economic growth, foreign direct investment (FDI), and to entice doing business in Dubai, by providing investors with a jurisdiction that might bypass some of the red tape often involved with international trade and financial services.
Table of Contents:
Dubai as an foreign Jurisdiction
Dubai Offshore Company was later enacted under JAFZA in 2003, creating a secure offshore environment for investors, giving confidentiality and discretion to international business operations. Since then, JAFZA has been primary in the growth of Dubai as a regional business center, due to its expansive free economic zone that has attracted a range of business activities.
RAK as an foreign Jurisdiction
Ras Al Khaimah Investment Authority (RAKIA) is the governing body of the offshore financial center, RAK Offshore, which was established as a free zone in 2006 and, since then, has been the primary destination for foreign investors, companies and individuals, due to its ease of incorporation, low costs and flexibility.
Safeguard Your Assets With the Strongest Multi Jurisdictional Asset Protection Structure in the World
The jurisdiction, in its first year of operation, attracted some 2,000 International Business Companies (IBCs) providing specialized financial services such as asset protection and real estate holding. In just under a decade, RAK has captured the offshore company formation market both in Dubai and in UAE due its flexible regulations and attractive opportunities.
RAK Offshore vs Dubai Offshore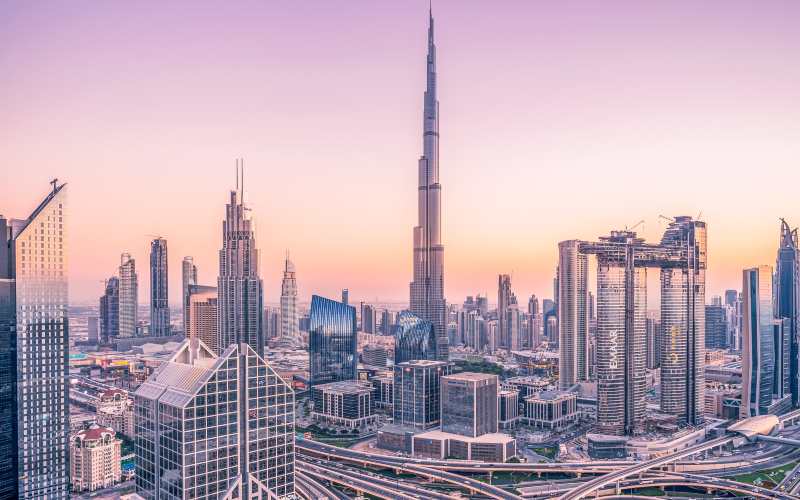 Both offshore jurisdictions upon first glance appear to offer many of the same services, giving customers many of the same advantages such as:
Reduced tax liability
Few reporting requirements
Minimum capital requirements
Absence of public register
Stringent confidential policies
However, there are several fundamental differences.
Differences
For instance, in order to incorporate through JAFZA in Dubai, the director must sign the company formation documents in person, while in RAK one may do so remotely. RAK also has more flexible regulations, which only requires one Director (instead of two), allows corporate directorship and is far less expensive.
While JAFZA has been around a lot longer and has more of an established reputation, RAK has quickly dominated the offshore company formation sector in the UAE.
RAK Offshore has captured the market so much that queries related to offshore company formation in Dubai often lead one to RAK offshore formation services. This commonly-misleading information is due to the dominance of RAK IBCs within the offshore financial sector in the Middle East.
In fact, there are only several such companies that currently offer JAFZA offshore services, as most openly prefer RAK as the premier destination in the UAE.
Similarly, and somewhat confusingly, many such companies offer exclusive RAK offshore services under the guise of being Dubai offshore services, even though JAFZA is the controlling offshore authority in Dubai and RAK is a completely separate jurisdiction.
Takeaway
Despite whatever confusion may exist, RAK is clearly the jurisdiction for international offshore services both in Dubai and the UAE. RAK is rapidly becoming the top choice in the offshore formation market.
Contact us to learn more about the benefits of setting up a RAK International Company in the United Arab Emirates.