What Is an Expat & How to Become an Expatriate in 2022?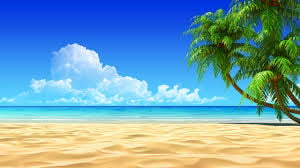 More people are becoming attracted by the "expat lifestyle". A portion of these actually take the leap in search for greener pastures. On the other hand, many spend years dreaming about it without actually doing anything.
In this article, we will begin by looking at what exactly an expat is, what it is like to be one, and how to practically take the steps needed to become an expat in this current day.
Table of Contents:
What Is an Expat?
The simplest definition of an expatriate or expat for short is anyone who is living in a country other than their country of citizenship, either temporarily or permanently.
There are many varying reasons why people choose to become expats. Often it is in search of better employment prospects or to take advantage of a more affordable and better quality of life or for those looking toward retirement.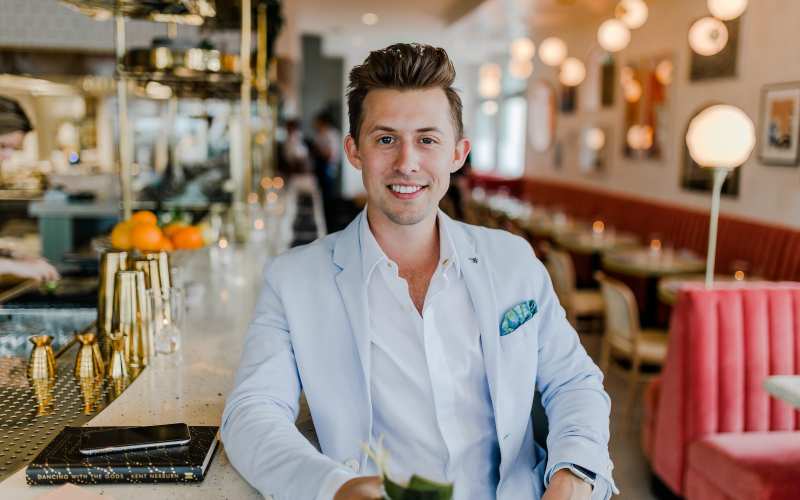 What Qualifies you?
To be considered an expat from a legal perspective means that you live, reside and work in a country other than the country where you were born. This means that you are no longer a taxable resident, which is usually determined through a Residency or Physical Presence Test that is determined by how long you have lived in a country over a given period of time.
What Is the Life of an Expat Like?
Some of you might be wondering what it is actually like to be an expat. However, this is a difficult question to answer. The term "expat" certainly does not refer to a homogenous group of people or way of life.
There are so many different types of expats, from those doing short-term work contracts abroad in fast-paced cities, to those who prefer to spend their days lounging on hammocks outside their beach bungalows.
The fact is that the life of an expat is what you make it. Moving abroad to another country can open up many new opportunities and vistas that are difficult to imagine prior to taking the plunge. You just never can truly know something (the future), if you have never experienced anything like it before.
How to Become one in Five Steps
Many people dream of becoming an expat, but few actually take the leap and make the move. There can be many obstacles, both mental and physical. Here we will outline the basic steps to take to become an expat:
Get a Consultation & Start Your International Plan
1. Do Plenty of Research
The first step on your road to becoming an expat is to spend some time doing all the necessary research. If you do not already know which country or place you want to become an expat, this is where your research should begin.
Each country and city has different benefits to offer, and what suits one person might be entirely unsuited for another. Be clear about what it is you are looking for and find a place that matches those needs.
In doing this, you should also consider various important factors like visa and/or residence requirements, cost of living, food, culture, social norms etc.
2. Get to Know about the Existing Community
When you set foot in your new home (regardless of whether it will be a temporary or permanent one), it can be a massive help to connect with others who are in the same boat. Countries which are more popular as expat destinations generally have established communities.
These communities have a common understanding of each other and generally try to make newcomers feel welcome. They can also help you with any initial difficulties you might experience. Try to find ways to meet and connect with fellow expats as well as locals. This could be through forums, meet-ups, common hangouts etc.
3. Consider Your Finances
How you make ends meet as an expat will differ greatly according to your personal circumstances. If you are moving abroad in search of better employment prospects, it is worth beginning your search for new jobs before you even arrive and even better if you can already have something lined up.
Safeguard Your Assets With the Strongest Multi Jurisdictional Asset Protection Structure in the World
You might also be in search of becoming location independent and join the ranks of the rapidly expanding digital-nomad lifestyle. In that case you should try to establish yourself with an online income stream that will be sufficient to cover your costs right from the start.
If finances are not something you are too concerned about then the issue would be more concerning yourself with the type of lifestyle and cost of living you are after. Retiring to a more affordable country can give you much more "bang for your buck" so to speak.
4. Tie Up Loose Ends
This step is particularly important for prospective expats who are in it for the long haul. If you are thinking of upping and leaving without plans to return (aside from the odd "vacation" to visit friends and family), it is important to make sure all your ducks are in a row before you depart.
This involves breaking the exciting news to friends, family, and even your current employer if you have one, and ideally getting their support. You will then have to think what to do with your things, (do you sell your car, your house etc.?), and any outstanding administrative or financial matters that should be set in place before leaving.
5. Go for It!
There is only so much planning and preparation you can do. At some point, you just need to pack your bags and just take the leap. This can feel a bit terrifying. And likely you will have moments where fear arises, but that is all part of the excitement of exploring new places and spaces. The rewards are worth the effort.
If you are looking to get started on residency or citizenship prior to making your fires move then go here: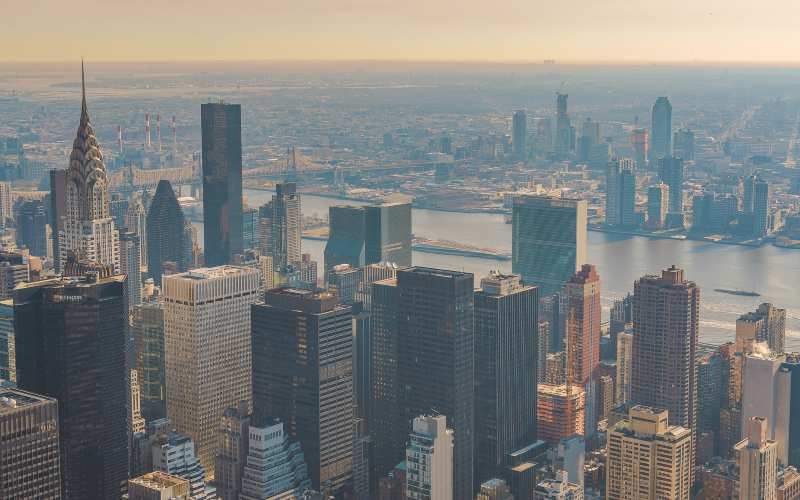 Becoming one During the Covid-19 Pandemic
The recent global effects of the Covid-19 pandemic have had major implications on the prospects of becoming an expat during this time. Many are hopeful that the dust will begin to settle this year (2021), and that travelling will become easier and safer. However, there are still many options available and countries that are open to beginning your journey (though this changes often). So it is wise to check beforehand which countries are open and what the restrictions are.
It is important to properly research how these changing landscapes might affect your choices of where and how to become an expat in 2021.
It may also be wise consider additional factors such as each country's response and level of success in dealing with the pandemic, their public health resources and medical costs, health and travel insurance, and access to emergency services.
If you take all the necessary precautionary measures and do your research properly, then 2021 could indeed be a great year to begin your new life as an expat.
For more: Best countries for Americans expats to live and retire