Anguilla Offshore International Business Company (IBC)
Anguilla IBC Offshore Company Formation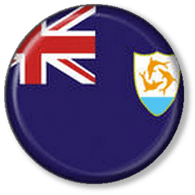 You might also want to read the Anguilla LLC Company Formation page
Overview of an Anguilla International Business Company (IBC)
Anguilla's International Business Company (IBC) offers potential clients and companies a superior offshore location in a truly tax neutral jurisdiction. The island offers three offshore company formation products, the IBC being the most popular.
Since 1994, Anguilla has incorporated more than 25,000 companies, making the island a popular destination for offshore services. A series of modernized international financial regulatory acts were formulated and passed in 2000 that have ensured the continuing commitment of the government in support of making Anguilla a progressive offshore financial market.
The island of Anguilla lies in the Caribbean, a region renowned for its offshore financial services. Anguilla has succeeded in avoiding much of the unwanted attention by international financial regulatory agencies, with business continuing on as usual. The island enjoys political and economic stability together with a well-regulated offshore industry.
The financial services authority boasts of the worlds first online computerized registration system, ensuring an expedient and efficient incorporation processes. Anguilla offers investors and clients a jurisdiction that maintains an English Common Law system with a modern infrastructure and flexible corporate environment, all of which make Anguilla a treasure in the world's offshore financial market.
For more information on the Advantages of Anguilla as an Offshore Financial Center, click here.
Key Corporate Features of an Anguilla IBC
Anguilla IBC

Corporate Details

General

Type of Entity

IBC

Type of Law

English Common Law

Governed by

International Business Companies Act 2000




Limited Partnership Act 2000




Companies Act 2000




Limited Liability Company Act 2000




Trust Companies & Offshore Banking Act 2000

Registered Office in Anguilla

Yes

Shelf company availability

Yes

Our time to establish a new company

1 Business Day

Minimum government fees (excludes taxation)

USD $200

Corporate Taxation

No

Access to Double Taxation Treaties

No

Share capital or equivalent

Standard currency

US Dollar is commonly used




Eastern Caribbean Dollar is official currency




(USD 1 = XCD 2.7)

Permitted currencies

Any

Minimum paid up

USD $1

Usual authorized

USD $50,000

Bearer shares allowed

Yes

No par value shares allowed

Yes

Directors

Minimum number

One

Local required

No

Publicly accessible records

No

Location of meetings

Anywhere

Corporate directorship allowed

Yes

Shareholders

Minimum number

One

Publicly accessible records

No

Corporate shareholder allowed

Yes

Location of meetings

Anywhere

Company Secretary

Required

No

Local or qualified

No

Accounts

Requirements to prepare

Yes

Audit requirements

No

Requirements to file accounts

No

Publicly accessible accounts

No

Recurring Government Costs

Minimum Annual Tax / License Fee

USD $200

Annual Return Filing Fee

NA

Other

Requirement to file annual return

No

Migration of domicile permitted

Yes
Advantages & Top Uses of an Anguilla Offshore IBC
Advantages
A true tax neutral jurisdictions for residents and non residents alike
Restrictions against alienation provisions guarding foundation property from alienation, seizure or sale in the event of bankruptcy or insolvency
Efficient and quick online registration process
English Common Law system
Modern offshore legislation
Ability to own sea vessels
Low yearly fees
Directors and Shareholder information are not made public
Directors and shareholder names are not filed with the Registers office
Nominee services are available for an extra added layer of anonymity
A single owner can be both the sole director and shareholder
Zero taxes
No financial reporting requirements
Corporate flexibility
An IBC may use a name in any language
Top Uses
Offshore savings and investments
E-commerce
Holding Company
Asset protection Company
International trading
Financial management
Anguilla IBC Company Formation with Offshore-Protection.com
Join thousands of satisfied clients who have experienced the Offshore-Protection advantage for more than 18 years. When you purchase any of our offshore company formation products, you'll get FREE support from our lawyers to help answer your overseas company day-to-day management questions.
Start the Anguilla Incorporation process with Offshore-Protection today. Order a Anguilla IBC with or without a bank account. Click on the LET'S GET STARTED button below.