U.S. Trademark Registration
Why get a U.S. Trademark?
Trademark registration in the United States is a necessary part of any business. While it is legal for you to use a trademark without registration if it is similar to another name you may be liable for trademark infringement. Similarly you have registered a corporate name, it doesn't mean that the government has approved the name as a trademark.

To minimize the risk of choosing a trademark that's similar to another name, it is important that ones conducts a trademark search where you plan to use your brand. The U.S. trademark registration process is one of the most complex process in comparison to other countries. Some important points to bear in mind about the registration process:
Your trademark is reviewed on absolute and relative grounds - it can be refused if there is a similar mark or if the mark is descriptive or unclear
There is a Supplemental Register if your trademark is descriptive you can still register
You need to submit proof of use for your products/services before your trademark registers though one can filed based on future use
Opposition period is 30 days
Trademark registration process is about 8 months
U.S. Trademark Requirements
Name and address of the applicant
Proposed Trademark logo/name
List of products/services which you plan to sell under your trademark
Whether the trademark has been used in the US
Photo of your products/website with your trademark clearly shown
Trademark Registration Process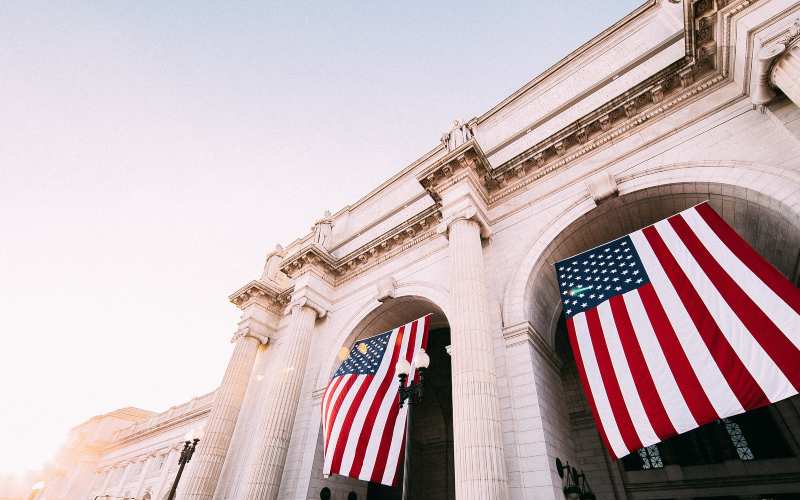 STEP 1 - Initial trademark search
Make sure that no one has already taken your logo/words.
STEP 2 - Preparing your application
Who is the trademark owner?
Is it a trademark for a word mark or a logo?
What goods and/or services are included?
Filing for intent to use or actual use of your mark?
STEP 3 - Filing your application
Application is filed with the USPTO. We will email you a confirmation of the filing and a trademark application number
STEP 4 - Examination
Three to four months after your application is filed, the application will be assigned to an Examining Attorney at the USPTO. If the Examining Attorney finds that changes must be made to your application an office action will be issued. A response to the office action must be filed within 6 months of the date on which the office action has been emailed. If there is no action needed then we go on to the next step.
STEP 5 - Publication
After all outstanding issues have been resolved, the Examining Attorney will approve your mark for publication in the Official Gazette for a 30-day opposition period.
STEP 6 - Allowance
If you filed your application based on an intent to use, six weeks after the end of the publication period, your will receive a Notice of Allowance indicating that your mark has been approved pending the filing of a Statement of Use. The deadline to file this Statement of Use is six months from the mailing date of the Notice of Allowance. You must prove to the USPTO, through the filing of a Statement of Use, that:
You are using your trademark on the goods and/or services listed in your application proving through unedited photographs showing the product and your mark on the product or product packaging.
The date of your first sale if you are a U.S. citizen, or the date of your first sale in the U.S. if you are a non-U.S. citizen.
STEP 7 - Registration
If you filed your application based on actual use and your mark has not been opposed by any parties, you will receive a registration certificate with a new registration number six weeks after the end of the opposition period. If you filed your application based on "intent to use," and you have filed a Statement of Use, and that Statement of Use has been accepted by the USPTO, your mark will proceed to registration. A registration certificate, with a new registration number for your mark, will issue approximately four to eight weeks after your Statement of Use has been accepted.
STEP 8 - Post Registration Maintenance
After your mark has been registered, you must "maintain" your mark to keep it active. Other than continuing to use your mark on all of the goods listed in your application, you must also file a Section 8 declaration on year 5 after your mark has registered. Finally, you must file another Section 9 declaration to renew your trademark before the end of the 10 years.
United States Trademark Registration with Offshore Protection
Join thousands of satisfied clients who have experienced the Offshore Protection advantage for more than 25 years. When you purchase any of our offshore or trademark products, you'll get FREE support from our lawyers to help answer your overseas company day-to-day management questions.