U.K. Trademark Registratrion
The Benefits of UK Trademark
The UK is one easiest countries to obtain trademark registration. The process is simple, straightforward and quick. As a result, many Amazon sellers have begun to file in the UK as it allows them get a Amazon Brand Registry much easier.
Trademark Checklist
Some important aspects one should know about the UK trademark registration process:
A trademark is reviewed on absolute grounds only and it can be refused if the mark is descriptive or deceptive
The UK will not refuse your trademark if there is a similar mark unlike the US or Canada
There is a 2 month opposition period
No use or specimens of use are required to register
One has to file a logo in a chosen color otherwise there is a fee for each extra variation
Trademark registration is short and takes only 4 months
A UK trademark only protects you in the UK and is filed in the UK Intellectual Property Office (UKIPO). IF one is looking to file a trademark registration process in the EU, that is done at the EU Intellectual Property Office (EUIPO). EU trademark protects you in all 28-member countries of the EU making it a very strong trademark.
Monitoring the UK trademark database is important to see if there becomes new published trademarks that are similar to your own. To prevent you from losing your rights to oppose it should be done immediately. Opposition proceedings offer a way where the registration of a trademark can be opposed by an individual. An opposition period is 2 months but can be asked for an extension upon a request made by the party that intends to oppose.
To maintain your trademark, it must be put to use within 5 years of registration otherwise the registration may be cancelled if there is not a proper justification.
How to register a trademark in the UK?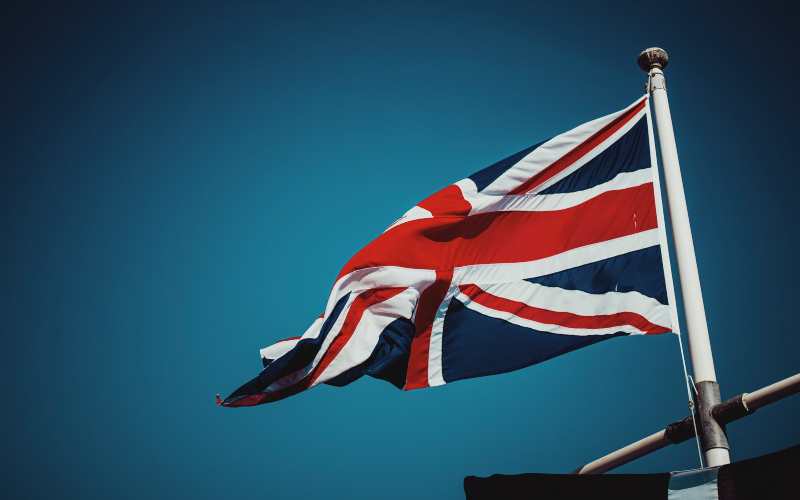 Step 1: Search
Prior to filing a trademark application form a search should be done online to see if there are any existing or similar logos or names.
Step 2: Filing your application
In order to file your UK trademark application the application must include:
Trademark name
Picture of your trademark logo or word
Individual or Company name and address
List of the goods and/or services used by your trademark
Note: If your application has corresponding foreign trademark, provide the filing date, application number, and country of first filing.
An official filing receipt and application number is issued by the UK Intellectual Property Office a few days after filing.
Step 3: Examination
Your UK trademark application is be reviewed and your application is examined. The Examiner issue a notice if there any objections from the office.
Step 4: Publication
The trademark is published in the online UK Trade Mark Journal where it is given two months for an opposition period.
Step 5: Registration
The UK IPO issues a registration certificate two weeks after the end of the opposition period. Once the UK trademark process is completed the ® symbol is used to indicate your trademark is registered.
Note: Renewal
A UK trademark registration can indefinitely, but has to be renewed every 10 years.

The UK Trademark registration process couldn't be quicker, and to match it has some of the cheapest governmental registration process in the Western world. Please contact us if you have any questions.
United Kingdom Trademark Registration with Offshore Protection
Join thousands of satisfied clients who have experienced the Offshore Protection advantage for more than 25 years. When you purchase any of our offshore or trademark products, you'll get FREE support from our lawyers to help answer your overseas company day-to-day management questions.