Forex Account & Offshore Company Formation
Offshore Foreign Exchange Trading Account
Offshore Forex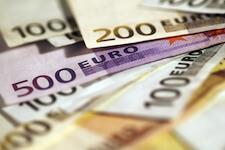 There are two major reasons experienced traders often use offshore companies to protect their foreign exchange (Forex) - trading accounts.
They know it is not a good idea to be trading large sums of money in their own name. This strategy provides experienced traders with both tax advantages and enhanced privacy.
Privacy Concerns
Privacy is especially important for someone trading other people's money by means of a managed account solution or a PAMM.
Privacy is important to money managers who would not want unhappy clients to know their personal details.
When money managers are prospecting, and a prospectus is used to demonstrate their past performance, they would not want this to reveal their personal details.
A company in a local jurisdiction may be able to provide a limited amount of privacy protection. However, protection can be significantly improved by employing offshore companies to provide geographical separation.
Opening Your Trading Account
When opening a trading account, the preferred method is to form an offshore company, either an IBC or a LLC, in a country where details of the company's owners are not required to be filed publicly.
The company is formed using a nominee director and/or shareholder to provide anonymity for the owners.
Opening an institutional broker account is not as complicated as it may seem, and the practice is not controversial.
Forex brokers who are knowledgeable about offshore companies are able to open accounts with no problem.
Non-US brokers are often leery of accepting accounts from US clients because of strict regulations of the CTFC.
Regulations change from time to time, and all brokers are different, so it is important to understand your country's regulatory situation before opening an account.
Exercise Caution When Selecting a Broker
When opening a trading account, it is better to do so in a jurisdiction that is well regulated, such as US, UK and Singapore.
We suggest avoiding areas that may still have some untrustworthy or unreliable brokers, such as Cyprus, Belize and Mauritius. Although these locations may not be recommended for opening a trading account, they may be a good choice for opening an offshore company to hold your account.
Seek Local Tax Advice
Since there are different CFC rules for each country, and trading profits in some jurisdictions may be taxable as locally earned income, it is important to get advice from a tax adviser who is competent and experienced in international tax laws before opening an offshore company.
An offshore company should not be formed with the intention to avoid all taxes, since this strategy is likely to fail.
Careful planning is essential because a small oversight in the way an offshore company is structured could result in it being ruled invalid.
Australia is one example of local tax laws. Under Australian law, profits earned by an offshore Forex trading company in which an Australian resident holds control, ownership, or receives benefit, profits will generally be regarded Australian for tax purposes.
Brokers are not usually involved in giving their clients tax advice. They also do not specifically report the income of their clients to specific tax jurisdictions.
This is why it is important to seek the advice of a tax accountant or lawyer who is knowledgeable about rules for CFCs and offshore company structures.
Better Service
Brokers typically hold institutional accounts in higher regard than those of individual traders. Accounts held by an offshore company are generally considered to be more substantial, and tend to be given greater attention.
If you are a Forex trader with steadily increasing transactions, it may be time to consider the advantages offered by placing your accounts in offshore companies.
If you should later decide to start trading with assets from other people, you will already have the private structures set up to facilitate success.
Contact us to learn more about how an offshore company can protect your share- or Forex-trading account.