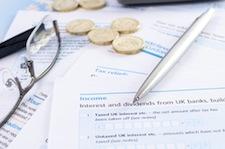 Although the formation of the EU brought unity to its member nations in a number of ways, there remains substantial difference between the laws of those member nations. Tax avoidance strategies in the EU vary by country.
Some offshore tax haven countries have streamlined taxation laws that are fair to large investors, while others, such as Cyprus and Switzerland, have recently caved to foreign pressure and made their tax policies more stringent. Here, we'll take a look at some of the most popular nations among tax-savvy investors.
Latvia joined the EU in January 2014; this happy occasion coincided with the enactment of new tax laws that promise to draw the interest of large investors to this small nation. Profits earned by foreign investors from dividends and stock sales have been tax-free, and there is no tax on transferring them out of the country. Latvia also aims to please corporate investors by offering a corporate tax rate of just 15%.
Luxembourg is another small nation that continues to provide big opportunities to foreign investors. British investors, however, will want to be wary of relying on this nation's tax laws. Luxembourg recently agreed to provide British authorities with information about the holdings of British investors. Nevertheless, within its own border, this European nation continues to refuse to tax bank interest, capital gains, or investment dividends earned by foreign investors.
Although Austria has seen similar pressure to release foreign investors' tax information, this country has made it clear that it will continue to respect the privacy of these investors. Austrian bank accounts continue to be a secure, anonymous choice for tax-efficient investment. However, as pressure on Austria's privacy policies increases, investing in Austrian bank accounts may become increasingly tricky territory that must be navigated with the help of a professional.
Political and economic developments continue to change the way investors look at tax optimization strategies. Although some nations have changed the laws that once made them famous for offering a number of innovative tax avoidance strategies, other nations are stepping up to take their place as a favorite spot for investors to protect their assets.
Navigating foreign taxation laws can be complicated and difficult. Offshore-Protection.com can simplify the process of choosing the best offshore investment jurisdiction for your individual needs.
Contact us, or browse our site, to find out more about Offshore-Protection.com's products and services, designed to create ideal tax avoidance solutions to your specific situation.