Reasons to Hire a Wrongful Termination Lawyer
While most of us want to get a job and advance in our careers, things do not always turn out as planned. There are unfortunate times when you will find yourself getting terminated from work unfairly. For example, your jealous workmates may collude to get you fired – either because they just don't like you or want to inherit your position.
Losing your job is one of the most traumatic experiences in life. Whether you have been fired or laid off in a company-wide retrenchment, the experience can be very humiliating, painful and stressful. The situation however can be more painful when you have been terminated unjustly through sexual harassment, discrimination or other unfair treatments.
Whatever the case, there are rules that protects the employee against unlawful termination. Below, we will look at the situations where you can lay a claim through a wrongful termination lawyer.
Table of Contents:
1. You have a written contract with the employer
If there is a written contract between you and your employer that promises you job security, then you might have a case against unlawful terminating. A written promise for job security may come in different forms. For example, you may have a letter or a document that details scenarios where you may be fired.
There are situations where the agreement is not written but implied. Even though it is very hard to prove agreements that were implied, the terminated employee may still have a chance to prove their case. The court may look at how long you have worked for the company, the promotions you have gotten as well as other positive attributes. If an employer of record is used for dealing with HR, might be the ones held liable in case of wrongful termination.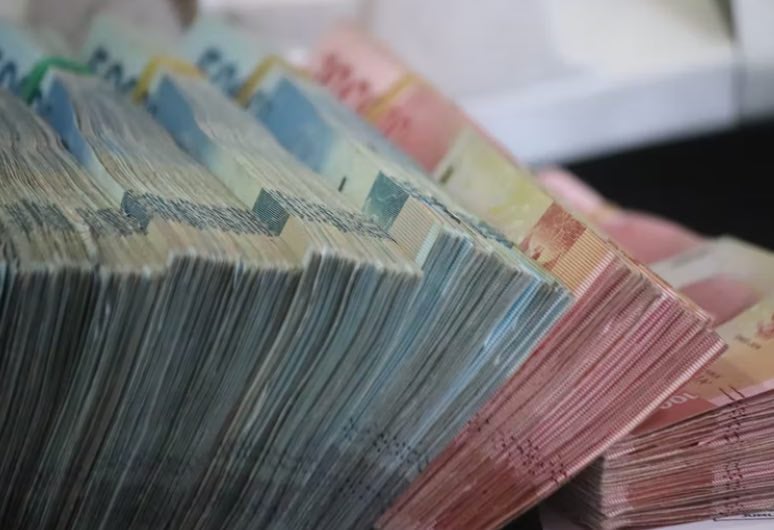 2. Your employer has acted in bad faith
If the actions of your employer were clearly unfair, you need a wrongful termination lawyer to lay a claim for breach of duty of good faith and fair dealing. Below are the situations in which the employer might have acted in bad faith:
Being terminated so as to hire another person at a lower salary
Terminating an employee to stop them from earning a commission
Misleading an employee that they will get a promotion
Transferring employees to undesirable positions to compel them to quit
3. Employer has violated public policy
You can also lay a claim against your employer when they have violated public policy. This applies in cases where you have been terminated from work for participating in a public activity such as attending to a jury, going to vote, serving in the military or reporting an illegal activity in the company.
4. The employer has discriminated against you
In many jurisdictions, it is illegal to discriminate against an employee based of his race, color, religion, gender, age, sexual orientation, pregnancy, disability, and national origin. If you feel that you have been dismissed from work through discrimination, you have enough ground to seek the services of a wrongful termination lawyer.
5. When the employer retaliates against you
The law protects employees against retaliatory action by the employers after engaging in activities that are protected by the law. For example, the law states that an employee should not be fired for filing a complaint with the state against an employer on issues of discrimination, harassment or harsh working environment.
6. When the employer commits fraud
If your employer committed fraud by making and breaking false promises, falsely represented the job, mislead you, thereby causing financial harm, you need to talk to a wrongful termination lawyer. However, you have to prove that the employer committed the fraud intentionally.
7. Employer has defamed you
Defamation may have long lasting effects on your career. Incase your employer makes statements that raises doubt either on your integrity or your ability to do the job; you may launch a lawsuit claiming defamation. In this case, you must prove that the employer made defamatory comments knowingly and according to Bergel Law, that the comments either caused you personal harm, caused you to lose a job or prevented you from getting hired elsewhere.
What benefits will a wrongful termination lawyer bring?
After you have the ground to hire a wrong termination lawyer, it is important to understand the benefits that he will bring to your case. Below, we will explore the roles that the law expert will play in the process. This will bring you many benefits in regard to launching a claim against former employer.
The lawyer will determine whether your termination was actually wrongful.
After job termination, you may be unsure whether you could have been given a longer notice or if the termination itself was wrongful. On the other hand, if you were fired for a cause that you were following, you may be wondering if the employer was justified to fire you.
Also, you may be having concerns on how the employer fired you and thus, think that you are entitled to a claim because of the damages that the dismissal caused.
Helps you understand your rights and entitlements.
Many people are not aware of their rights and entitlements after being terminated from work. In addition, many of these people are not aware of the statutory notice provisions that they should receive before being terminated from work. Legally, employees are owed a reasonable notice based on numerous factors. The wrongful employment lawyer will assess the situation against your rights and entitlements before determining the amount of compensation that you should receive.
Provide advice on whether you have been dismissed constructively.
A constructive dismissal happens when the employer dismisses you after making fundamental changes to your employment term. The lawyer will look at this before determining whether you have a right to resign based on the changes made to your employment.
The lawyer will interpret your employment contract.
If you have an employment contract, it may contain provisions that limit the notice that you receive before termination. Also, the contract may outline situations in which you may be dismissed without a notice. The lawyer will look at this contract before determining whether the employer breached the terms contained in it.
Evaluates what your employer has given you.
If you received a notice and compensation before termination, it is important to talk to a termination lawyer so as to evaluate whether what you received is enough. If you have been offered a termination package or severance package, do not sign anything before speaking to an employment lawyer.
Communicates to the employer on your behalf.
Since it can be very intimidating for a fired employee to face former employer, it is wise to find an employment lawyer who will do the talking on your behalf. This is especially when you are dealing with an employer who was engaged in bullying, harassment and discrimination.
Conclusion
The services of a wrongful termination lawyer are very important in cases where you have been unjustly laid off from work. These professionals specialize in cases where employees have been fired from their jobs in an unfair manner. Fortunately, the above points will go a long way in helping you identify situations where you need the services of a wrongful termination lawyer.