How to Choose the Best Crypto Tax Software?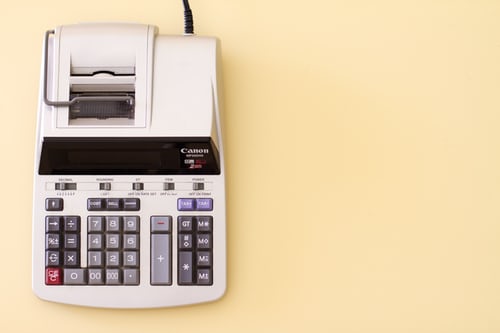 The only certainties in life it is said are death and taxes. With that said, taxes do not need to be as tragic as death and hopefully, with the right help, you will not have too ponder death come tax day.
In this article, we will look into several different pieces of crypto software that help simplify the complexity of cryptocurrency reporting and show you some smart ways to help reduce your tax burden.
Table of Contents: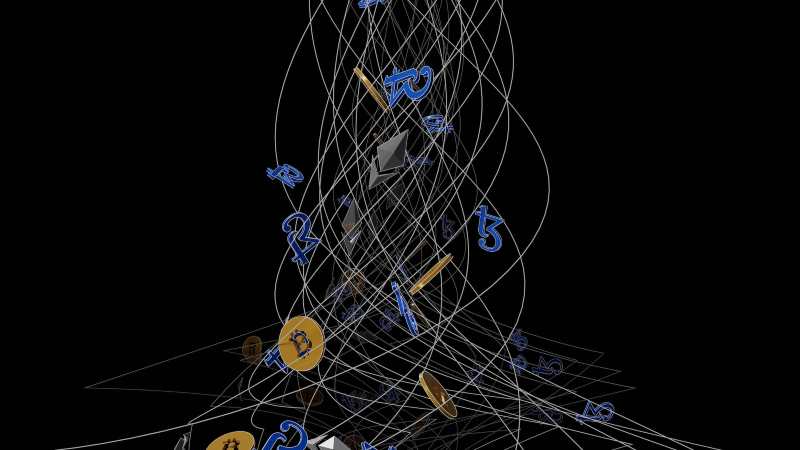 Why Do You Need Crypto Tax Software?
Having to calculate and track every crypto trade is incredibly tedious, if not impossible if you are making dozens of trades a day. Crypto tax laws are fairly complicated and many accountants are even confused when it comes to tax laws, especially since each country has its own tax system in place.
This is where crypto tax software comes into play. By using cryptocurrency trading software to track crypto prices, as well as your trades, you can easily track and get the reports you need for the taxman in just a few clicks.
The alternative is that you would have to go back and calculate and track every trade you did over the year in order to calculate your tax obligation.
How Do Crypto Tax Programs Help You?
There are a few different ways that crypto tax software can help you.
First, it can calculate your taxable income much easier and save you loads of time
Second, it gives you more accurate information about your trades allowing you to either reduce your overall liability or increase your deductions which can directly translate into a reduced tax burden for you year after year.
When choosing a cryptocurrency tax software you likely have many questions such as:
Will the program tracks all of my trades and show realized gains/losses?
Does the program allow me to import transactions from multiple wallets?
Is the app easy to use?
Can I have multiple people using the same program and if so, how many users at one time?
Do I need to pay an extra fee for my accountant to have access to reports on their computer?
Let's see if we can answer some of these questions for you.
What We Offer? Offshore Protection provides offshore strategies to restructure your business and assets. See our services for more or get in touch and see if an offshore plan is right for you.
Get A Free Offshore Consult & Start Your International Plan
How Do Crypto Tax Services Work Together with Trading Software?
Crypto tax services not only give you the ability to track transactions in real-time , but they also help with the reporting process. After creating your report, it can be exported directly into any third-party personal accounting software where it then can be added into your overall tax return.
The tax software can alternatively be given to any qualified accountant or individual who is responsible for filing for your taxes. The crypto tax software simplifies the reporting process as automatically searches and documents all trades instead of having to do it individually. The output can then be used with any other tax software that you use to file taxes with or taken to an accounting firm.
Best Crypto Tax Software To File Your Taxes Fast
1. CryptoTrader.Tax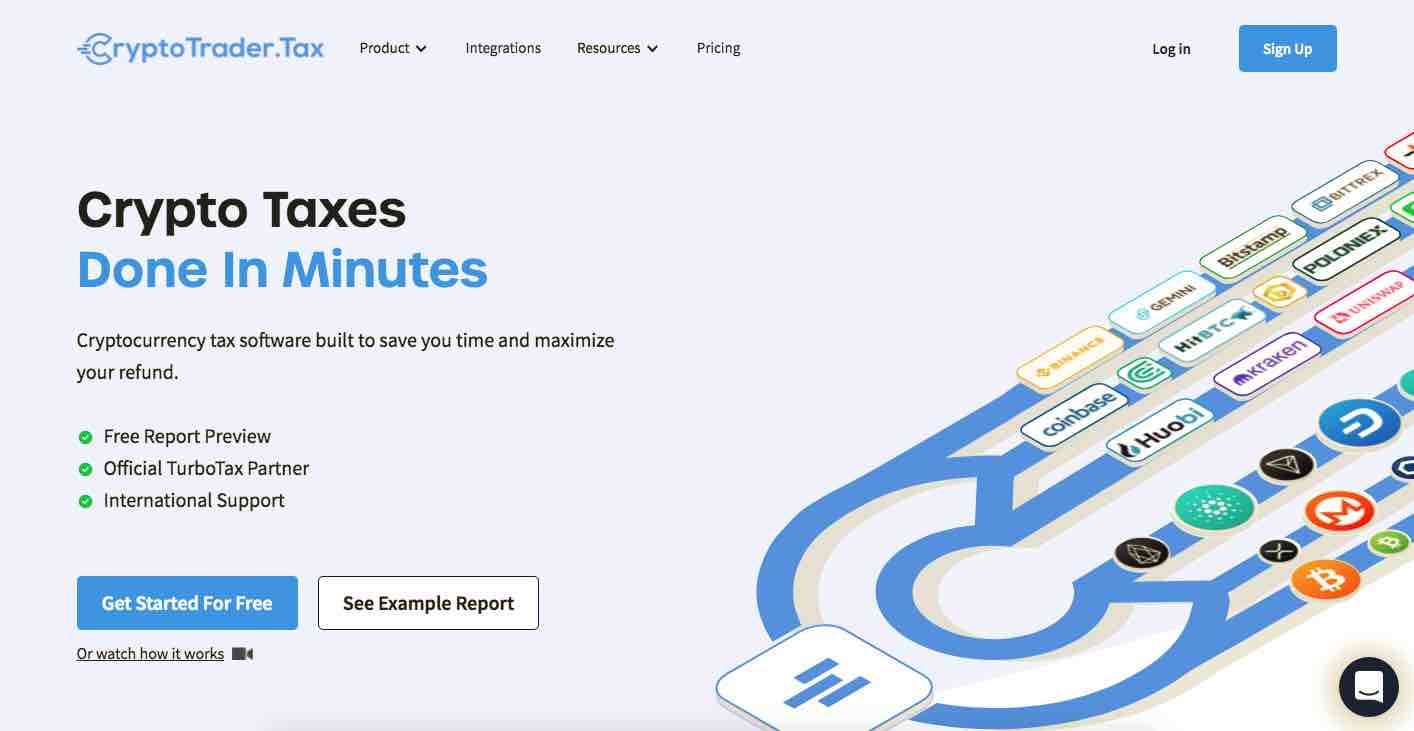 Cryptotrader.tax is a user-friendly crypto tax software that provides a lightning-fast way to calculate a portfolio's capital gains, losses and taxes owed. The software is capable of making calculations and deductions in several fiat currencies as well as seamlessly integrating with just about all of the major crypto exchanges.
This tool is more oriented to the US crypto market, though it does offer support to traders in any country that accepts LIFO (Last in-First Out) or FIFO (First In-First Out).
CryptoTrader offers free signups with pay at the end option which allows you to get a sense of the software and what it can do for you before you purchase which you have to do only pay if you are needing the tax reports. What makes this software so easy to use is that you can get a history of all your trades in a few clicks of a button.
2. Bear.Tax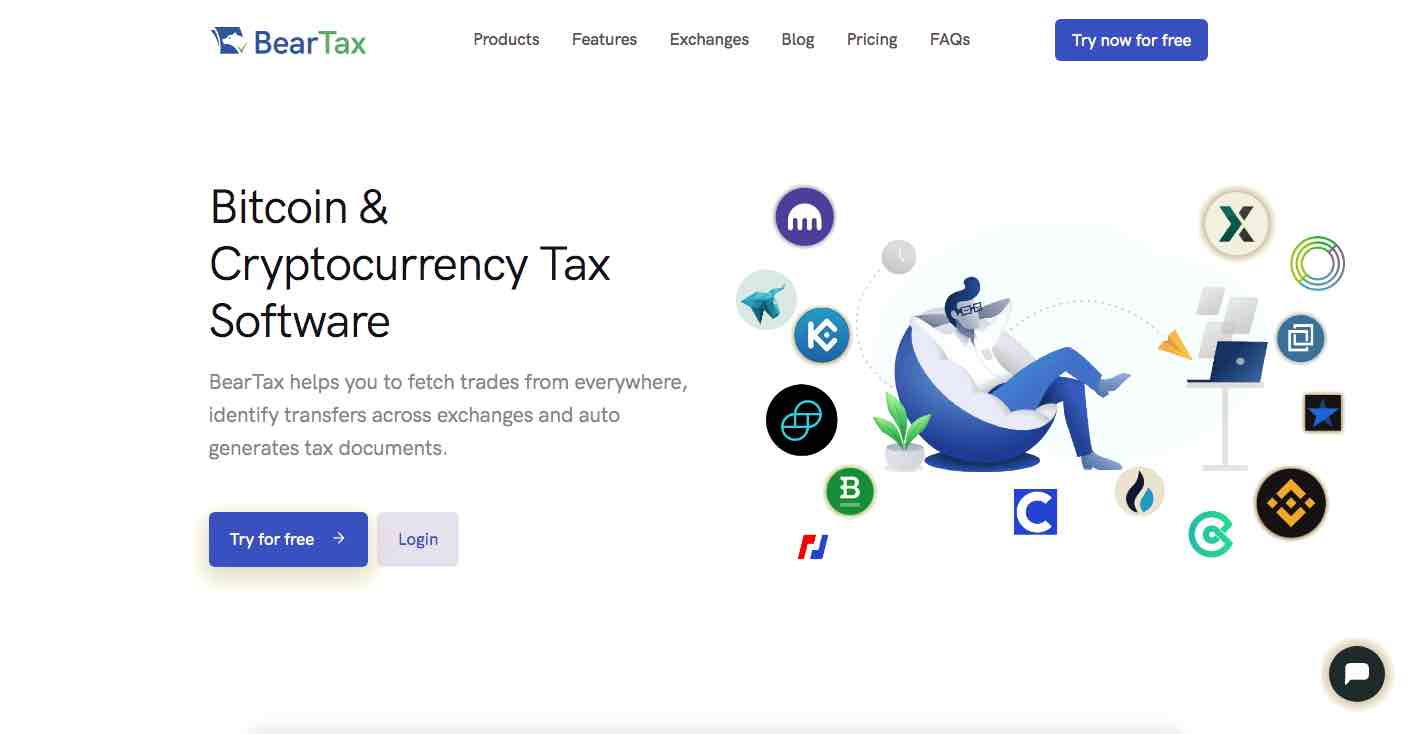 Bear.Tax offers traders an easy way to file taxes by importing portfolios by API integration or by uploading CSV files. Beartax was made primarily for US residents in mind although it is still possible for non-US persons to benefit from it.
The software allows you to calculate crypto earnings such as gifts, staking rewards, airdrops, and voting rewards easily. What makes this, and other crypto tax software so valuable is that you can get all the tax information that you need in minutes instead of wasting hours and even days or your time trying to calculate all the transactions you have made over the previous year.
You also can integrate the software with other third-party tax software such as Turbotax which allows you the ability to gather all your tax data together in one place.
3. CoinTracking.info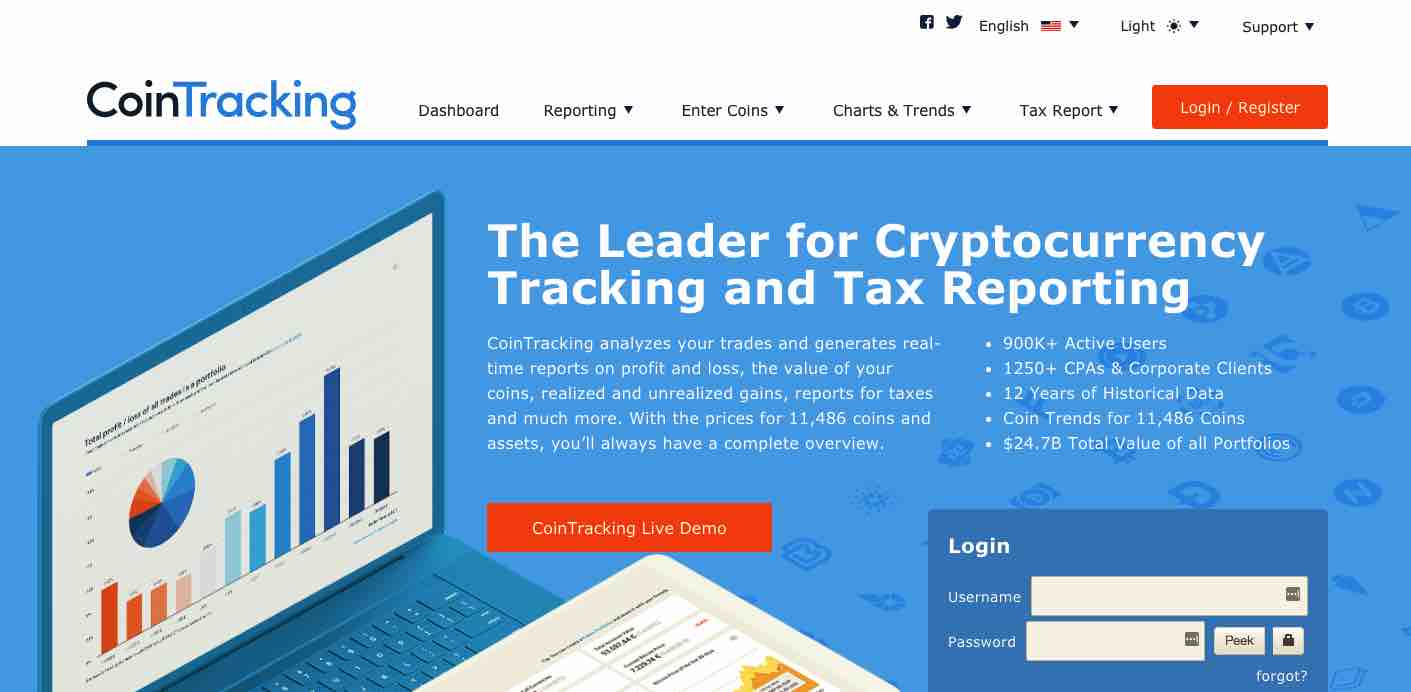 CoinTracking.info is one of the most popular pieces of crypto tax software that began back in 2013 and can be used in over 100 countries around the world with over 700,000 users, and over 1000 certified professional accountants and corporate customers using the platform.
CoinTracking has a database of over 8,000 different crypto assets and is supported by over 70 exchanges and currently at 8 different crypto wallets.
Some of their other analytic tools allow you to have a look at personal your portfolio analysis, trade imports, tax declarations, coin charts, coin trends etc...
What is a Crypto Taxable Event?
A taxable event is an action made using crypto that you must include in your tax return. According to the IRS a taxable event includes anytime you:
Exchange crypto to fiat: Crypto is seen as property (like a house) which means that just like when you sell your house you have to pay taxes on the sale.
Exchange crypto to crypto: Because crypto is seen as property, therefore any exchange done with crypto, even with another crypto asset is an exchange in property which makes it a taxable event.
Buying goods & services: Anytime you purchase an item or buy services you are essentially selling your property, and then converting that property to cash to make the purchase
All other exchanges of crypto: All forms of buying and selling crypto whether it's to and from fiat currencies, cryptos, which includes mining
How To Legally Avoid Paying Crypto Taxes
There really is no way to avoid paying taxes....unless of course, you move. The only way to completely avoid paying taxes is if you move to countries that have no capital gains taxes on crypto. Establishing residency is no simple matter and will require more than just buying a plane ticket and renting an apartment.
Residency is usually determined by how many days you spend in a place a year, with many countries now adding a second layer of residency qualifications based upon economic ties to the country.
This is where taxable residency comes into play which is usually based upon whether you have significant ties to a country that are found in physical assets such as back accounts, ownership of physical property including houses, cars, or any other physical assets.
Other Ways to Reduce Your Crypto Tax Burden
Besides moving abroad to a crypto-friendly country, there are a few other strategies that can be used to reduce your tax burden for crypto trading.
Sell your crypto assets in a low-income year - If income is low for one year and you have a lot of short term gains, selling immediately will allow you to exist in a lower income bracket
Lower your taxable income - lower overall assets means lower taxes (simple isn't it)
Holding your crypto assets - Hold your assets and do not trade over the short term reduce short term capital gains
Renounce Your citizenship - Move to a country with no capital gains on crypto
Gifting your crypto assets - Give your assets to family or charity which gives you deductions of up to 15k
Reside in a country that has no capital gains - though Americans must still file and pay taxes on anything above 120k
Invest in an IRA - Self Directed IRAs allow you to defer your taxes
Conclusion
Taxes do not have to be complicated. Whatever your crypto tax situation there is a solution that may just allow you to pay less taxes, quicker and more easily than ever before. Get in touch for some crypto solutions.
For more information on Crypto