What is Offshore Banking?
Offshore banking typically refers to the use of banks situated outside of the jurisdiction where the depositor—person or corporation—resides.
These services are commonly sought out in jurisdictions with lower tax rates (tax havens), which bear both financial and legal benefits.


Benefits of Offshore Banking
Offshore banks typically provide individuals and corporate entities with the following advantages:
Increased privacy
Nil taxation or lower taxes
Convenient access to deposits
Shielding from home country, financial, social and/or governmental unrest

Two Broad Types of Offshore Bank Accounts
Type 1: Ordinary current or savings account for standard commercial or private use, with a modest minimum opening balance of from US$1000 to US$10,000; and
Type 2: Private client banking accounts that specialize in private investment banking and require a higher minimum opening; in most cases they require starting balances of US$100,000 or more (many require a seven figure minimum balance).

Type 1 Offshore Bank Account
These are designed for those that need:
somewhere to 'park' some funds
an account to receive commission or investment dividend payments
a general commercial type of account
Investment options are usually relatively limited beyond term deposit or C.D. types of investments. They provide little or no personalized banking services or investment portfolio management. With the extensive internet banking facilities they all have, having to talk to an officer is likely to be a rare event.
Many are now starting to change this approach and some now offer in-house brokerage facilities as well as other investment options.

Type 2 Offshore Bank Account
These provide much more personalized services and investment portfolio management. They can provide a much wider variety of investment options beyond just simple term deposits, and in many cases 'in house' investment products.
They usually expect a substantial minimum amount to be kept on deposit at all times, in order for the relationship to be maintained. They are only interested in long-term relationships where it is expected that the bulk of funds stay on deposit for at least 6 months and preferably longer.
This is an ideal option for those that have a nest egg that they wish to preserve in the most safe, private and conservative way possible for the long term. It is not a good choice where funds need to be moved in and out on an ongoing basis.
The 'Type 2' are traditionally exemplified by Switzerland, but also Andorra, Liechtenstein, Austria and increasingly Singapore. However, Switzerland does not offer the best secrecy options, as everyone now knows; plus, there are better options in Panama or Singapore, where in general there is far better secrecy. These 'Type 2' banks usually require a personal visit although if the deposit is large enough they will come and visit you.
We also can arrange for accounts in other jurisdictions on a case-by-case basis. In many instances, this has to be done in conjunction with an incorporation executed in the same jurisdiction.
Typical examples are a Seychelles corporation along with a Seychelles accounts (see Seychelles corporation and account package) or a Hong Kong corporation along with a Hong Kong account (see Hong Kong incorporation and account package).
Many clients need an EU corporation because of the requirements of EU based merchant credit card processors or for marketing reasons. In this case we usually recommend Cyprus or the U.K. (LLP) as tax-free incorporation options along with an account in one of those EU jurisdictions or another.
Almost all of our Corporate, Foundation and Corporate/Foundation Combination Packages include an offshore EUR or USD debit card and an offshore 'Type 1' account.
Our entry level accounts with these packages make for a suitable entry level option for clients from all over the world. They provide:
Comprehensive internet banking service
Debit cards
Checking and savings accounts that pay higher than normal interest
Variety of innovative investment offerings
Privacy (strictly observed)
Account operations (can be done in any major currency)

Best Jurisdictions for Offshore Banking
Due to their relatively easy documentation requirements, multiple currency options and no need for physical presence at the bank, our most popular offshore account jurisdictions are:
Belize
St. Lucia
St. Vincent
Some of the best offshore bank account options in the world, with large international as well as local banks, but where physical presence is almost always required are:
Panama
Hong Kong
Singapore
If you cannot procure a banking reference letter, which some have difficulties obtaining, we can provide facilitated bank account opening options in:
Hong Kong
Singapore
Seychelles
Latvia
In some cases, a local company must be formed in the same jurisdiction as the bank, because of the difficulty of opening a bank account with a foreign company (e.g. Panama and Hong Kong).
Many offshore jurisdictions have so seriously eroded banking secrecy laws that we can no longer recommend them as suitable jurisdictions within which to bank.
Such jurisdictions include the British-Dependent Territories:
British Virgin Islands
Montserrat
Turks and Caicos Islands
Cayman Islands
Anguilla
Bermuda
Isle of Man
The Channel Islands
This does not mean that banking in these jurisdictions should be absolutely avoided at all costs, since all jurisdictions now have at least 12 information-sharing agreements with certain countries. This was the minimum required to get them onto a so called 'white list'.
Consideration should, therefore, be placed on how important banking secrecy is above other factors for your type of business. This may depend on your country of residence and what information sharing agreements it may have.
As of 2014, the U.S. FATCA (Foreign Account Tax Compliance Act) makes it very tough for any U.S. citizens or residents to obtain any type of banking secrecy if the account will have more than US$50,000 in it at any time. This is due to the U.S. reporting obligations thrust upon all foreign banks that wish to maintain their own U.S. based correspondent or branch banking arrangements. Of course U.S. citizens and residents were always supposed to report their signatory authority on any offshore account with US$10,000 or more in it, so not much has really changed other than the fact that it is no longer option to hide the existence of the account.
It is possible that other countries will try and emulate the U.S. and attempt to corral their citizens/residents funds within their national financial system, although they are unlikely to be as effective. Despite the increasing popularity of alternative currencies to the USD it still accounts for an incredible 60% of the world's transactions.

Requirements for Opening an Offshore Corporate Bank Account
The requirements for opening an account typically vary from one bank to another, but some documents are common for all. (Note that banks in Hong Kong, Singapore, Seychelles and Latvia do not routinely ask for reference letters, but most others do).
The common requirements for opening corporate accounts typically include the following:
Original or certified copies of the corporate documents issued by the appropriate regulatory authority (Memorandum & Articles of Association/By-laws), Certificate of Incorporation.
Certificate of Good Standing (if the corporation is older than one year).
One bank reference letter for each signatory to the corporate account and covering at least a period of two years. References need to be on the letterhead of the referring bank and simply need to state the length of the relationship and something positive about it. Most banks will have their own approved formats.
One professional (i.e. lawyer, accountant etc.) or business reference letter as above.
Legible copy of passport with apostille for each authorized signatory, beneficial owner and director on the account.
Proof of Address (utility bill, credit card statement, mortgage statement, local authority tax bill from within the last 60 days).
Most banks require a short business plan or overview of the business.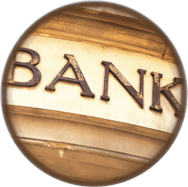 Related Articles: Offshore Banking and Investing

Offshore Banking Introductions from Offshore-Protection.com
We specialize in providing offshore account solutions for our clients that do not require a personal presence, but also offer options in jurisdictions where a physical presence is necessary.
We form relationships with financial institutions of all types that prefer to deal with introductions from a law firm rather than with persons who contact them directly.
All provide online access and almost all allow you to execute a wire online.
Offshore-Protection offshore bank and brokerage accounts in:
Austria
Andorra
Singapore
Liechtenstein
Some of our most popular packages with Offshore Bank Accounts:
Anonymous

Panama Corporation

with St. Lucia Bank Account

Seychelles Corporation

with St. Lucia Bank Account

Nevis LLC

with St. Lucia Bank Account

Belize Corporation

with St. Lucia Bank Account
Anonymous

Hong Kong Corporation

with Bank Account

Seychelles IBC

Owned by Panama Foundation with Bank Account
Offshore-Protection.com offers bank accounts with the following institutions:












If you are ready to order or if you need some questions answered before proceeding, simply click on the 'LET'S GET STARTED' button below and let us know your specific offshore banking and offshore company formation needs.