What Offshore Jurisdictions have the Best Offshore Corporate Services and Tax Benefits?
Table of Contents:
What is a Tax Haven?
Tax havens are low-tax or tax-free countries with laws that maximize personal and banking privacy while minimizing taxation and regulatory interference for individuals and corporations.
Often misspelled as 'tax heavens', these offshore jurisdictions specialize in furnishing financial, legal and business services to non-resident individuals and companies who are looking to reduce their tax burden, open an offshore bank account, maintain a level of privacy not found in their home jurisdiction.
An offshore tax haven is the most efficient way to reduce your taxes.
Offshore tax havens that offer financial advantages to individuals and companies do so as a way to attract foreign capital into the country. And this is perfectly legal, despite what the disinformation campaign against tax havens have said.

Low tax countries, in an attempt to seek out a comparative advantage, (as you may know many offshore tax havens are ex-colonial countries who have little competitive advantages after being colonized and stripped of their resources for over +100 years) do so by offering flexible structures, strong asset protection and tax benefits - as often these advantages are not found in more developed high-tax countries.

Financial regulations in many other countries, (often high-tax & high-regulation) though typically enacted with the best of intentions, they tend to make business more complicated and restrictive than it needs to be.
As a result, many offshore financial centres have responded to these concerns by adapting a more business-friendly regulatory structure.
Offshore Financial Centre: A Definition
An Offshore Financial Centre or (OFC) can be defined as 'as a country or jurisdiction that provides financial services to nonresidents on a scale that is incommensurate with the size and the financing of its domestic economy.'±
While this is but a definition, the reality is that OFC's are not so easily defined as many onshore financial activities taking place in modern financial centers have similar corporate laws and company structures that are found in traditional offshore companies and jurisdictions.

An offshore financial centre or offshore country has nothing to do with the location, but is to do with the designation or its laws that have been written in a way to attract non-resident business investors.
Some nations make it easy to manage corporations formed in their jurisdiction, attracting certain type of investors or clients seeking a certain type of financial services, while others jurisdictions created supportive regulatory structures or strong privacy laws.
Offshore Jurisdictions Are Not Just Some Small

Remote

Islands
An offshore jurisdiction really can no longer be defined merely as a group of renegade islands in the Caribbean. Contrary to popular belief, there are certain states in the USA where it is easier to get an anonymous shell company than in other well known tax havens such as the Cayman Islands and the Bahamas.
And since even the USA rejected the signing of the CRS (Common Reporting Standard) it has one of the most secret offshore financial industry in the world; taking the #3 spot just behind Switzerland and Hong Kong.

There are many modern jurisdictions that can be seen to be offshore financial centers, though might commonly be perceived and accepted as a modern financial hub. For instances, places like the United Kingdom, Netherlands, and Ireland are recognized as being a tax haven for many multinational corporations.
Despite the countries being a centre for many other financial activities, each country offers a low tax offshore company formation structure that allows individuals and companies no taxation on all foreign sourced income.

An offshore corporate structure can be found not only in traditional tax havens but also in formal modernized high-tax countries. Low or zero tax, minimal reporting standards, use of nominee directors, and shell companies all of which bear the hallmark of an offshore financial centre can be found in places like Ireland, Estonia, Cyprus, Malta, and United Kingdom.
There really is no easy way to differentiate one type of Offshore Financial Centre from another, whether it is a traditional tax haven, or modern corporate financial centre many share the same favorable laws supporting finance, banking and capital all supporting the same thing - the possibility of non-resident companies benefiting from keeping income offshore.
When selecting a suitable tax haven country, be sure to consider all of your investments' unique needs, as each country, structure, financial vehicle offers something unique.
At Offshore-Protection.com, we are poised to help you identify these needs and subsequently develop an offshore market strategy that maximizes profitability and long-term success.
What Type Of Individuals Use Offshore Jurisdictions?
Offshore jurisdictions are for individuals and corporations who are looking to minimize their tax burden by finding an appropriate offshore haven with a complimentary corporate structure that allows for maximum flexibility and privacy.
An offshore company or product properly managed can be used by:
International investors

through an offshore company

Wealthy persons

who have wealth that needs strong asset protection measures

Individuals

looking to secure intellectual property

Companies

looking to have a subsidiary or headquarters in an offshore environment

Online businesses

that have no physical presence

Corporations

looking to take advantage of regional trade advantages

Startups

who want to maximize their profits and minimize tax burden

Consultancy services corporations

of any kind that need not be based in any specific country

Directors or managers

looking for estate planning and wealth and management

Anyone

who has an international lifestyle, 'digital nomad' or dual citizen and are looking to minimize their tax footprint
An offshore structure can be used for virtually any financial venture.
There are no shortage of uses and combinations that can be had depending upon your needs.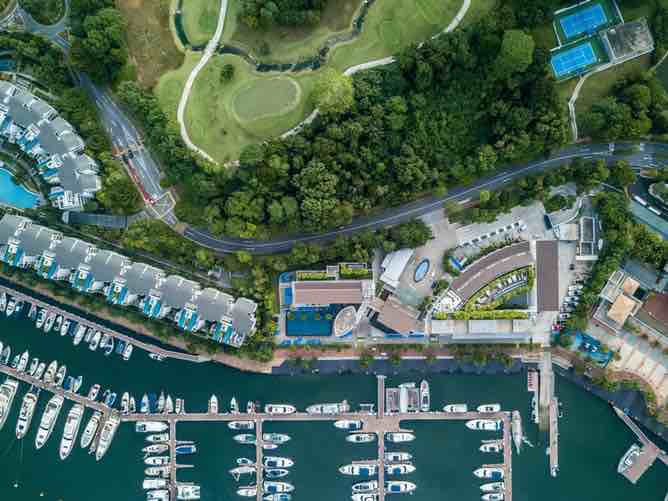 How to Benefit from an Offshore Jurisdiction?
Offshore Jurisdictions with No Taxation and Few Regulations
As we have said, many states and nations design their policies with the goal of attracting business from foreign investors, who understandably want to be as tax-efficient as possible.
Look at, for instance, where major multi-national companies have their business offshore accounts and subsidiaries; Apple's European headquarters is in Ireland, Facebook is in Delaware (Yes the US is a corporate tax have too!) and Google is in Bermuda and the Netherlands amongst others.

These modern low tax tax haven countries have tax policies and bodies of corporate law which provide a good financial climate for large investors and corporations who want to minimize tax exposure and onerous financial regulations.

The state of Delaware in the US, for example, drew business to it in the early 1900's by enacting laws that made it far easier to form and manage a corporation, as a result half of the worlds biggest companies have incorporated there.
More traditional tax haven countries that have made a name for themselves by offering many of the same tax advantages and are always near the top the list for their efficient corporate legal structure include Panama, British Virgin Islands and Seychelles.
Other offshore nations that fall on that list, who also made a name for themselves by building business-friendly regulatory structures, include Nevis, Mauritius and, to name a few.
Companies and individuals place a high value on the security of their funds, which is not always respected by their home countries as many banking systems are weak and lack sufficient security.
For instance, though the US is seen as one of the worlds top places to conduct business, its banking system, is abysmal.
China has safer banks that the US. Top international banks and jurisdictions with the best banking systems tend to be found in Switzerland, Hong kong, and Singapore all consistently topping the list.


Internationalizing is an important aspect of any asset protection structure.
Diversifying ones assets through multiple holding companies and offshore bank accounts spreads the risk and enables a greater security in case of bank failure, seizure, or forfeiture which has happened during the 2008 crises in Hungary, Argentina and Greece.

Because privacy laws are constantly shifting in this day and age, it is frequently wise to speak with an advisor about selecting an offshore financial center in regards to current tax regulations and privacy regulations.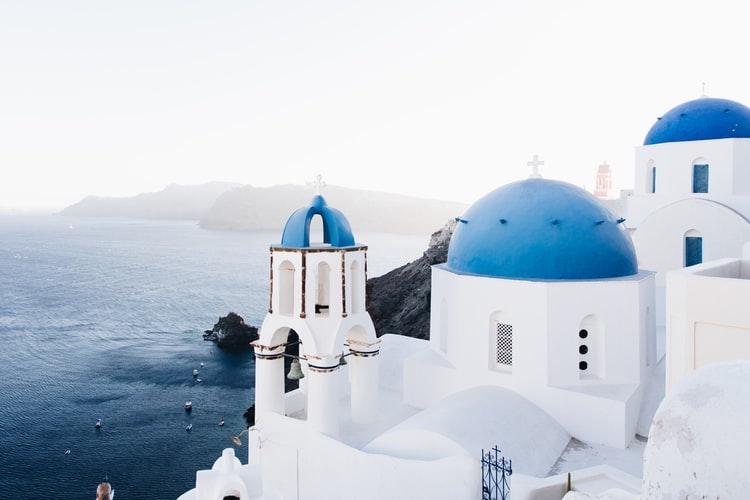 10 Factors that Matter to Find the Best Offshore Jurisdiction
Selecting a tax haven country is an integral part of establishing an offshore structure or financial account. The jurisdiction that you choose should have at the very minimum, the following 10 characteristics:
1. Low Tax Jurisdiction - With little or no taxation including no capital gains tax, no income tax, no inheritance tax, no gift tax etc...
2. Favorable Incorporation Laws - Corporate laws should allow for one Director from any country, have efficient processes, and protect the rights of the vehicle
3. Stable Currency - The country should have no restrictions on the movement of funds in or out of the country
4. Privacy Laws - There should be privacy laws that protect you from public and governmental scrutiny keeping safe your personal information and accounts and shield you from foreign arbitrage
5. Stable Government - Your offshore jurisdiction must be politically and economically stable to ensure continuity and environmental security
6. Growing Economy - The economy should be open to international markets, transactions and the movements of both physical and physical goods and provide a diverse environment for business and investment
7. Secure Banking System - There should be a sophisticated banking system offering a diverse range of financial and banking procedures
8. Favourable Communications System - Communications systems should allow for stable and secure source of communications across all channels
9. Reputation - The reputation of the country should be in good standing as a secure and stable offshore jurisdiction
10. Time Zone Compatibility & Close Location - the time zone should be such that you can contact your offshore provider or financial institution during business hours
Offshore Jurisdiction List
Europe
Caribbean
Indian Ocean
Asia-Pacific
Central America
Middle East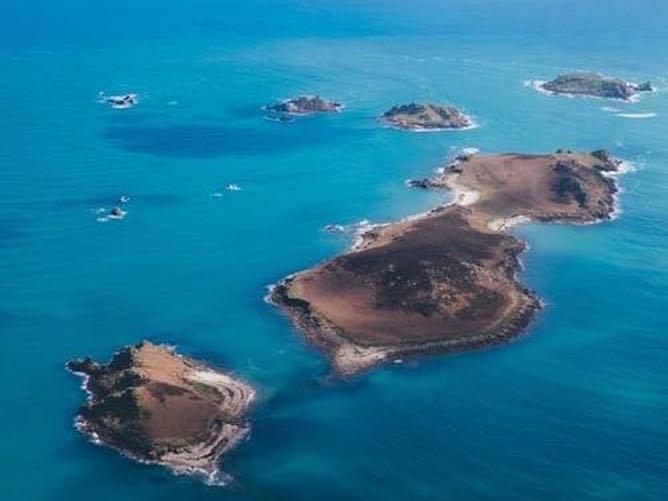 Top 5 Tax Havens List: Best Tax Havens For Individuals
Our top 5 Jurisdictions we highly recommend are:
Panama

Nevis

Dominica

United Kingdom

Scotland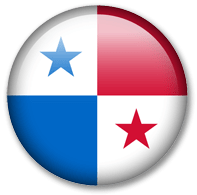 Panama our first pick, as we said because of its overall advantages. It has a formidable offshore jurisdiction legacy that has been offering offshore company packages for decades.
Despite the negative press since the revelation of the Panama Papers, Panama is still one of the worlds best offshore jurisdictions due to its location, price, fast incorporation times, flexible corporate structure and no taxation requirements.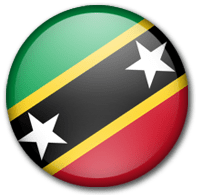 Nevis takes our number two spot due to its strong asset protection clauses, which have remained intact these last years. It still allows bearer shares and nominee shareholders.
There are no requirements for annual returns nor are the company registry's made public ensuring discretion. The application process is not as onerous as many other jurisdictions and can be done in a matter of days.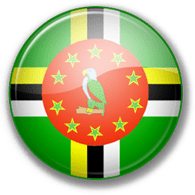 Dominica takes our number three spot as it has very reasonably priced offshore products with modest annual fees, has seen a surge in offshore company formation the last two decades which has lead to a very well formed offshore financial market.
It has strong asset protection laws and strong legislation that prevents creditors from attacking funds held in Dominica banks or offshore structures. It has a well developed financial industry that i=continues to support the offshore company formation market.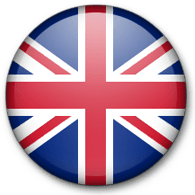 The United Kingdom might take many by surprise, though it takes our number four spot as it offer many of the offshore benefits such as tax savings and corporate flexibility, yet in a modern financial 'onshore' environment.
With a pass through LLC structure, individuals are free from all taxation requirements from all foreign earned income.
While one does not have the same privacy as public registry's are open to the public what you do get in exchange is worth it: access to numerous trade agreements, European markets, a host of Double Taxation Treaties, as well as a world class financial jurisdiction in which to conduct your offshore business.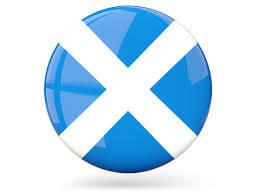 Scotland rounds it out with our number five spot as it like the English LLC benefits from many tax advantages similar to its cousin.
The Scottish Limited Company provisions are enshrined in some of the oldest company formation legislation, the Partnership Act going back all the way to 1890.
The financial service sector is well formed with companies and individuals taking advantage of European financial and economic markets together with no taxation. Individuals still manage to benefit from the tax advantages all the while in a well developed financial market.
Best Offshore Corporate Structures
What is really required to ensure you are covered on all fronts is a multi-jurisdictional business strategy.
As today many jurisdictions have been forced to change their offshore financial legislation (CRS, FATFA) to adhere to the demands of certain international financial organisations (OECD, IRS, EU). Though one can certainly reap many benefits from any single offshore country.
The best guarantee is to use multiple offshore structures in multiple jurisdictions. Why you ask?

With more and more global regulations and money-laundering initiatives being formed, such as the Financial Action Task Force FATF together with much more restrictive KYC requirements, many offshore jurisdictions have been forced to change their offshore corporate laws to ensure compliance, else risk being 'blacklisted'.

Banking and Offshore privacy is still a major concern in the offshore industry, and is something most would like to keep, but there needs to be new ways of re-structuring offshore entities to face the changes in the financial reporting and global regulatory environment.


Offshore Business Strategy: Company Formation in Multiple-Jurisdictions
Using Several Countries as an Efficient Offshore Corporate Structure
The only way to ensure asset protection is through the formation and administration of offshore entities set up in multiple tax haven countries, which include, IBCs, foundations, trusts, bank accounts and other vehicles.
The strongest offshore structure is one that takes advantage of a multi-jurisdictional approach, or an International Fiduciary Structure which combines some professional management services, designed specifically to meet the changing circumstances of global business and banking needs while offering the best security and asset protection available.

Creating an offshore structure, combining two different company formation products in two-separate jurisdictions gives a multi- jurisdictional advantage.
For example, a company can be formed and held in Panama with the use of nominee services, and becomes the company director of a Nevis LLC (where the assets are held) using corporate directors and shareholders.
This enables the individual starting the multi tiered structure to remain discreet and well insulated as there are two different and separate sets of corporate laws that protect each offshore entity.

Consequently, any court order, suit or claim must navigate two separate legal system, many of which do not recognize foreign court ordered civil suits, or if they do, they have lengthy and very costly legal processes which almost guarantees the assets invulnerability.
Without a clear indication of criminal activity, there would be virtually no way to break the iron clad asset protection structure.

We have agents in almost every other major offshore jurisdiction, so if you have special jurisdictional requirements or preferences outside of these that are listed in this site, please contact us and we will give you the pros and cons of your choice(s).


---
* Offshore Corporate Services in Tax Havens *
Offshore-Protection offers these services when you pursue a product in any Offshore Tax Havens:
Company Formation - LLC, LLP, LP, Ltd., Non-resident companies, Trust, Foundations etc...
Offshore Bank Account- Offshore Banking services available in over two dozen countries
Offshore Bank Formations- Private Banking formation operations in Panama and Vanuatu
E-Commerce Solutions - Offshore merchant processing for high risk transactions
International Fiduciary Structure - Multi jurisdictional with two structures in two locations
Shelf Corporations - Ready made corporations
Second Passport - Citizenship by investment programs, visa and residency permits
Trademark Registration - Global, USA, UK, EU business trademark registration

Offshore Business services:
Account Signatory Services
Private Annuity Contracts
Re-invoicing Services
Nominee and third party services
Company Management Services
Mailing Forwarding Address
Virtual Office
Investigate the offshore tax haven list above and if you would like insider information Contact us if you would like to see what offshore business structure is right for you.