Canada Trademark Registration
Looking to Trademark a Logo?
The Trademark registration process in Canada though much simpler and more straightforward than the US, can take anywhere from 18-24 months. There are 'no use' requirements before a trademark is filed, however, it must be used as in many other countries, to make sure it's not challenged and canceled and must be renewed every 15 years.
There are important distinctions that should be know between a company name, business name, and trademark.
Company name: Legal name of the company, registered provincially or federally (Note: a company may own more than one brand and do business under more than one name
)
Business name: Name under which you conduct your business. (Ex: Skype which is owned by Microsoft)
Trademark: A trademark may be one word, a combination of words, or logos
Differences between U.S. and Canada Trademark Registration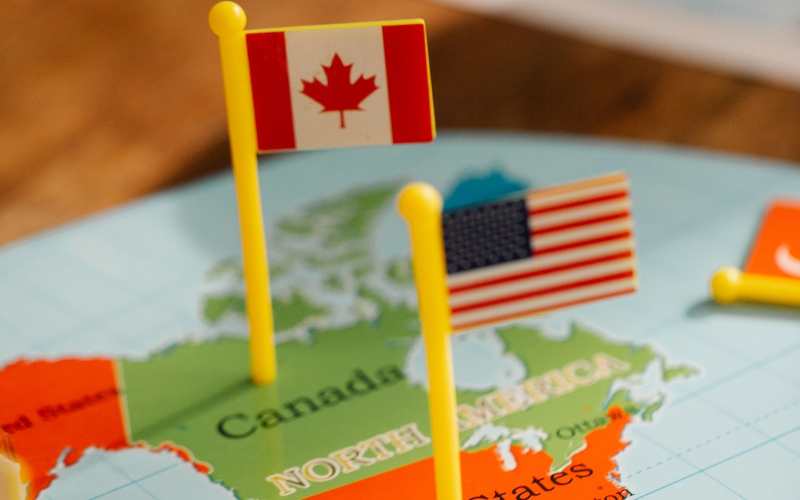 In Canada, the criteria for 'using' the trademark is simply selling your products with your trademark being displayed either on the actual products or on the packaging, while the criteria for 'using' the trademark for services, means advertising the mark in Canada or performing the services in Canada.
The US and Canada trademarks have similar trademark application requirements. However there are some important differences. In Canada:
An applicant pays the same filing fee regardless of the number of goods or services
Recently started accepting applications for non-traditional types of trademarks
A single trademark register is used
Renewal procedure is every 15 years
Cant divide 'intent use' and 'use'
Opposition period is two months
18 months from for application
More lenient for time extensions
Official trademarks are available
Trademark Registration Requirements
Name and address of the individual or company
Trademark name or logo
Provide a list of products or services you plan on selling
Provide details on whether the trademark been used in Canada. If yes, the date of first sale for each product or service
Trademark Application Process
Step 1 - Trademark search
Step 2 - Application is filed electronically
Step 3 - After 6-8 months the trademark is either approved or needs revision
Step 4 - Your trademark is approved and ready for publication
Step 5 - Trademark is published for opposition for a period of 2 months
Step 6 - Final registration is paid and the declaration of use is submitted within 4 months after publication
Step 7 - Usually around 18 months after filing you will officially be registered with your trademark
Canada Trademark Registration with Offshore Protection
Join thousands of satisfied clients who have experienced the Offshore Protection advantage for more than 25 years. When you purchase any of our offshore or trademark products, you'll get FREE support from our lawyers to help answer your overseas company day-to-day management questions.