A Step-by-Step Guide to Going Offshore
A Step-by-Step Guide to Going Offshore
A Simple 3 Step Guide to the Offshore Company Formation Process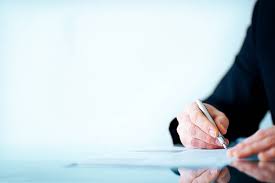 The offshore industry is a sector filled with contradictory notions fueling the publics perception that is prone to exaggerate and scandalize. In todays world of disinformation it is difficult to discern fact from fiction. Establishing oneself offshore has never been more popular, as many people are seeking alternative resources to protect themselves in uncertain times.
The Offshore Company formation process is simple, straightforward and can be completed in a matter of days with just a few basic personal details. This article is to take you through the Offshore selection, registration, and formation process in order to break the commonly held idea that a company formation process is complicated and burdensome.

1) Selection
Chose your jurisdiction and Offshore structure
The first task it too chose what jurisdiction and offshore vehicle that is right for you. While not all jurisdictions and offshore structures were created equally, there are many similarities and overlaps, without as much difference and variances as one would expect. However, it is important to ask yourself:

What is the main function of the entity?
There are many functions including Asset Protection, Charity, Estate Planning, Trust, Charity, Business, Estate, Investment, Holding Company, etc...Depending on your needs there are different offshore structures suited whether that is a Trust, Foundation or International Business Company.

Where in the world would you like to incorporate?
While there are formation vehicles all over the world, it is important to consider: Do you want to visit the destination and have easy access to it? Do you want to live in close geographical proximity? Does your potential jurisdiction have Tax Information Exchange Agreements or Double Taxation Agreements with your country of residence? Depending on where you live and your needs there will be any number of paired options that will be suitable.
What other services do you need for your company?
There are a number of associated services that can be coupled with your offshore structure, such as: opening an Offshore bank account, secretarial services, mail forwarding, re-invoicing, virtual offices etc…
2) Registration
Gather your personal, legal and financial information
Generally all that is required are the Name of Director(s) or Beneficial Owner, copy of Passport, Physical Address, Processing and Governmental Fee. Depending on the company and jurisdiction there might be a few more minor pieces of documentation such as Due Diligence

or Know Your Customer forms that will need to be completed before the registration process can be finalized.
3) Formation
Double-Check that you have received all the necessary documents and know your requirements
Upon receipt of payment that covers the government incorporation fee and registration fee you will receive official hard copies of incorporation documents, or scanned versions detailing the specifics of your newly formed company along with a notice documenting any future annual fees that might be required by the jurisdiction.
Two of the more popular jurisdictions and offshore company structures are the Panama Company or the Nevis IBC are both versatile vehicles offering minimal reporting and accounting requirements, no annual returns applications together with quick incorporation procedures and competitive prices.


Please Contact Us, if you are interested, would like to know more, or have any questions regarding your future Offshore Company.